In this tutorial, we will change our WordPress blog title. Blog name plays a very important role in our blog and it must be eye catching and easy to memorize, but any name that you deem appropriate will do. We can change wordpress blog name quickly by simply following a few steps.
Step # 1 –Sign in
To change wordpress blog name, first of all we would be required to sign in to our administrative dashboard by providing the username and password in wordpress site and clicking "Sign in".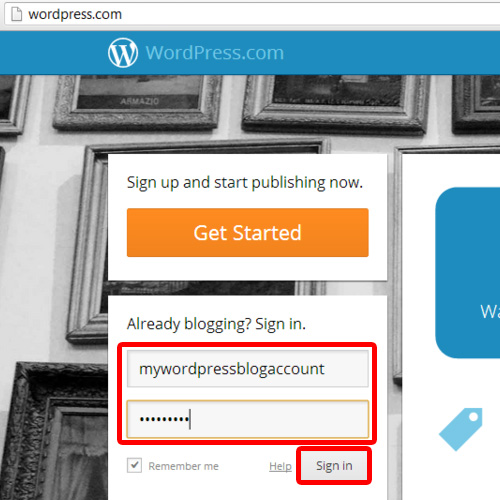 Step # 2-Open "General Settings" from Settings Tab
Once you have signed in, hover over the display picture located at the top right of the page and a drop down menu will appear. Click on the username from this dropdown menu which is located at the first position. Now, open the "General Settings" page by selecting the "Settings" tab located on the left of the screen.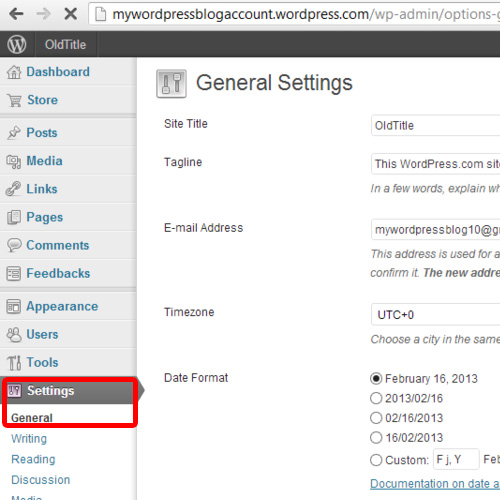 Step # 3 – Enter your new WordPress Title
In order to change WordPress Blog title , enter the new WordPress title in the box provided next to Site Title.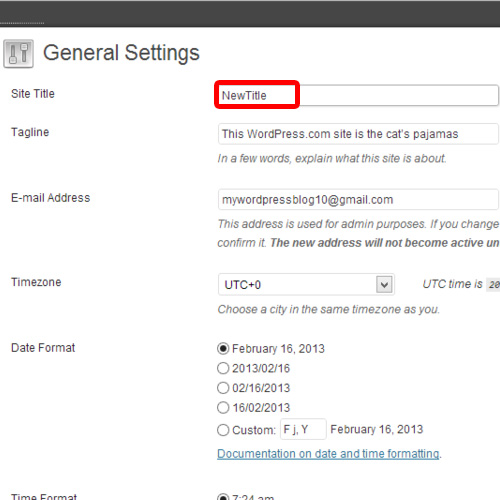 Step # 4 – Save Settings by click on "Save Changes"
Finally, save the new WordPress blog title by clicking on the button "Save Changes" which is located at the bottom of the page. Once clicked on the button, the new title for the blog will be saved.