WordPress plugins are small blocks of code of PHP scripts which add functionality to your WordPress blogs. This helps in adding features or enhancing the performance of already added features. WordPress has a built-in Plugin installer which lets you search and install Plugins easily. Plugins can be activated and deactivated easily once they have been installed. In this tutorial we will see how to install wordpress plugins.
Step 1 : Go to "Plugins" option
First of all we need to sign into our administrative dashboard. Go to wordpress.com and sign in with the username and password. In order to install the WordPress Plugins, we need to open the dashboard panel which is located at the right side of the screen. Locate the "Plugins" option from the menu and click on it.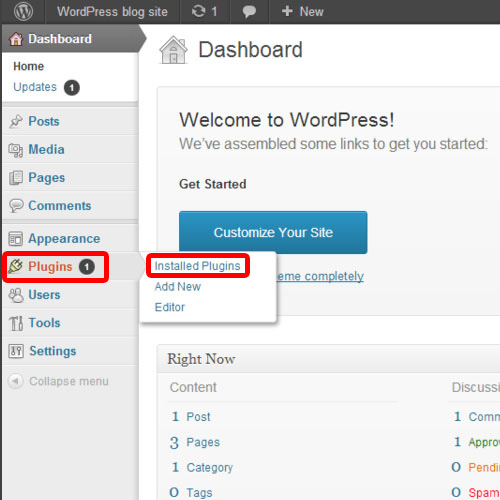 Step2 : Search Plugin
When the Plugin page opens, click on "Add new" option present adjacent to the Plugin heading on the page. On the next page, we will be provided a searchbox. Type the name of the Plugin which you want to install and click on "Search".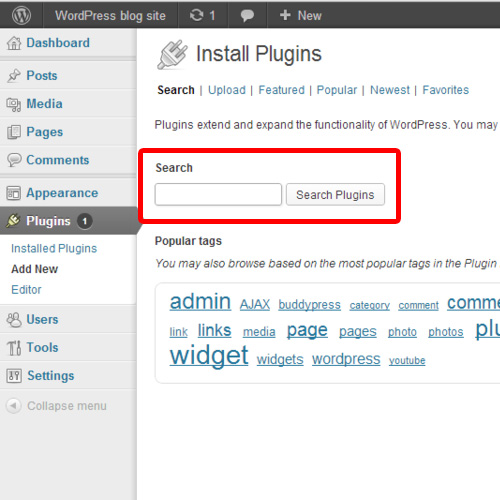 Step 3 : Install Plugin
A number of plugins related to our search will appear on the search results page. We can view the details of a plugin by clicking on the "Details" option present below the Plugin name, After we have decided which plugin to install, click on the "Install" button which is located below the Plugin name. The Plugin will be installed within a few mins on our WordPress account. The Plugin can be activated or deactivate, later on, from the Plugins tab.