In this tutorial you will learn how to connect to and chat in Undernet.
Step # 1 – Access the Undernet Website
Go to "user-com.undernet.org/userguide/connecting.php." Under the Windows section, click the link which says "mirc.co.uk."
Step # 2 – Download the IRC Client
Once you reach "mirc.co.uk," you will want to click "Download mIRC." Once you do, you will be taken to another page with a message. Click on "Download mIRC" again. You will now be taken to Cnet, where you will want to click "Download Now." A file called "mirc732.exe" will be downloaded to your computer. Click on the file in the lower left side of your browser window.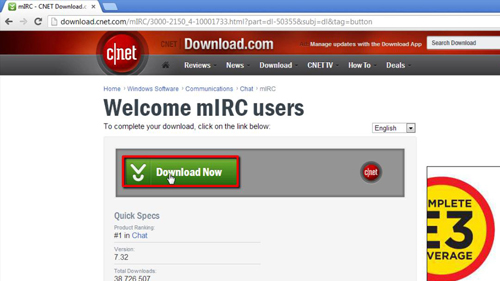 Step # 3 – Install the IRC Client
Once you click on "mirc732.exe," a box will open asking if you want to run the file. Click "Run," and then press "Yes" in the User Account Control box that opens next. After this, the mIRC setup Wizard will open. click "Next ," and you will be taken to the "License Agreement" page. Read over the agreement, then click "I Agree."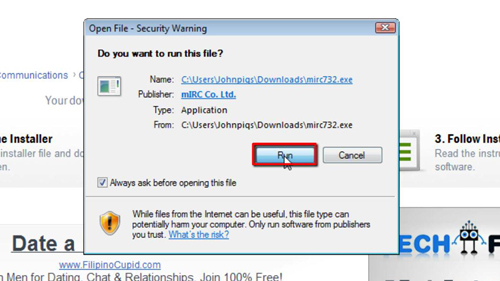 Step # 4 – Finishing the Install
You will next need to choose a location to install the program on your computer. You will also need to choose the type of install. For this tutorial we will be selecting "Full," so click "Next ." In the next section, select any additional tasks you want for the program, then click "Next." On the next page, click "Install."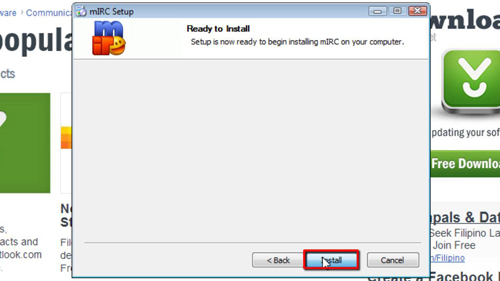 Step # 5 – Run the IRC Client
After the installation completes, you will be taken to the last section, which is "Completing the mIRC Setup Wizard." Select "Run mIRC," then click Finish. The mIRC interface will now open on your desktop asking if you wish to register, click "Continue." The mIRC Options will now open. Choose your "Nickname" and "Alternative."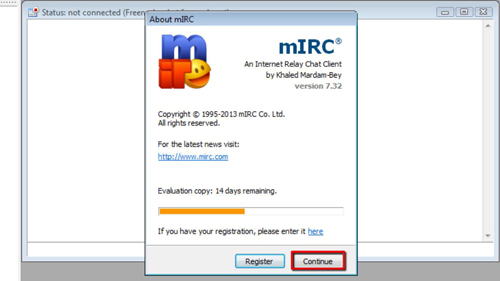 Step # 6 – Connecting to Undernet
Then, on the left side, select "Servers." Under "IRC Servers," double click Undernet, and then choose "Random US Server." Then click "File" at the top left of the interface, and then choose "Connect." An mIRC favorites box will now open. Type in a channel name, then click "Join." For this tutorial I choose the "Beginner" channel. Once you join the room, you can start to chat by entering a message.