Introduction:
In this tutorial, you are going to learn how to create word via word cloud generator.
Step # 1 – Creating your word cloud
First go to "wordle.net" then click "Create your own" link. Paste group of words in the big rectangular box then click the "Go" button, alternatively you can enter the blog or web page in the smaller rectangular box below and click the "Submit" button. Click "Run this time" at the top of the page if you are prompted to, this will allow Java to run.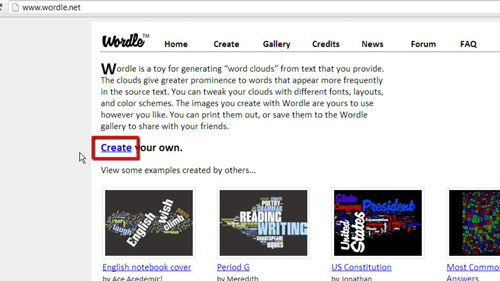 Step # 2 – Modifying your newly created word cloud
Click on the menus above the screen to customize your word cloud. Click on 'Randomize' button several times to choose from different available animations. You can share them with your friends by clicking on the "Save to public gallery…" button. Well done, now you know how to create your own word cloud via word cloud generator.