Meta widget wordpress is the facility that is availed by the user on the side bar for adding hyperlinks previously defined by wordpress. In wordpress, to edit meta widgets, this functionality is not available. So in this tutorial on "how to edit wordpress meta widget" we will teach you how in wordpress, to editing meta widgets is made possible using already available plugins. It is really easy to install and use.
 
Step 1: Installing Plugin
To install plugin for editing meta widget wordpress. Type "custom meta widget" in the search box and click on "search plugins". When search completes click on marked "install Now" link.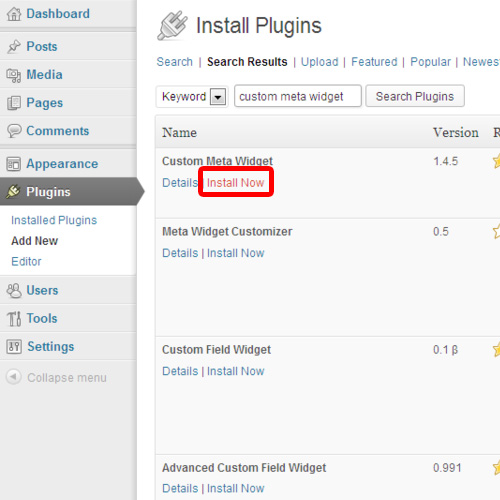 –Installing Plugin
Step 2: Going to widgets page
After installing and activating plugin successfully go to widgets page, hover your mouse on the "appearance" located at left side menu and click on "widgets"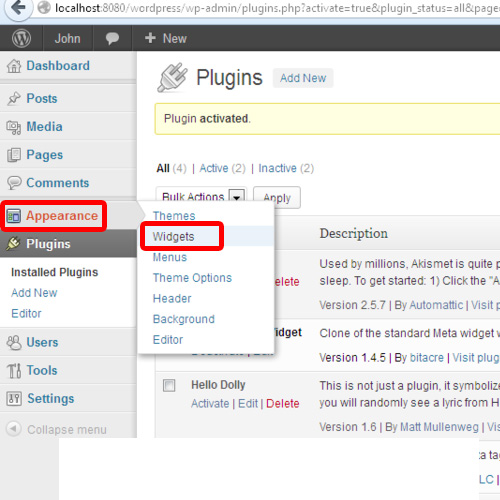 –widgets link
Step 3: Adding custom widget
To add custom widget, drag "Custom meta" from the available widgets to main sidebar situated at right. Change meta to the desired name. This option was previously available on the default widget. Uncheck any of them and add in the middle. Also add its URL and press "save"button.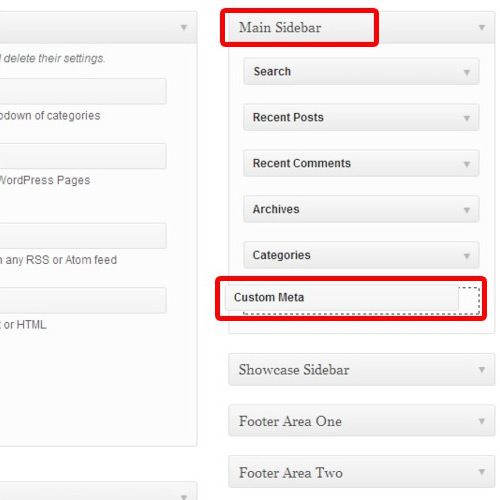 –adding custom widget
Step 4: Check Changes
Now go to your website and check for changes if anything happens.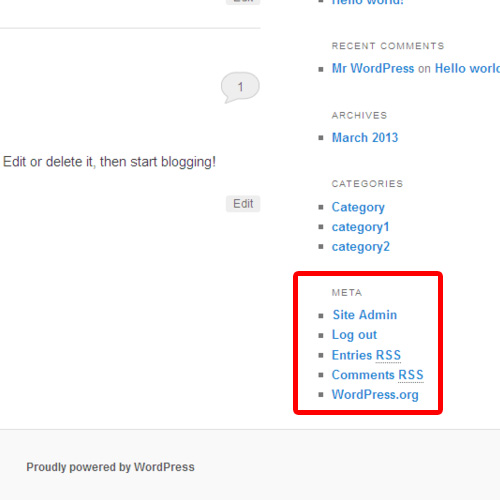 –custom meta