This tutorial will show you how to embed google docs into google sites which is a great way to share information publically.
Step # 1 – Copying the Embedding Information
Visit, "www.drive.google.com" and load the document that you want to access, here this is called "Embed Example". When this has loaded, click "File" in the top left corner of the screen and click "Publish to the web…". At the bottom of the window that appears you will see a text box below the words "Embed code", copy all of the information in the box to the clip board and click "Close".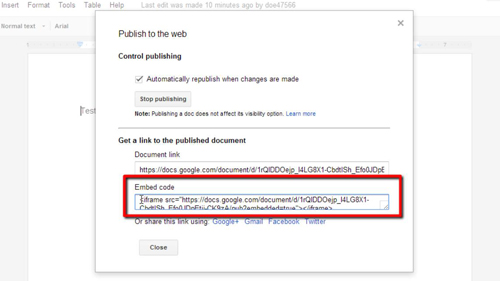 Step # 2 – Creating a New Page in Sites
Open a new tab and visit, "www.sites.google.com". You will see a list of sites that you have created with Google, here there is just one "John's Site", click on this to open it. Once the webpage has loaded, click on the icon that looks like a page with a plus sign on it. Enter a name for the page and click "Create".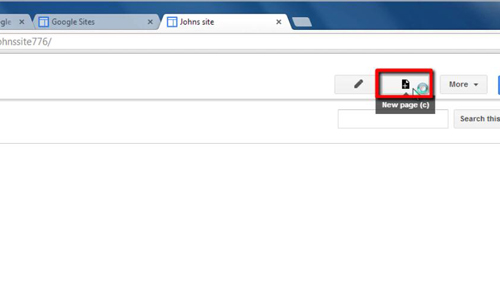 Step # 3 – Inserting the Embed Code
You will automatically be directed to an area where you can edit the new page. On the toobar click on the button that reads "HTML". In the window that appears paste the information from the clipboard and click "Update", then in the top right of the screen click save. Now you will see that the document has been embedded as you can see the text from the document appear on the webpage and that is how to embed google docs into google sites.