This tutorial is going to guide you through the process for finding Craigslist jobs in your local area. 
Step # 1 – Going to Your Local Craigslist
First off, visit "www.craigslist.org" and from the links at the top choose your continent. Here we are selecting "Europe". On the next page you will have a page with various cities across Europe listed, find your local one and click it, here we are choosing "London".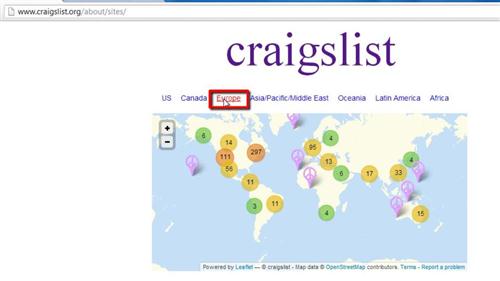 Step # 2 – Applying for a Job
Now that we have found our local Craigslist we can start to search for jobs that are close by. On your local page you will see a large "Jobs" section, find the sector that you are interested in and click on it, here we are looking at "Admin" jobs. Look through this list and click on a job that you are interested in. If you want to apply for the job contact the poster by clicking on the "Reply" button at the top of the page. A popup menu will appear and you can choose to reply though a variety of different email providers, just click on the one you prefer. Treat this email as you would any job application, remember to include any information the employer has detailed in the ad.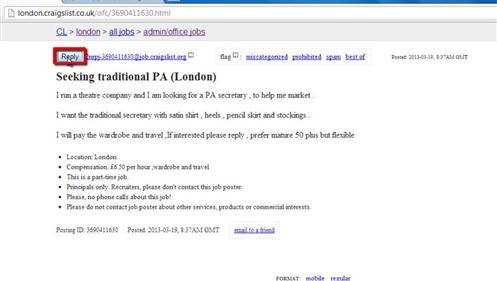 Step # 3 – Posting Your Resume