In this tutorial, we will learn how to update WordPress blog by email. While using this feature,a special email id using WordPress is generated which is unique and must be kept confidential. WordPress blog can be updated any time by sending an email to the special email address generated by our WordPress account. The subject and content of the email will be posted on our WordPress blog as written in the email content.
Step # 1 –Go to "My blogs"
Sign into the administrative dashboard by providing the username and password. After logging in the dashboard, Click "My blogs". A new page will appear at the right when "My blogs" option will be clicked.
Step #2-click on " Screen Options"
After that,we have to click "Screen Options". It is located on on top right corner of the screen.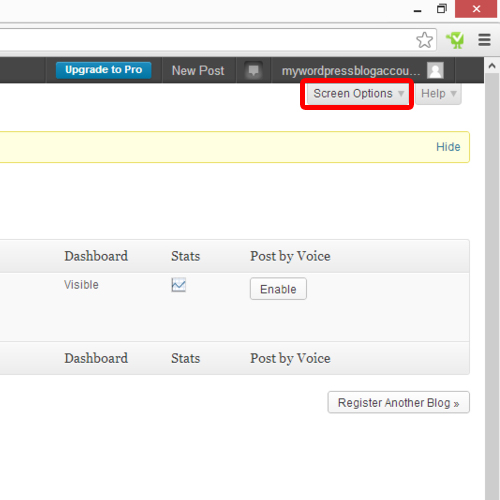 Step #3 – click on "Post By email"
To access WordPress blog email feature, we need to enable "post by email" option. so,let us enable it. Once it is enabled , new options will appear on the "my blog" page.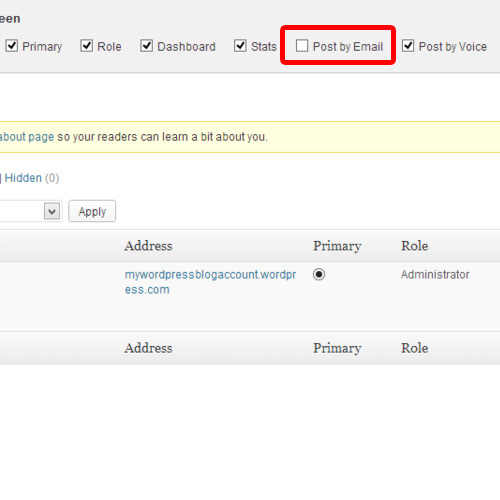 Step # 4 – Enable "Post by Email" on "My blogs"
The blogs that have to be maintained on our WordPress account will appear on the page "my blogs". Once we have checked the option "Post by email" (in previous step), then a new option will be made available named as "Enable" infront of the blog we want to update using email.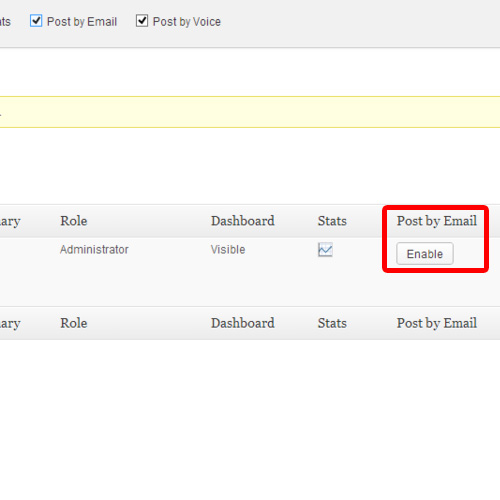 Step # 5 – Updating blog
Special email id for our blog will be generated which would be used for updating our blog . Now what we have to do is to just simply send an email to the special email ID alongwith the subject, in result the content of the email will be posted to our WordPress blog.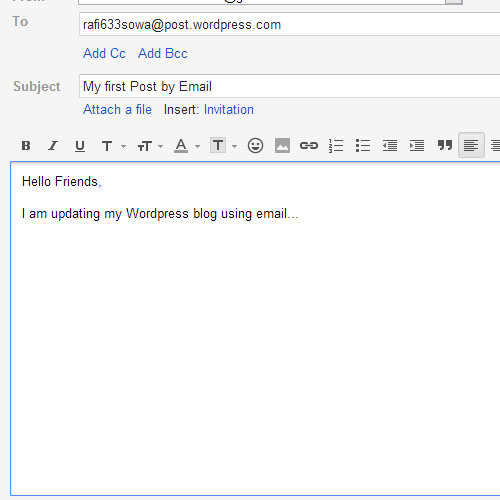 Step # 6 –Notification email
Whenever we will update our blog by sending an email, we will receive a notification alert in the form of an email by WordPress team about successfully publishing of our post and the relevant details about the post.