In this tutorial you will learn how to find Twitter users by location.
Let's say you want to interact with some nice people on Twitter not only online, but in real life. How do you search for such people? What about asking Twitter users living in certain place about local attractions and habits? Twitter itself helps you to find Twitter users around you and Twitter users from any particular place. Here's how to search Twitter users by location:
Step 1:
Sign in to your Twitter account.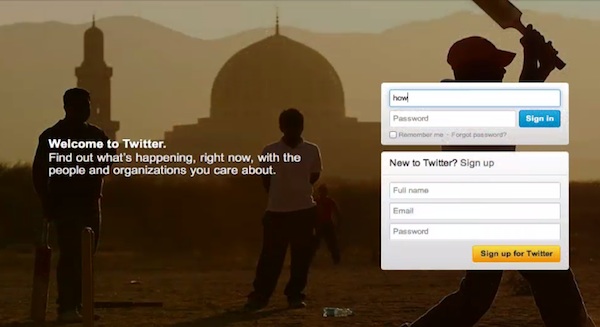 Step 2:
Go to www.twitter.com/search-advanced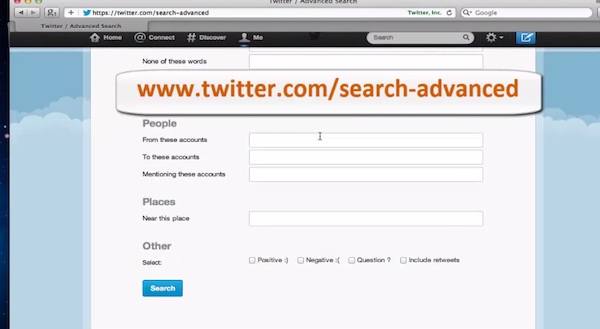 Step 3:
That's the page of Twitter advanced search, where you can also search for people near certain places. Enter the desired location name in the text box on the right from "Near this place". Click "Search". The page that has loaded shows us many profiles of people and businesses living in or near Sydney. Good!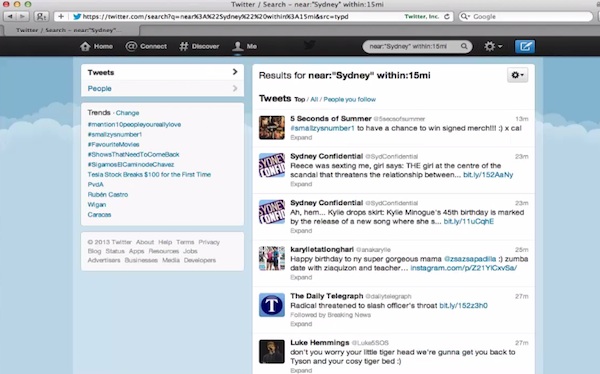 Result: Congratulations! You have just learned how to search and find Twitter users by location.