Although many emails from eBay are useful, some are just promotional, in this tutorial you are going to learn how to stop ebay emails.
Step # 1 – Opening Account Settings
Navigate to eBay and make sure that you are logged into your account. In the menu at the top click the "My eBay" option. In the new page that loads click on the "Account" tab.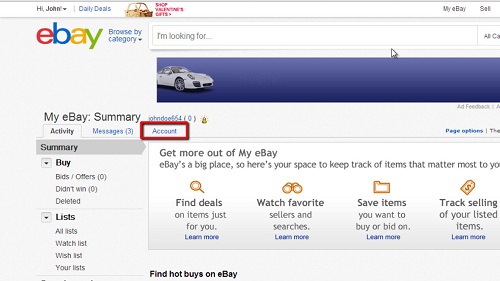 Step # 2 – Viewing the Email Options
On the left of the screen there is a menu with some links in it, click on the one that reads "Communication Preferences." On the right an area will load that contains all of the details about the emails you will receive, click "Show All" to see all the settings. As you scroll down you will see that some can't be stopped, but these are generally the most important.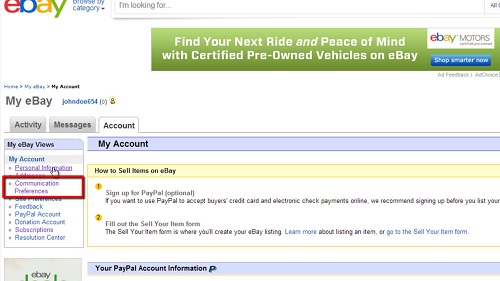 Step # 3 – Stopping Promotional Mail
To stop promotional mail, scroll right to the bottom of the page and locate the "Promotions and surveys" area. Uncheck the boxes to the right of these options to prevent the emails from being sent to you. Finally click "Save" and a message will appear confirming the changes and that is how to stop ebay emails.