In this tutorial, you will learn how to edit Facebook wall post.
Step # 1 – Navigating to your Timeline
First, make sure you are logged into your Facebook account at "www.facebook.com". Next, click on your name in the right-hand portion of the blue Facebook ribbon on the top of your screen to navigate to your timeline.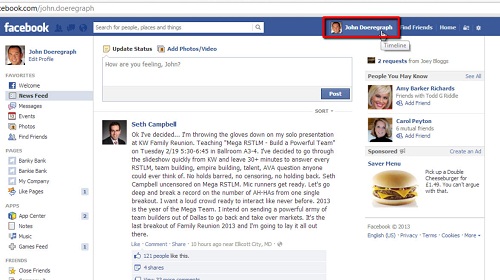 Step # 2 – Choosing your Edit Option
Scroll down your timeline to the post that you would like to edit. Move your cursor to the upper right-hand corner of the post box – a star icon and a pen icon will appear. Click on the pen, which is the edit icon, and choose from the 4 edit options in the drop-down menu.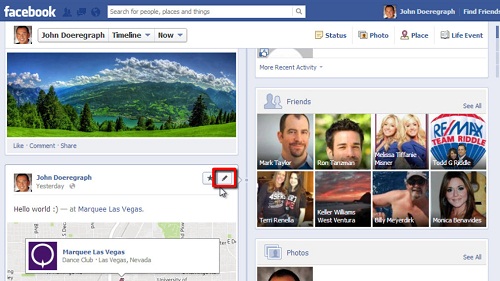 Step # 3 – Exploring the Editing Options for the Wall Post
To change the date, click on the "Change Date" option, then choose the appropriate date from the change date pop-up box and click "Save". To change the location, click on the "Change Location" option from the drop-down, click on the "x" to delete the current location, then type in the new location and click "Save". Choose the "Hide from Timeline" option to make the post invisible to others on your timeline, and choose the "Delete" option to permanently delete the post. And that's it, you now know how to edit Facebook wall post.