If you have voted on a Facebook question it can be useful to remove your vote if you made a mistake or have changed your mind. This tutorial will show you how to remove vote on facebook questions.
Step # 1 – Navigating to the Page with the Quiz
Go to Facebook and make sure that you are logged into your account. You will need to navigate to where you took the quiz. Here we voted on a quiz that was found on a page so we will go to our profile by clicking our name in the top right corner. On the profile page locate the name of the page and click on it to navigate there.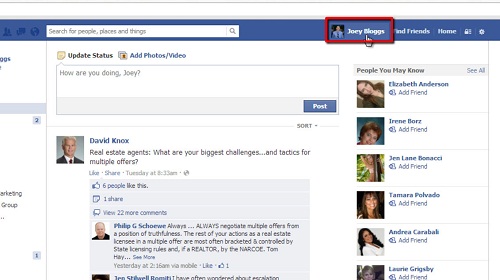 Step # 2 – Removing Your Response
Scroll down the page until you see the quiz. You will see the options on the quiz and there will be a checkbox next to the different answers. To remove your vote you simply need to uncheck the box. Once done your vote has been removed and that is how to remove vote on facebook questions. From here you are free to vote again to change your response.