In this tutorial you are going to learn how to customize dashboard tumblr themes.
Step # 1 – Installing Stylish
First of all you are going to need to be running Google Chrome or Firefox as you will need the Stylish extension to change the dashboard – this tutorial will show the process for Chrome. Click the icon that looks like three verticle lines in the top right of the Chrome browser. In the menu that appears click the "Settings" option and on the new page click "Extensions". Scroll down to the bottom of the page and click "Get more extensions". At the top left of the window type "stylish" into the search bar and when the extension appears on the right click "Add to Chrome", click "Add" in the popup window. After a moment of loading Stylish will have been installed and will appear in the extensions bar in the top right of the browser.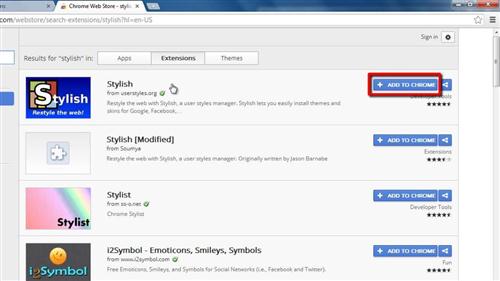 Step # 2 – Installing a Theme You Like
Now you are going to need to find a theme for your dashboard that you like. There are many available by visiting "www.userstyles.org" then clicking on the "Tumblr themes" link. Choose one from this list and on the new page you will see a large green button that reads "Install with Stylish", click "OK" in the dialog box that appears.
Step # 3 – Checking the Installation
The website will inform you that the style has been successfully installed and to make sure this is the case, open a new tab and navigate to your dashboard at "www.tumblr.com/dashboard". As you can see here the theme has been successfully installed and that is how to get new dashboard tumblr themes.