Twitter is one of the leading online social networking websites currently running all around the world. Here you can update your profile with text, images or videos which is called a "Tweet". Once you update anything on a twitter, people who are following you will receive updates about your status. Twitter also provides a text messaging service from which you can use your cell phone to update your twitter status. Twitter text updates allow you to send a simple text message and it will be available as a new tweet on your twitter page. Follow this step by step guide to learn how to update twitter via text.  
Step # 1 – Log on to Twitter
In this tutorial, we will guide you on how to update Twitter via Text from your Cell Phone. First of all, open up the Internet Browser, log on to https://www.twitter.com. Once it has opened, sign in with your Twitter ID and Password.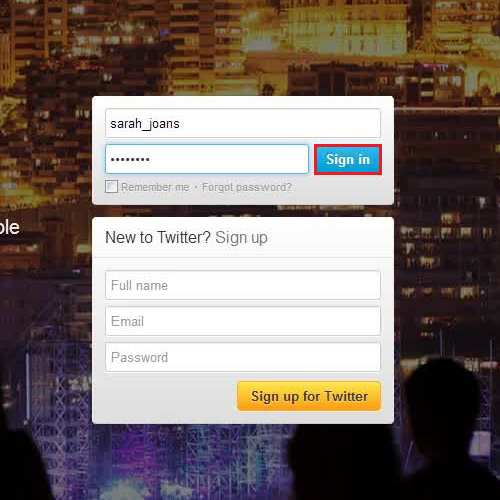 Step # 2 – Go to the Twitter Settings
Once you are logged in, click on the "Options" button which is available at the top right corner of the window and select the "Settings" option from the list. This will redirect you to the settings page of your twitter account.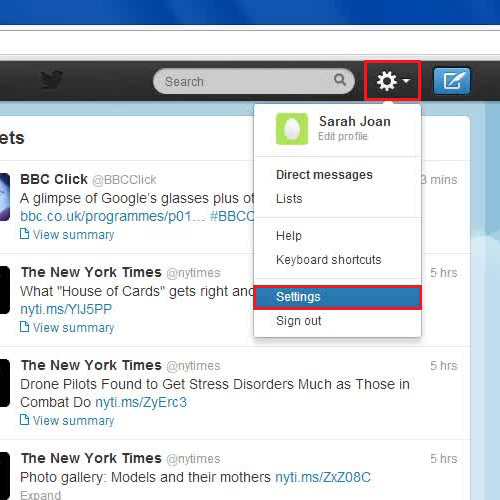 Step # 3 – Go to the Mobile Option
In the next step, go to the "Mobile" tab on the menu available on the left hand side of your screen. This option will redirect you to a page where you can enter your Cell phone number and activate it.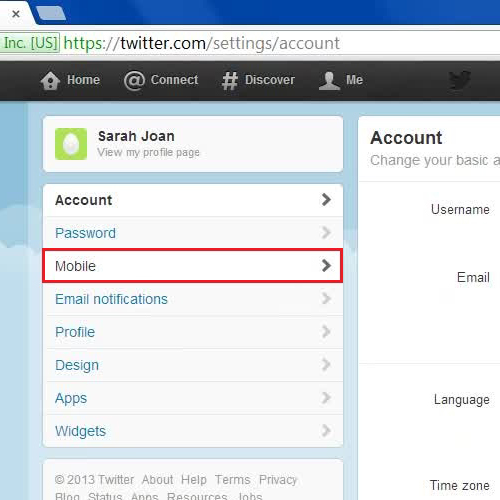 Step # 4 – Activate Your Cell Phone
Now in the next step, choose your "Country", enter your "Phone Number", select your "Carrier" and click on the "Activate Phone" button. Once you are done, Text "Go" to "40404" from your Cell Phone to verify and activate Twitter service on your number.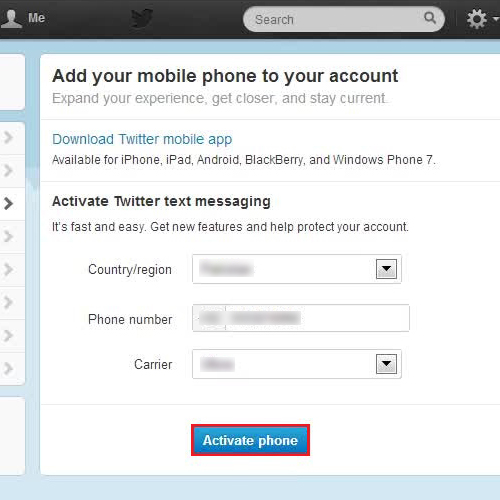 Step # 5 – Tweet via Cell Phone
Once your cell phone number is activated, you can text your tweets on "40404" which will display as new tweets on your Twitter page. In this manner, you can make good use of twitter text updates.