Gmail is one of the largest email service providers in the world. It has many features such as controlled spam, unlimited space, chat, labs etc. Desktop notifications can also be enabled and are embedded in Gmail as a feature. This option allows you to enable Desktop notifications that will pop up on you taskbar, every time you receive an email.
Follow this step by step tutorial to learn How to use desktop notifications with Gmail.
Step # 1: Go to Mail Settings
To begin, sign into your Gmail account. Go to www.gmail.com, enter your username and password and click on Sign in. In the main Gmail Inbox page of your Gmail account, click the gear shaped icon on the top right which denotes Settings. In the drop down menu that opens, move your cursor to and click the first option in the menu, which is 'Mail Settings'.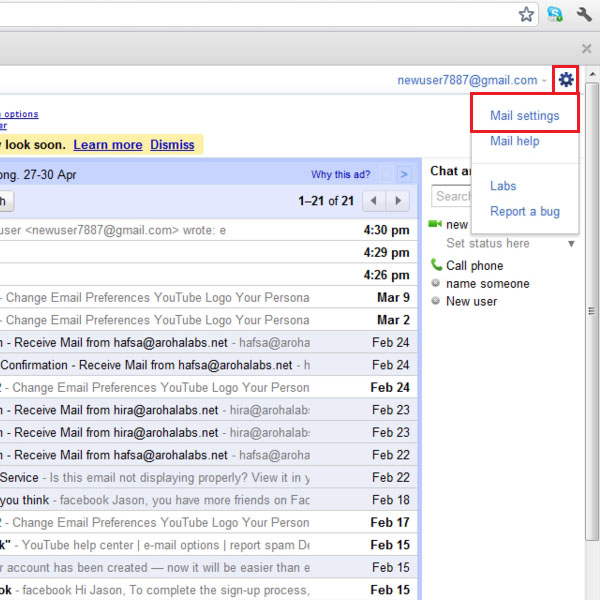 Step # 2: Enable 'New mail notification'
In the Mail Settings, General Tab, scroll down to 'Desktop notification' section. In this section there will be two sets, one for chat notifications and second for email notifications. In this picture you can see that we choose the Desktop notification for New email only. To enable, click on the option 'New mail notification on'.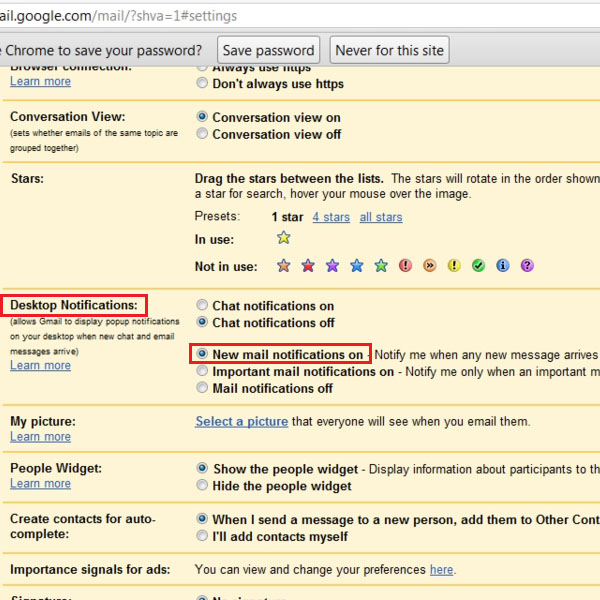 Step # 3: Save changes
In the Mail Settings window, once you have made the changes to the Desktop notification section, scroll down to the end of the page and click on Save changes. Be sure to save all changes before exiting the page.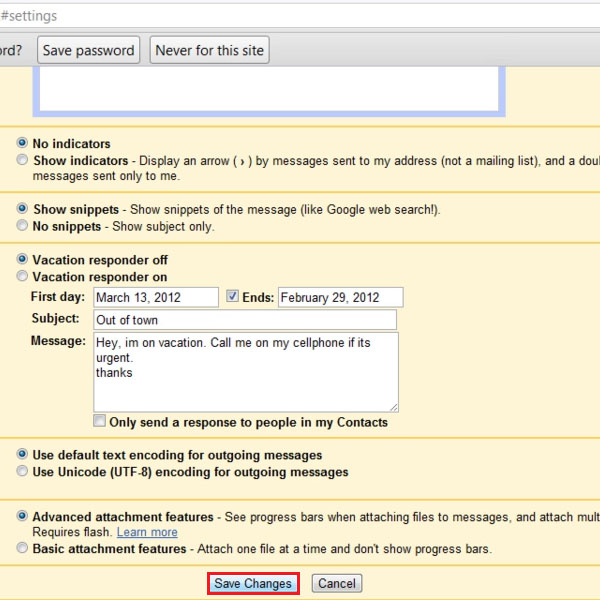 Step # 4: Send email to test desktop notification
To test desktop notification, go to Compose mail and draft an email. Enter the required fields and click Send. To test this function we are sending this email to our own Gmail address.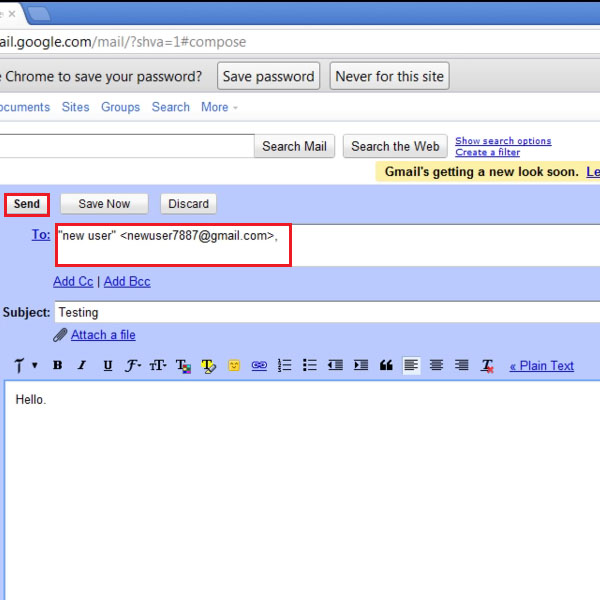 Step # 5: View notification on the desktop
The email that had been sent in the previous step, notification to the same can been seen in the picture. The notification pops up from the bottom right of the taskbar.