There are plenty of ways to get your hands on legal music downloads online, this tutorial is going to show you where to download free music without breaking the law.
Step # 1 – Last.fm Free Tracks
One of the easiest places to legally download free music tracks has to be Last.fm. Navigate to the site at "www.last.fm" then scroll down to the bottom of the page and click on the "Free music downloads" link on the right. You will be taken to a page that has some popular tracks you can download, you can sort these by genre by choosing one on the left – here we are selecting "acoustic". Find a song you are into then click the blue "Free MP3" button next to it, the track will begin to download.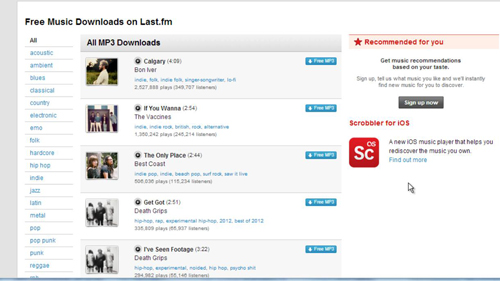 Step # 2 – Streaming Music with Spotify
Another popular way to listen to music is Spotify Free. This is a program that can be downloaded and used to listen to free music. You cannot actually download the music to your computer unless you pay for the premium service, but assuming you have an internet connection you can always steam a huge number of popular tracks.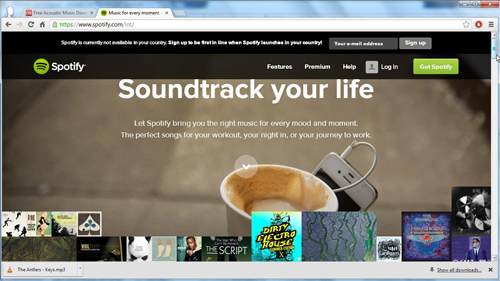 Step # 3 – The Free Music Archive
The final option we are going to look at is the "Free Music Archive" which can be found at "www.freemusicarchive.org". This site has a vast collection of music and this is largely because users of the site can upload their own content. This means you will find a great selection of small bands sharing their tracks for free. To download some music select a genre by hovering over this tab and selecting one from the options. Several subgenres will appear, choose one of these as well. A series of matching tracks will appear below, simply click the downward pointing arrow to the right of the track to download it to your system. These a just a few of the places where to download free music online.