In this tutorial you will learn what some Bluetooth icons of iOS 7 mean.
The new version of iOS has a new and improved way of managing the connection with Bluetooth devices. These improvements are signaled to the user by a new set of graphical icons, mostly displayed around or in conjunction with the classical Bluetooth icon.

Step 1
. The first new addition is a battery icon, showing you the level of power supply in your connected Bluetooth device. This is a welcome addition, as frequently the connected device – a keyboard or a headphone set – announces you of critical battery stage when it's almost too late.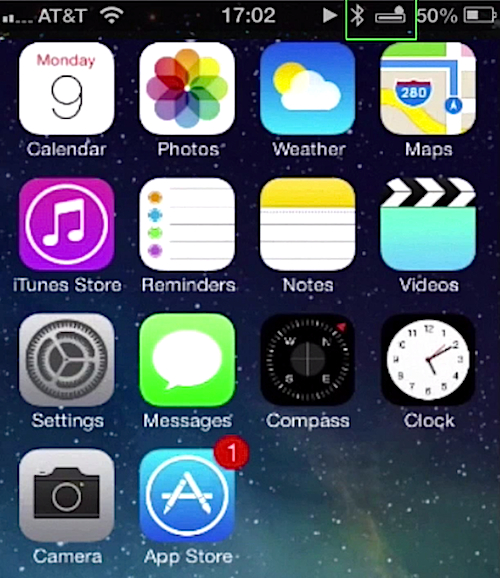 Step 2
. The second way of visually communicating the status of your Bluetooth connection is by changing the color of the Bluetooth icon itself. A blue or white Bluetooth icon will represent an ongoing connection with your device, whereas a grey-colored Bluetooth icon will hint you that the device is disconnected or somehow out of range.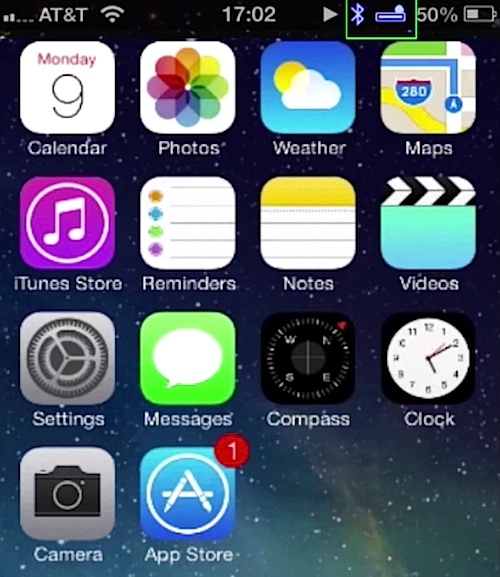 Step 3
. And this indicator is becoming absolutely necessary, as the new iOS 7 finally offers compatibility with Bluetooth Low Energy (Bluetooth Smart, or WiBree – as Nokia used to brand them) in its 4.0 implementation of the Bluetooth standard, and introduces the iBeacons function that allows
devices to request and engage in communication with your smartphone for obtaining or offering data for their services. Expect measuring devices, audio and video and even cars to use this standard in their manufacturing offers in the future.
Step 4
. The accessibility of Bluetooth settings is also improved in iOS 7, and now the Control Center allows engagement and disengagement of Bluetooth functions by a single swipe and a toggle button.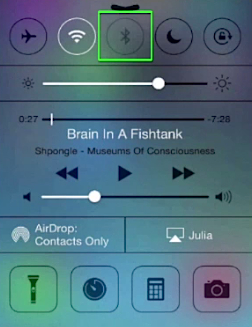 Result
: Congratulations, you have just learned what do Bluetooth icons mean in iOS 7 and what are the possibilities behind them.