In this tutorial you are going to learn how to convert video for iPad which will be useful as the device is only capable of playing video files in the MP4 file type.
Step # 1 – Downloading Handbrake
First you are going to need to download a program called "HandBrake". Visit the site "www.handbrake.fr" and click the "Download" link on the left. Wait for the download to start and for the file to download, when this has finished click on it.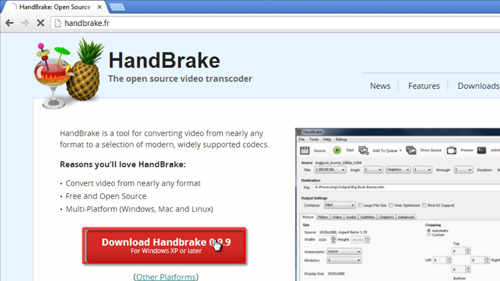 Step # 2 – Installing the Program
Click "Yes" in the dialog box that appears. Click "Next", then "I agree", then "Install" and finally "Finish". Click on the start orb and open HandBrake. HandBrake will open and we are now going to use it to convert a file.
Step # 3 – Starting the Conversion
Click the "Source" button and in the menu that appears click "Open File". Select the video from your computer that you want to convert and click "Open". Click "OK" in the dialog box. From the list of devices on the right click "iPad". Click the "Browse" button, choose a destination and name the file. Click "Save" and to start the conversion process click "Start" in the main toolbar. Progress of the conversion will be indicated by the details at the bottom of the screen. Once this has completed the bar will read "Queue Finished". The file will be in the MP4 format in the destination you chose and can be easily transferred to the iPad using iTunes and you now know how to convert video for iPad.