In this tutorial you are going to learn how to use iCloud on iPad which can be a great way to backup your data.

Step # 1 – Setting up iCloud
From the home screen touch the "Settings" icon and in the window that appears touch "iCloud" from the menu on the left. On the right click "Get a free Apple ID". A popup window will appear, enter your birthday, touch "Next" then enter your name and touch "Next" again.
Then choose to "Use your current email address" and touch "Next". Enter your email address and touch "Next" again. Choose a password and touch "Next". You will also need to set up a security question then click "Next" twice.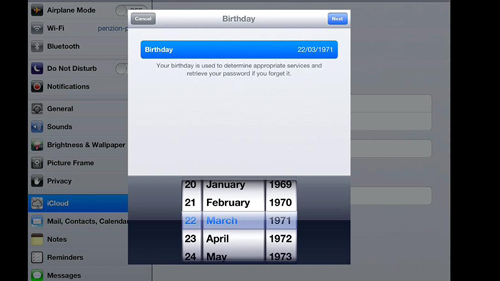 Step # 2 – Verifying Your Email Address
You'll then need to agree to the terms and conditions. Your account will then be created and you will have to navigate to your email inbox to activate the account. Here we are going to our PC, opening the message in our Gmail from Apple and clicking on the "Verify Now" link. A page will load and you need to enter your Apple ID and password which we just created. You will then be told that your email has been verified.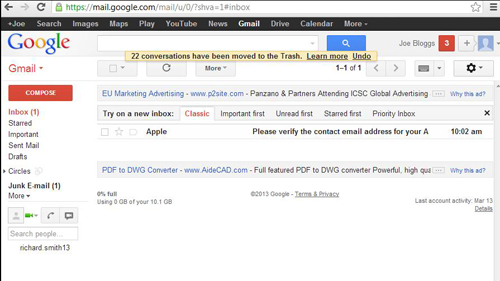 Step # 3 – Completing the Setup
Now let's go back to the iPad and you can see here that the account still says that it is not verified. To refresh this simple touch any other option in the menu, then navigate back to "iCloud". The page will refresh and when it has verified a popup window will appear, choose whether you want iCloud to know the location of your iPad. You will then be presented with the iCloud screen and that is how to use icloud on ipad.