Facebook chat is a great way to talk to friends on Facebook – this tutorial will show you how to
Facebook chat on iPad
using the Facebook app.
Step # 1 – The Friends List
Open the Facebook app and make sure that you are logged into your account. By default the app will load with the news feed on the left and a list of chat contacts on the right. You can search these contacts by using the search box, or simply touch a name that is already visible in the list.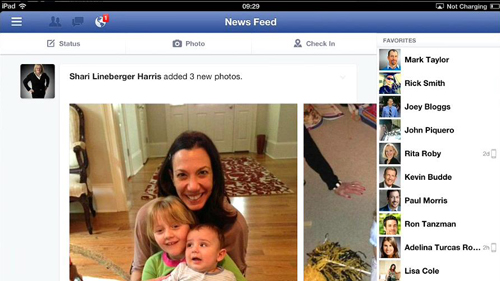 Step # 2 – Sending a Chat Message
A window will pop out that will allow you to chat with this person. Here we are going to enter a quick message in the chat box – simply touch "Send" to send the chat message. To close the chat box simple click anywhere else on the screen. You will notice that the contact appears at the top of the list of friends in a bubble – this indicates you have an open chat with them.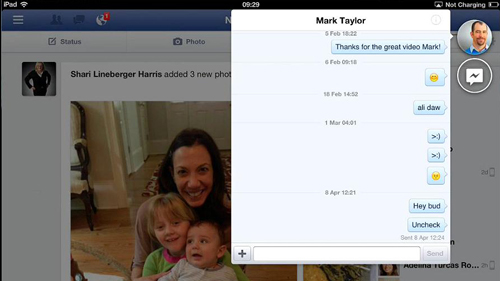 Step # 3 – Starting a Second Chat
It is possible to start a second chat with another contact at the same time. Simple touch their name and another chat window will open, you can send a message here just as you did before. To close the chat window just touch anywhere else in the window. Once again the contact will be pinned with a bubble to the top of the friends list and that is how to have a
Facebook chat on iPad.