This tutorial is going to show you how to make music on iPad using a DJ application.
Step # 1 – Installing a DJ App
First of all you are going to need to download an application that will allow you to mix tracks on the iPad. Open the app store then touch the search box in the top right, into this type "edjing" and an app will appear in the search results. We already have this installed so we will simply click open but you will need to install it in the usual way.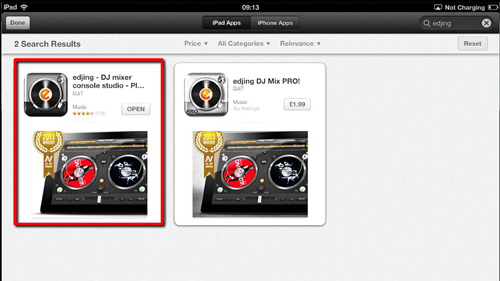 Step # 2 – Loading Tracks
The app will load and you will see two places where you can load tracks. Simply click on the "play/pause" icon next to each record holder to add a track. Select the track from your library and it will be loaded onto the system and will start to play, do this for both sides. You can press the play pause button whenever you want to pause playback.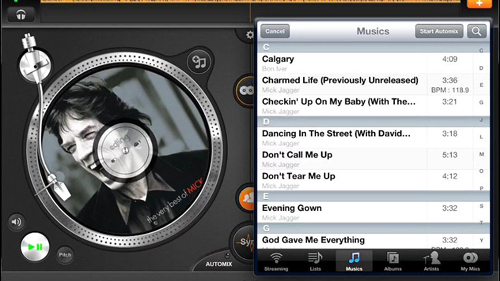 Step # 3 – DJ Effects
Just like a real DJ you are able to 'scratch' the disk making that very distinctive DJ sound. You can play around with this to get sounds that you like. There are also many DJ effects built into the program. You can access these by clicking on the "FX" button below each record – those with plus signs next to the icon are only available for an extra charge. Again, just experiment with the different settings to find effects that you like.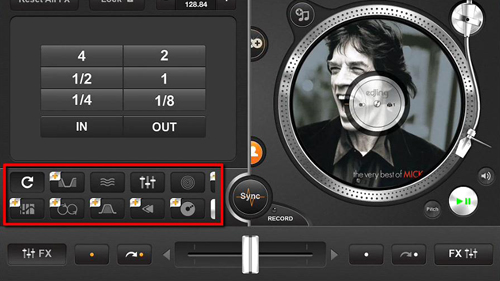 Step # 4 – Mixing Two Tracks Together
Of course, if you are DJing music then one of the most important features is going to be mixing two songs together. Close the "FX" panel by touching "FX" again and then, assuming that you have two tracks loaded, you can use the "Sync" button to bring the tracks into alignment automatically. Then you can use the bar slider at the bottom to lower the volume on one tracks and bring up the other – smoothly mixing the two tracks together. These are just some of the features of this great DJ program and this is a basic introduction to how to make music on iPad.