In this tutorial you will learn about the best calorie app for the iPhone. We will be downloading and using the Calorie Counter & Diet Tracker App. This app has a large food database with accurate calorie information, and easy food and exercise entry.
Step #1 – Tap App Store Icon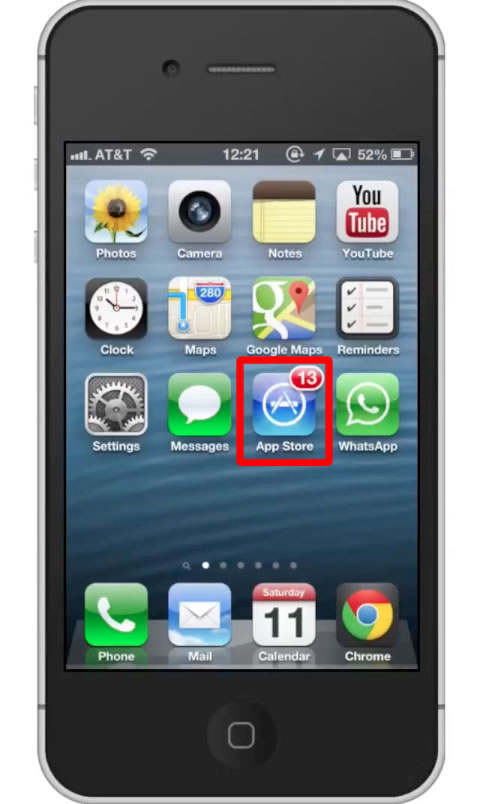 Step #2 – Tap the "Search" Tab
By default, you will be sent to the featured tab. Tap the search tab to start searching.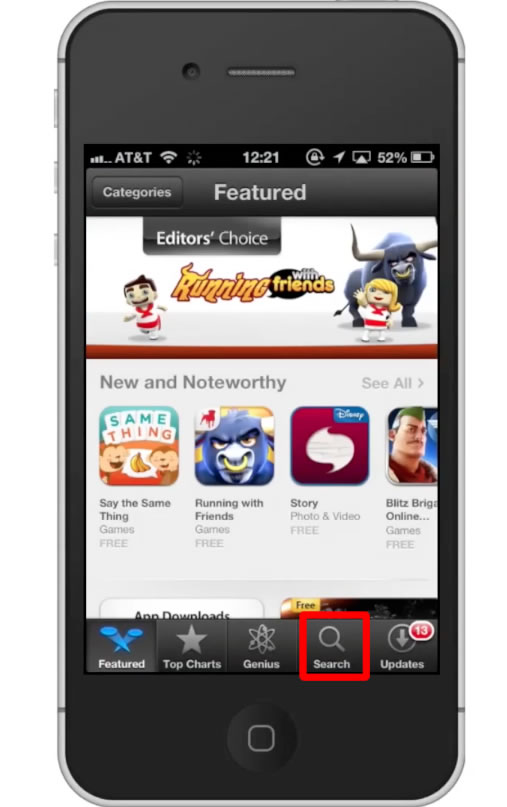 Step #3 – Type "calorie" in the search field
Assisted search results will help you find what you're looking for. Hit search!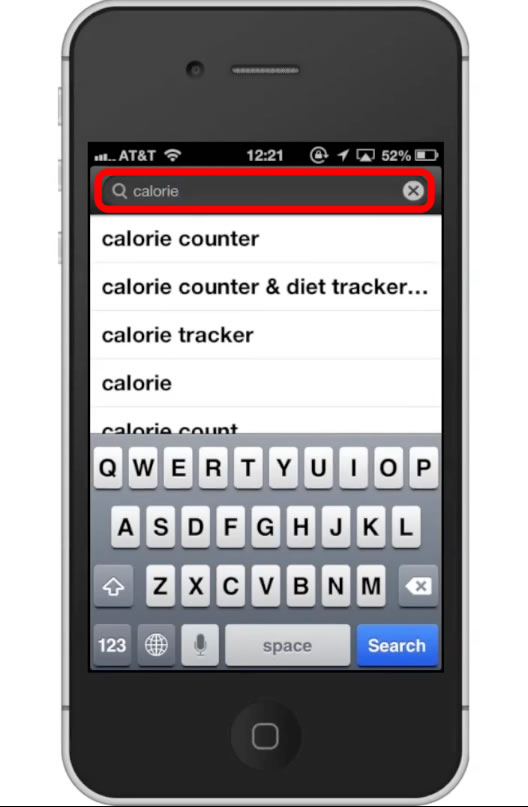 Step #4 – Tap Install
The Calorie Counter App will be the first option shown. Hit install and the app will automatically begin downloading.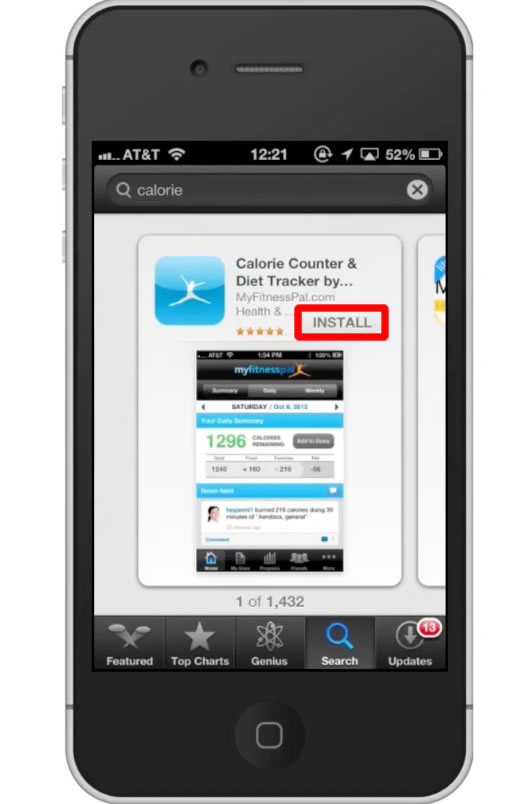 Step #5 – Open the app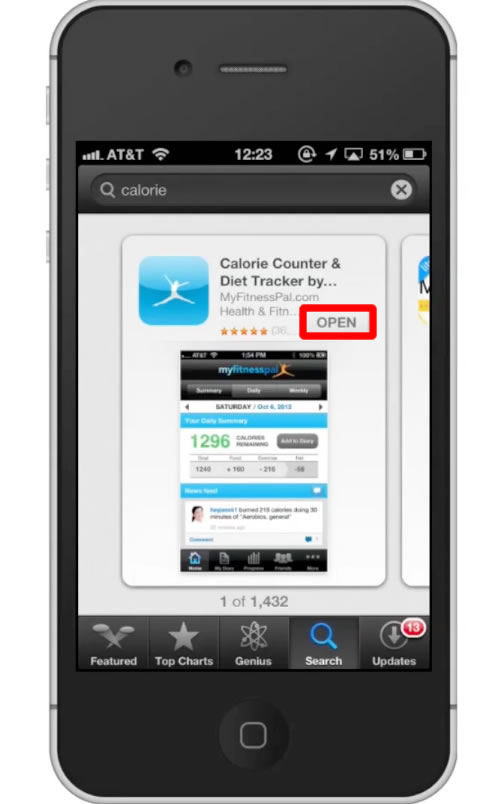 Step #6 – Sign up
In order to use this app, you must create an account. Tap the "Sign Up" button.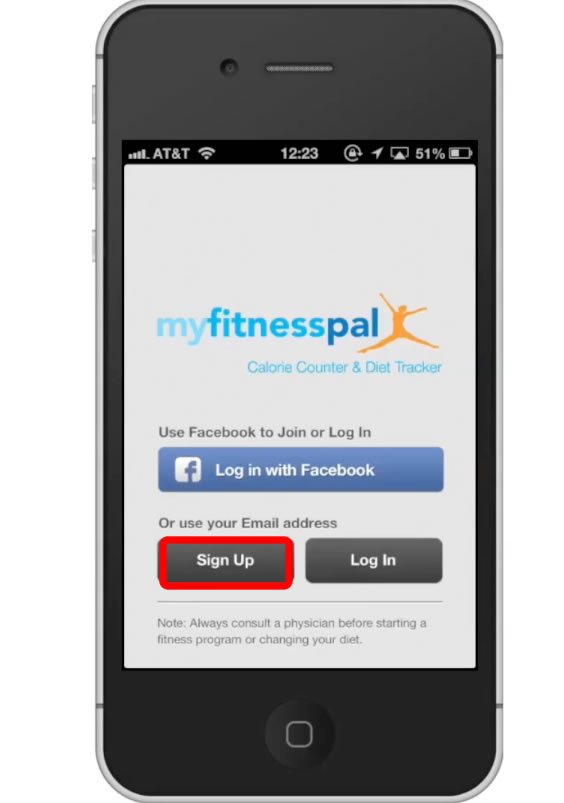 Step #7 – Enter Current Weight (lbs)
The app will use all your information you enter to create unique results for you. Tap "Next" in the top right corner.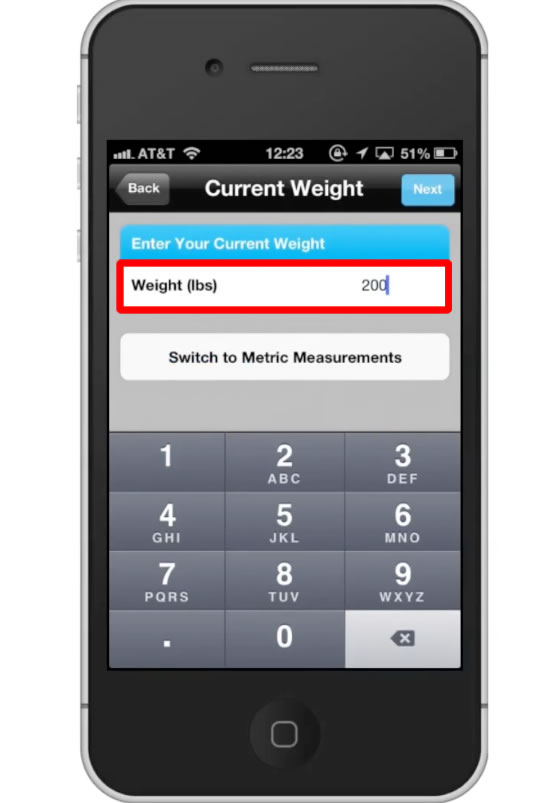 Step #8 – Enter Goal Weight (lbs)
Once you do this tap "Next".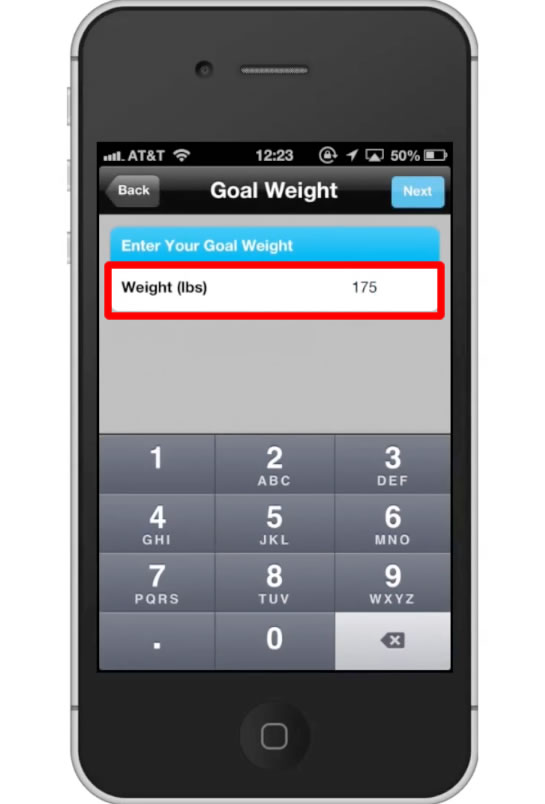 Step #9 – Choose Gender
Then tap "Next".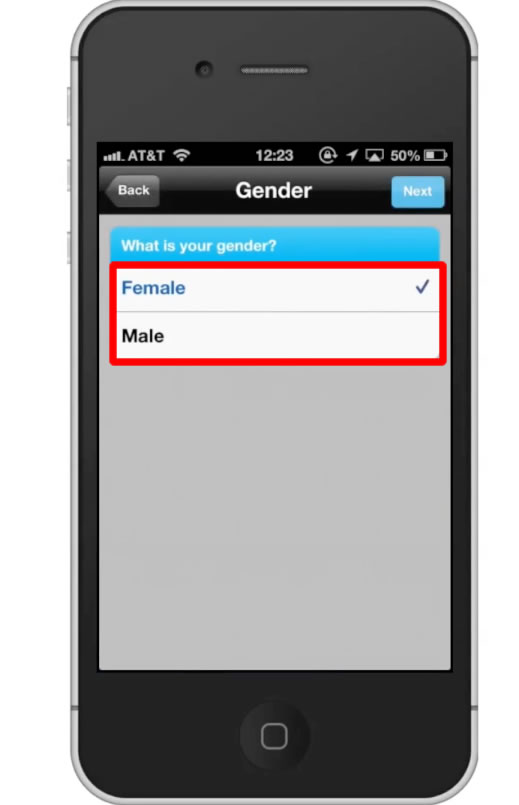 Step #10 – Enter Height
Use the vertical scroll bar to select your height. Once again, submit your information by tapping the "Next" button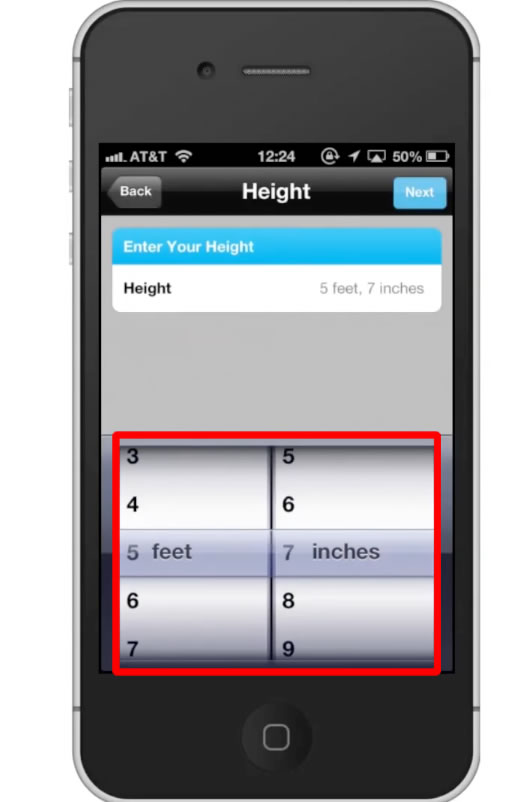 Step #11 – Enter Date of Birth
Use the scroller to select your date of birth and tap "Next".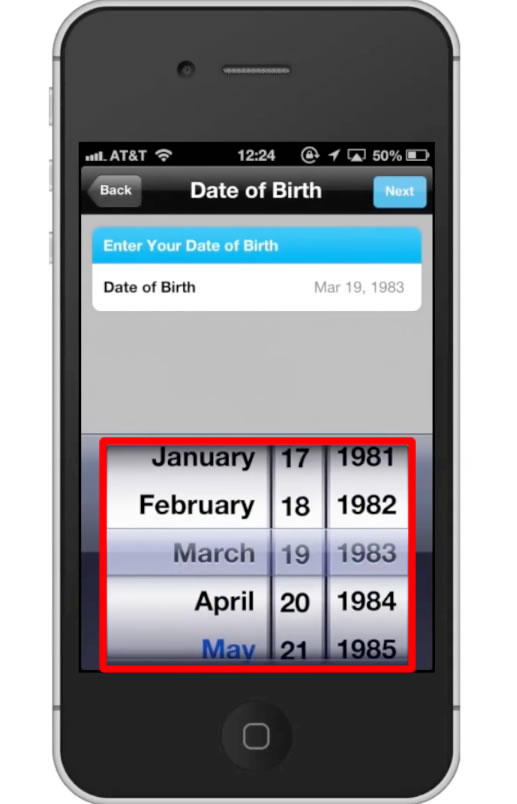 Step #12 – Activity Level
Choose your activity level from sedentary, lightly active, active, and very active. You will know which one you have selected by the checkmark next to the option.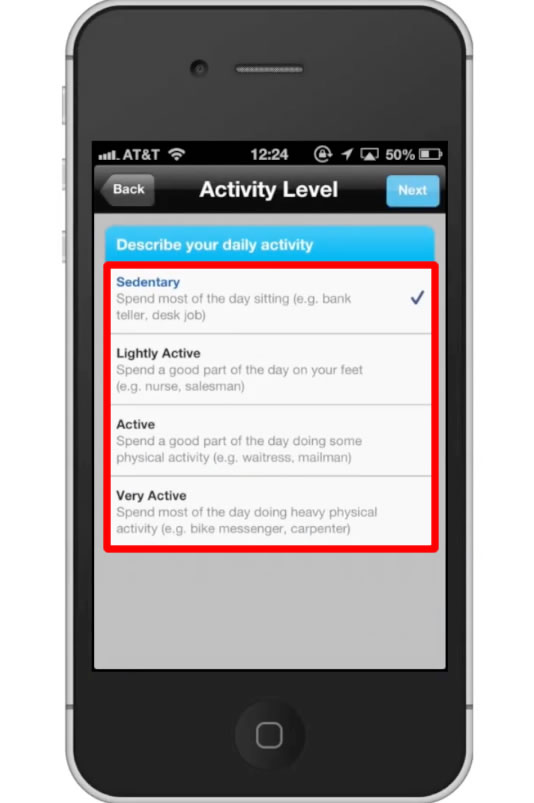 Step #13 – Exercise Goals
Choose how often you plan on exercising, then how many minutes each workout. Tap "Next".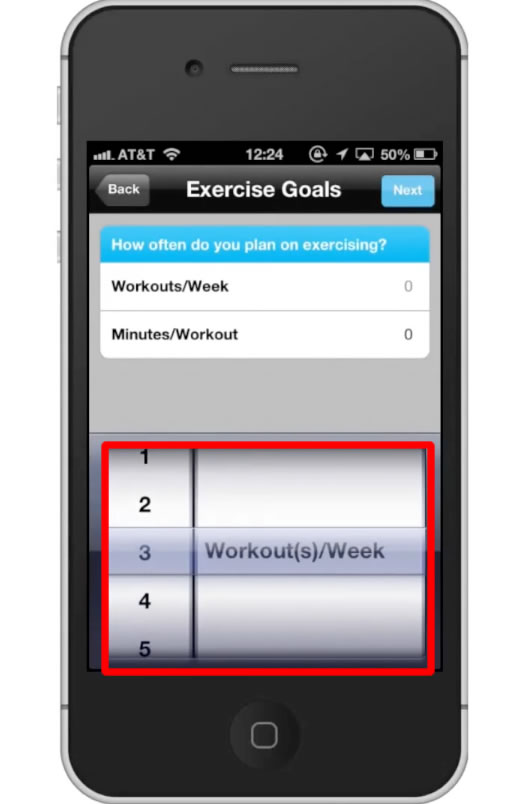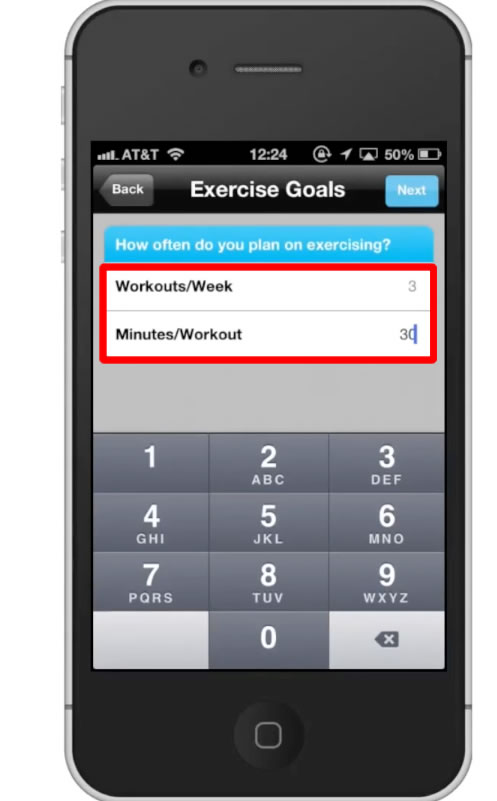 Step #14 – Enter Weight Goal Loss
You have many options to choose from for how fast you want to loose your weight. Tap "Next".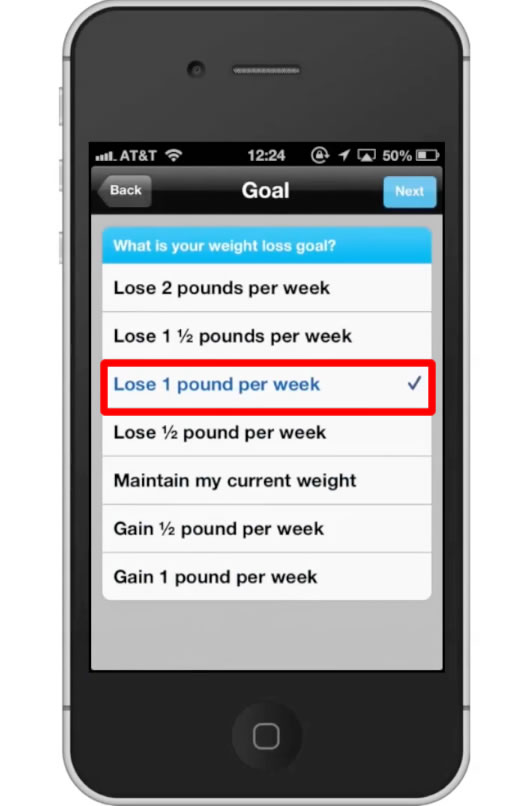 Step #15 – Enter Location Information
Enter your country, time zone, and zip code. Tap "Next".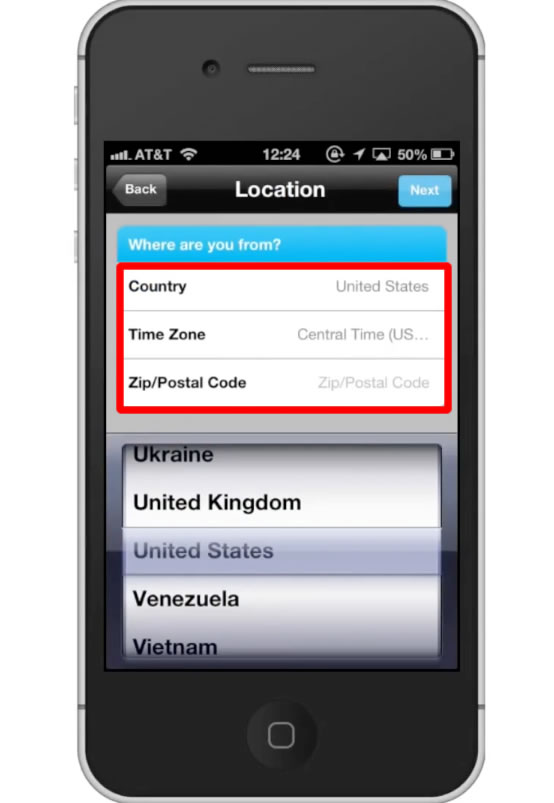 Step #16 – Enter Account Info
Enter a username, password, and email address. Tap "Next".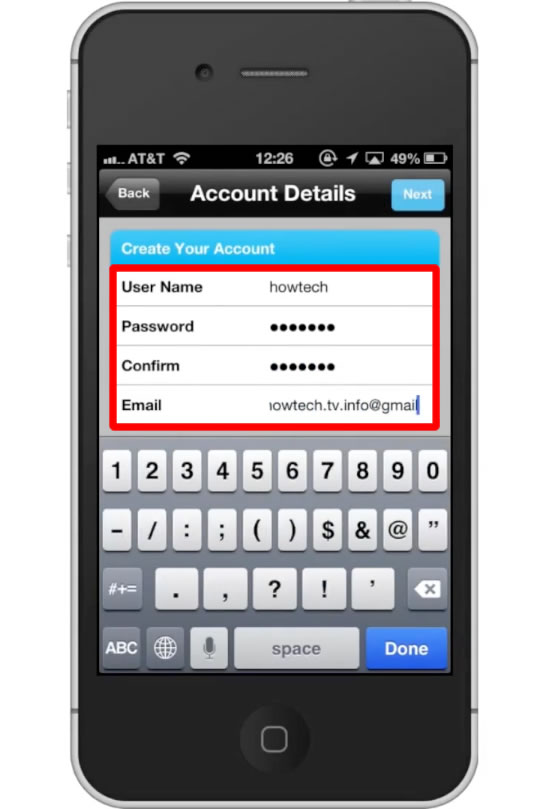 Step #17 – Email Updates
The app will give you the option to either receive updates or to do it later. Choose whichever one interest you! Tap "Next"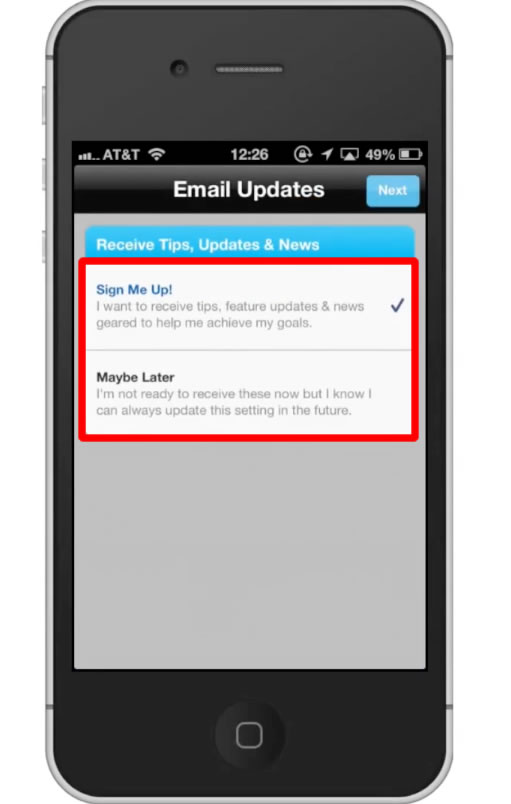 Step #18 – See Calorie Goal
Based on the information you entered, it will create a customized net calorie per day goal. It will also tell you how much you should loose by a certain date.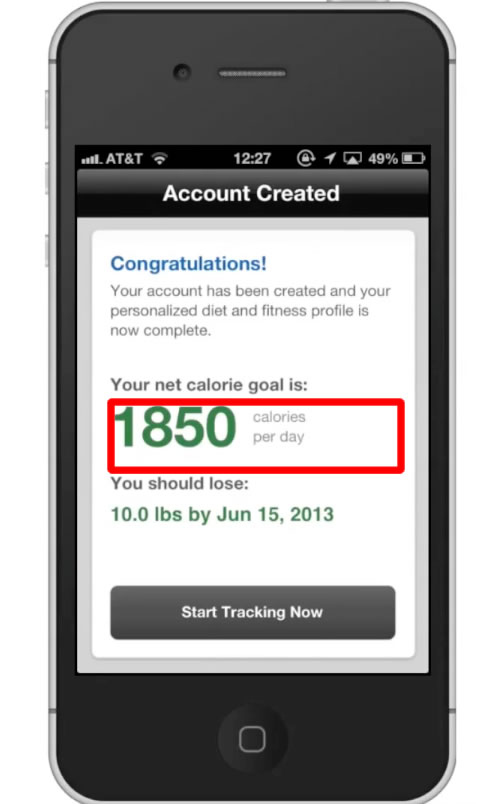 Step #19 – Tap Start Tracking Now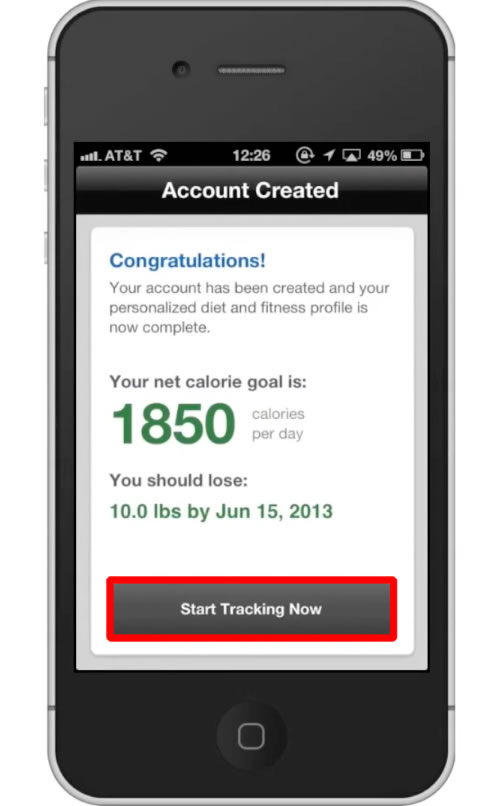 Step #20 – Post a Status
To post a status tap the speech bubble icon to the right of the news feed and write your content.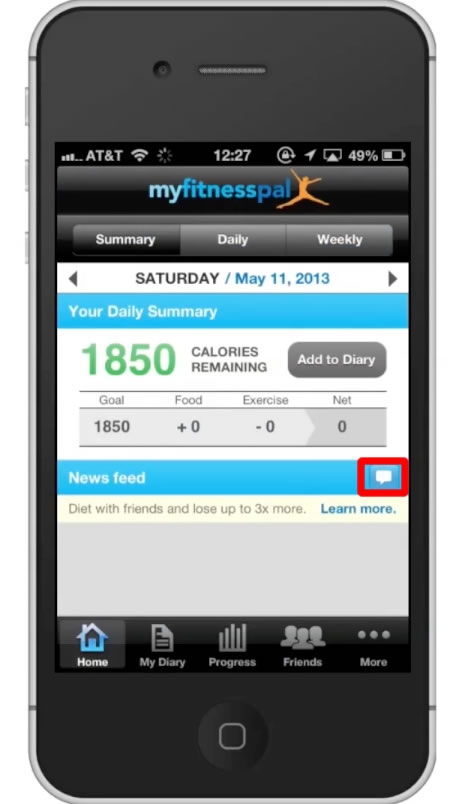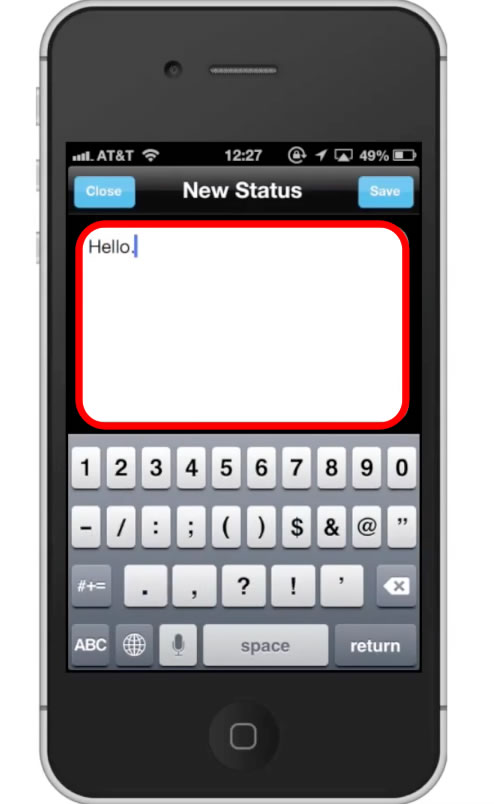 Step #21 – Tap "Save"
This will post your status to your profile.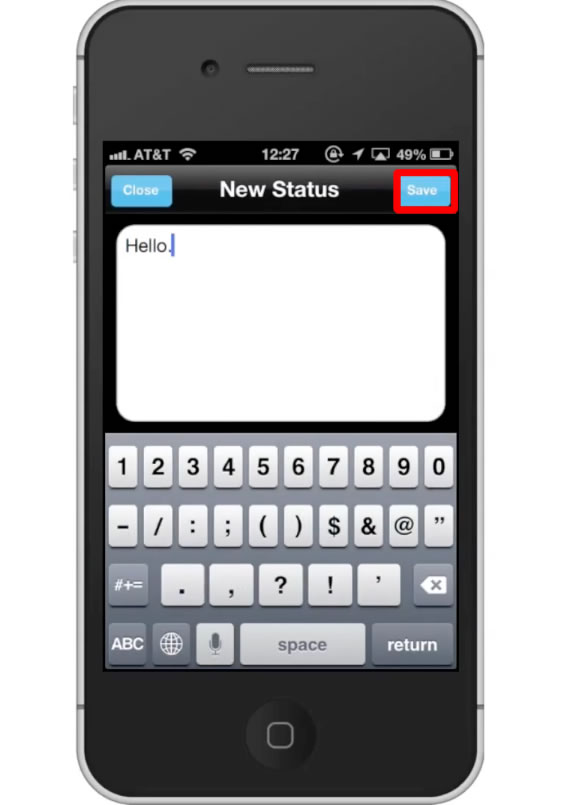 Step #22 – Add to Diary
Tap the "Add to Diary" button. This where you can enter the foods you are eating.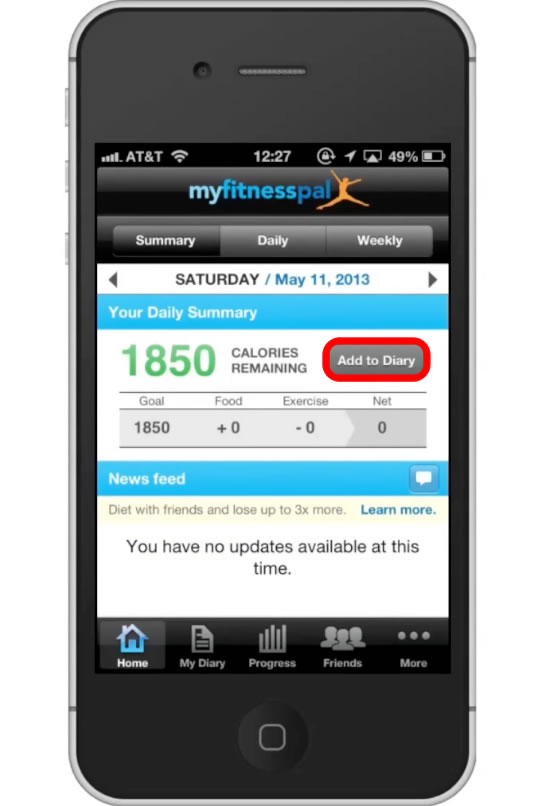 Step #23 – Tap Dinner
After this, search for a food. Lets search for pizza.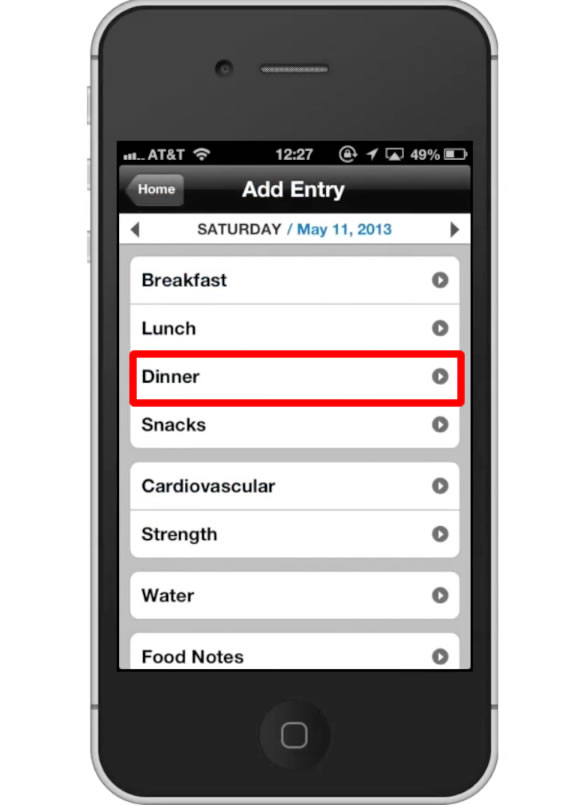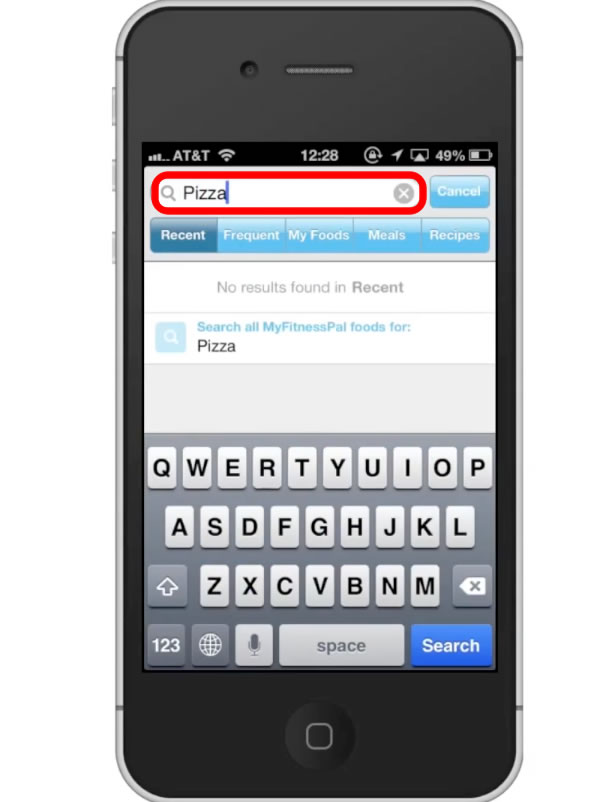 Step #24 – Read Results
You will receive a lot of options to choose from. This ensures accuracy when reporting your foods to your daily calorie intake. Choose the right food for you.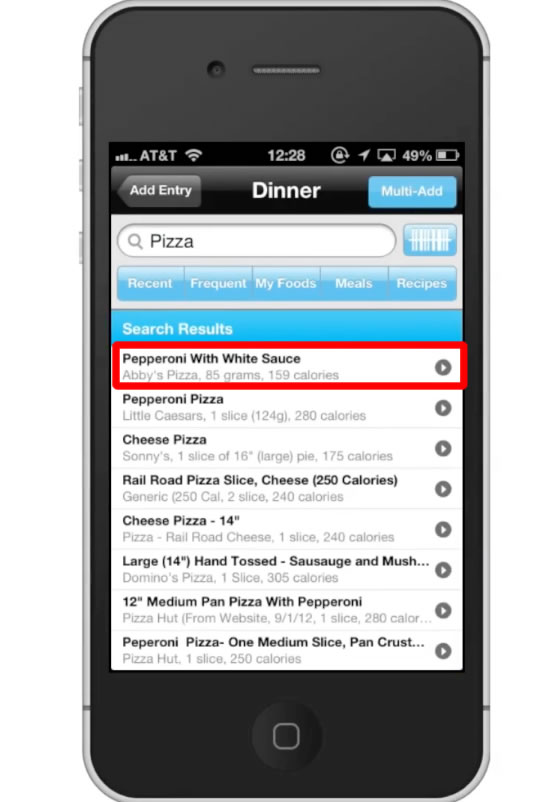 Step #25 – Read details
This will you show you all the nutritional information. It also tells you the serving size and the number of servings.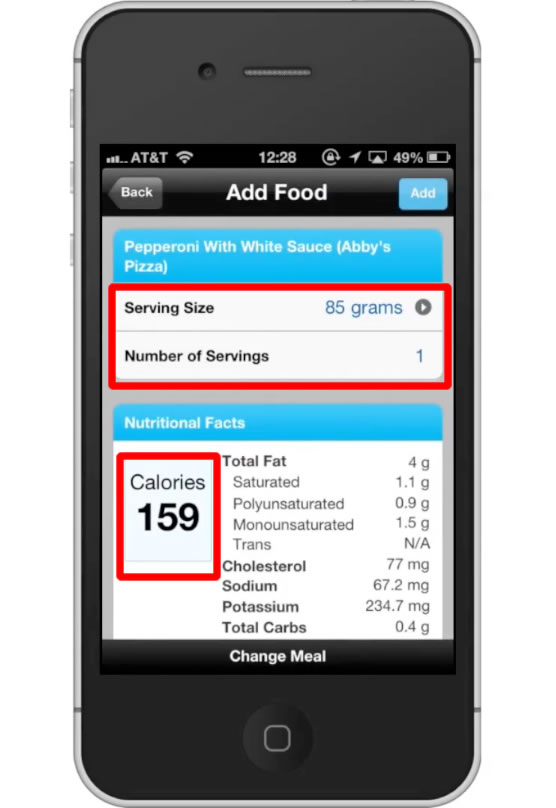 Step #26 – Tap "Add"
This will add the food to your diary and affect how many calories you have left to intake that day.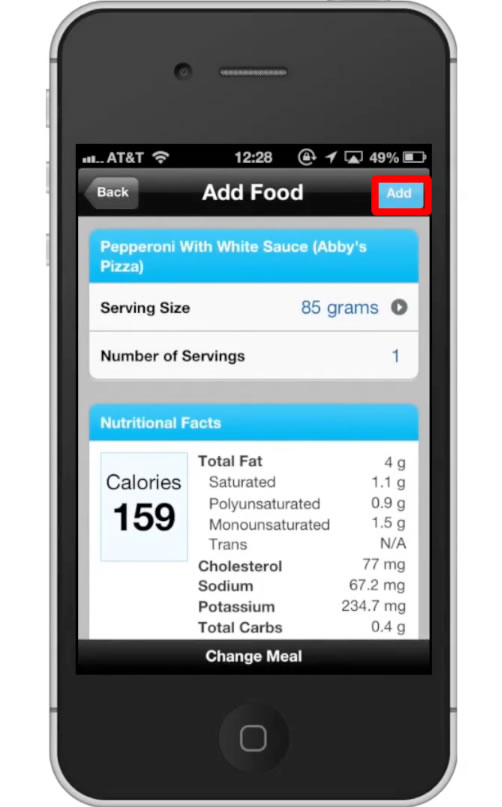 Step #27 – Tap My Diary
The "My Diary" tab is located on the navigation bar. Here we can see the food we added. At the top navigation bar, we see our goal calorie intake, and how many we have remaining. Repeat this process for other food, drinks, and snacks. Also be sure to add in your daily exercise routines. This will ensure you are taking in the right amount of calories to meet your goal weight.