In this tutorial, we're going to show you how to get set up for budget planning in Excel 2016.

The easiest and fastest way to get started is to use a template that fits your needs. If you already started up a new file, simply click File in the top-left.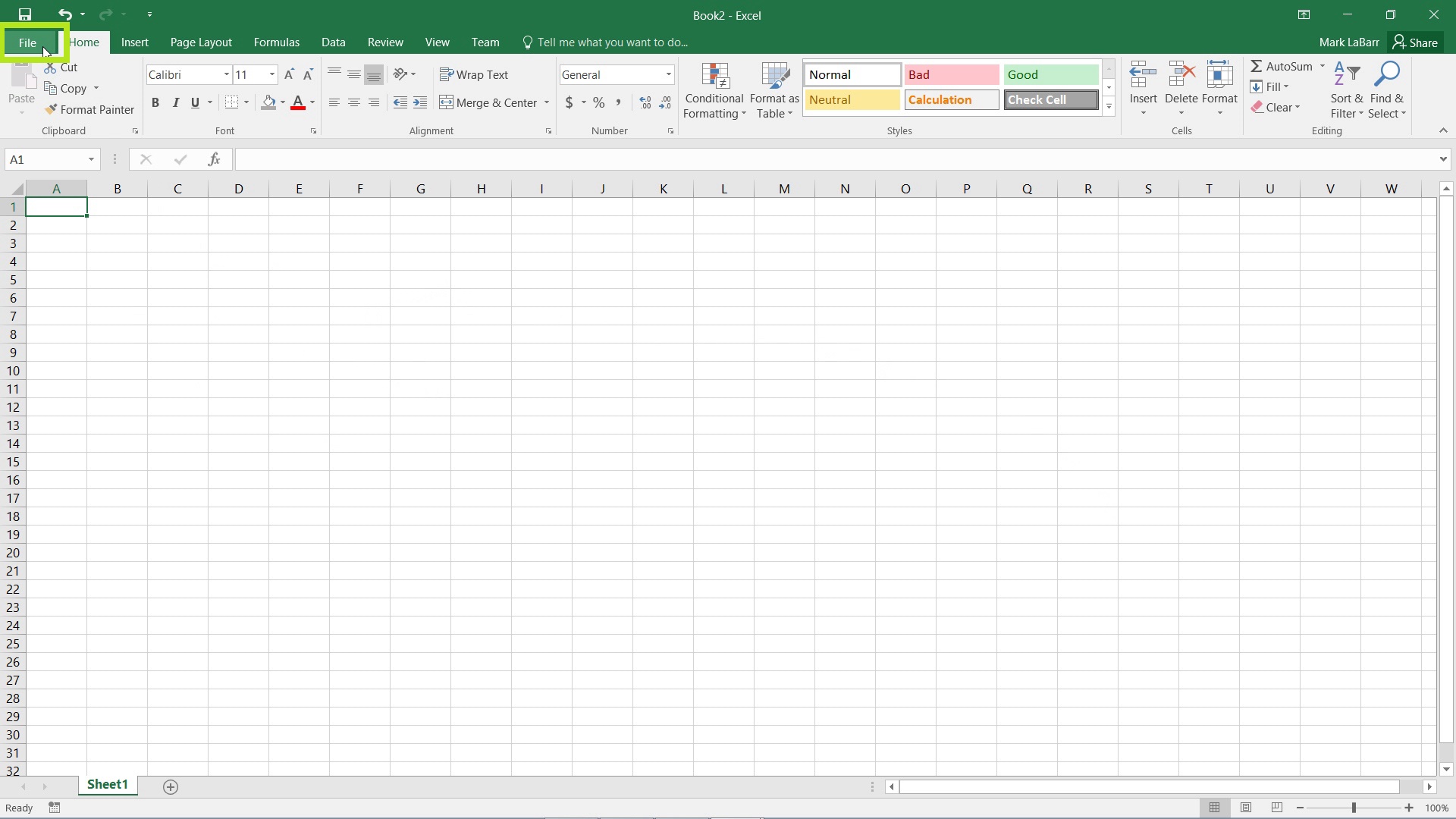 Then click New.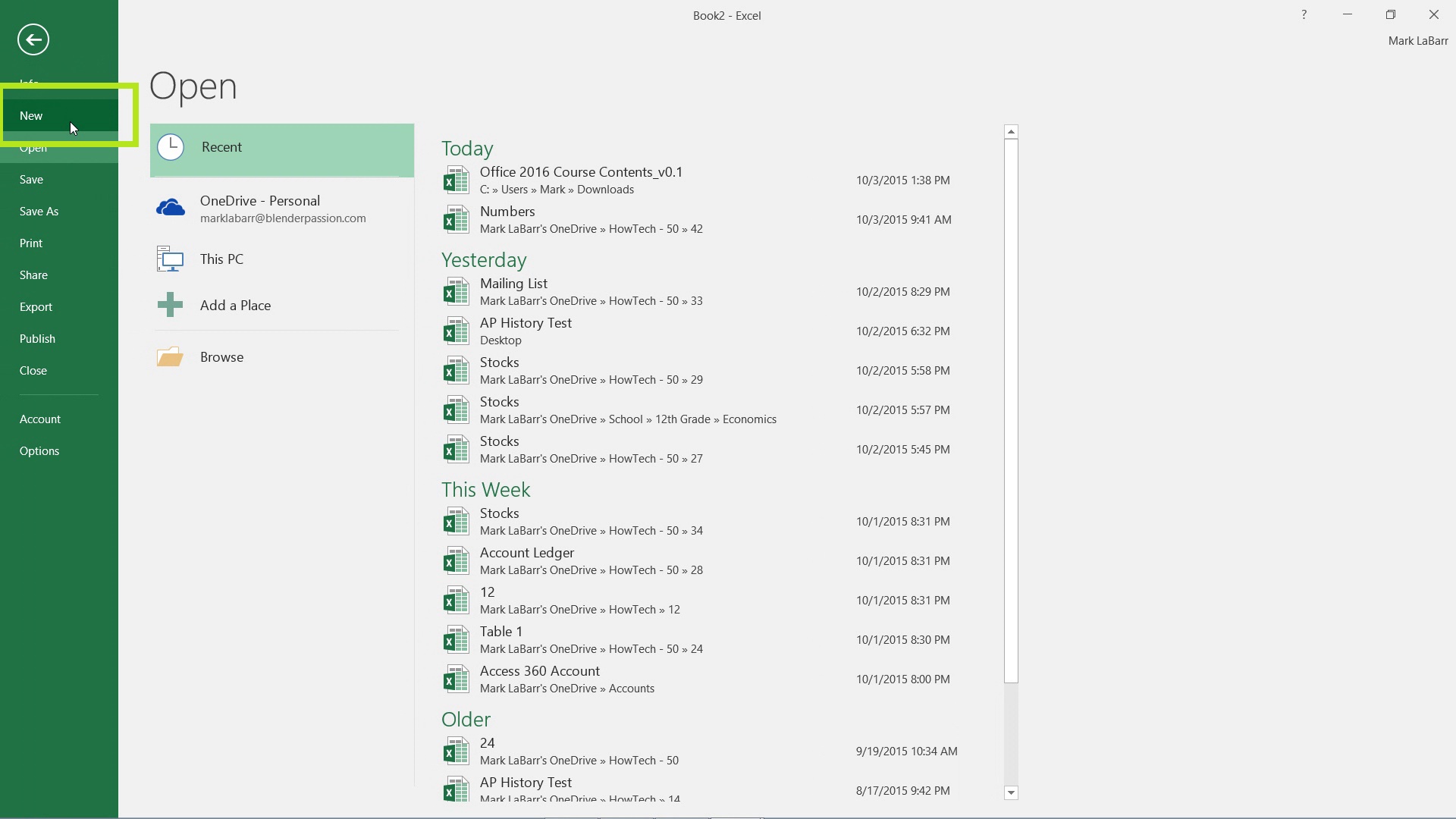 Do a search for "budget".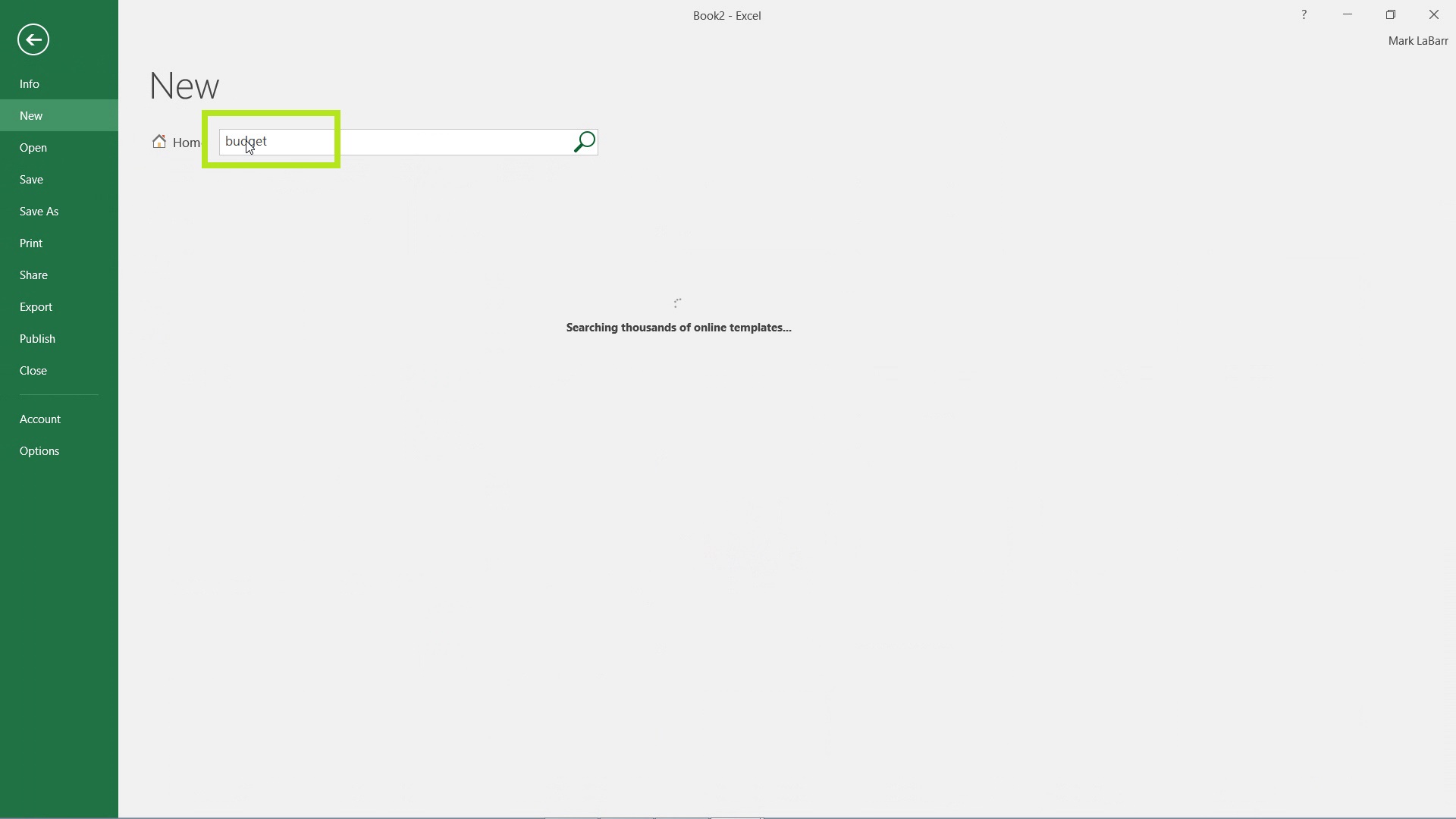 When the results show up, choose the one that seems to best suit you and your needs. Keep in mind that you can always change elements of the template to better suit your needs.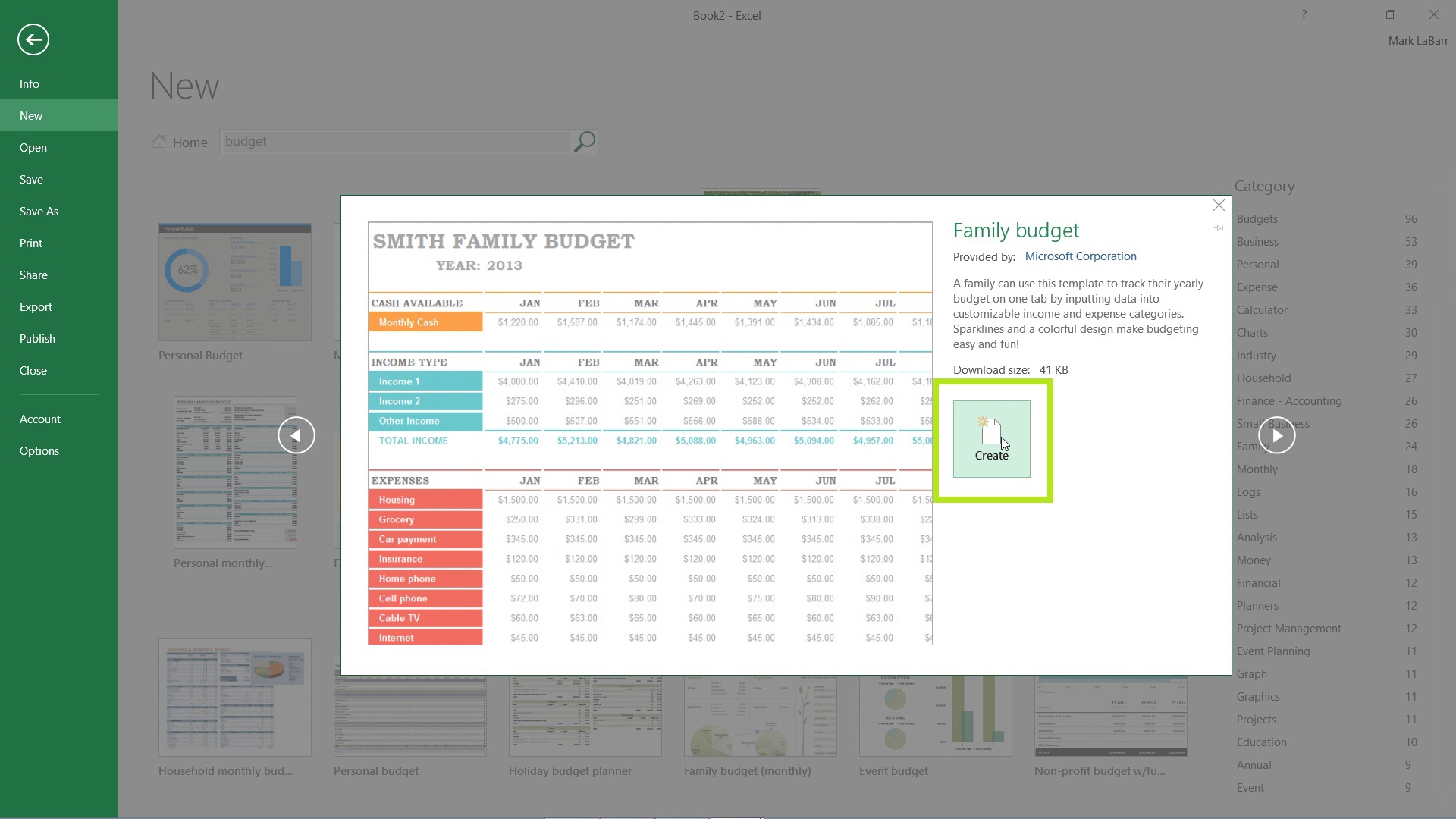 If the template you've chosen doesn't seem to work for you, simply choose another.