Tumblr is a microblogging platform and social networking website owned by Yahoo! Inc.The service allows users to post multimedia and other content to a short-form blog. Tumblr is known for the vast amount of image blogs that host on its servers. While it is possible to download images manually, it is not something that is suitable for bulk downloads. Sometimes you may want to download more than one image at once. Tumblr Downloader Professional is a new extension for Firefox and Chrome that helps you to do this.

Step # 1 – Install "Tumblr Downloader Professional"
First, open Firefox and type "addons.mozilla.org". Next, type in the search bar: Tumblr Downloader Professional. Click on the result and press "Add to Firefox". The extension will download and in the dialog box that appears, press "Install now".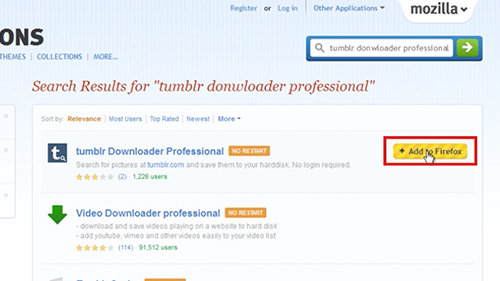 Step # 2 – Search for a Tumblr Blog
After this, you'll see the small icon of "Tumblr Downloader Professional" in the right upper corner of the Firefox browser. If you click on it you can enter any search term you'd like, which will then load a search results page in the active tab. What's unique about this feature is that you can type the search for a tumblr blog and download all the pictures you want from that tumblr.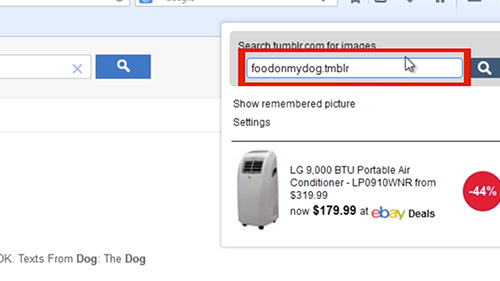 You just have to do the search and then click on the link that says "Scan page and show pictures to download".
Step # 3 – Download Tumblr Images in Bulk
Now you'll see "Tumblr Downloader Professional Dashboard". Controls at the top of the page provide you with several options. You can select all images on the page, for instance, and hit the save button to download them all to your local system.
Or, you can select only some images by clicking into circles that are placed on the previews. That will download only those images instead.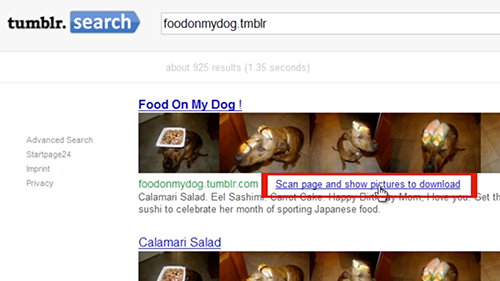 Result: Congratulations! You've just learned How to Download Tumblr Images in Bulk