Setting up a Gmail account is easy on Outlook. Incoming messages can still be archived and accessed via the Gmail web interface.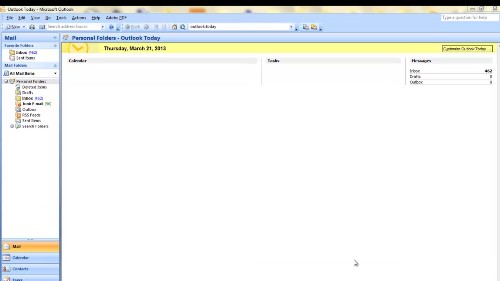 Step #1 select tools>account settings
To access Gmail with outlook, make sure your POP is enabled in Gmail. Open Microsoft office outlook 2007 and Select Tools > Account Settings> from the menu in Outlook.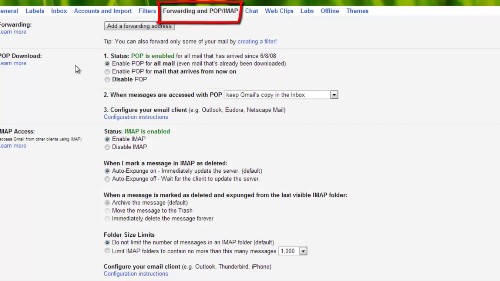 Step #2 Go to E-mail
Go to the 'E-mail' tab and Click 'New'.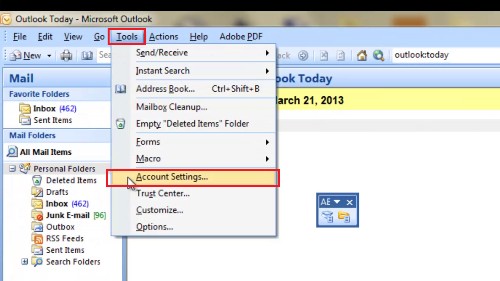 Step #3 select Microsoft exchange
Make sure Microsoft Exchange, POP3, IMAP, or HTTP is selected. Click Next >.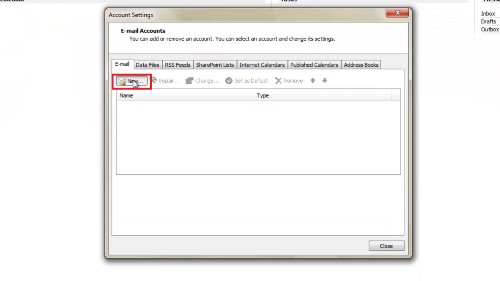 Step #4 Enter your Gmail account details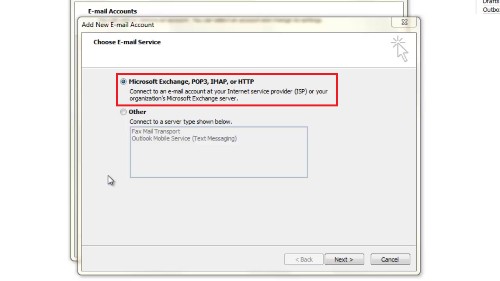 Type your name (what you want to appear in the From: line of messages you send) under Your Name: Enter your full Gmail address under E-mail Address: Remember to include "@gmail.com". For example if your Gmail account name is "howtechafrikatv," make sure you type "howtechafrikatv@gmail.com" (not including the quotation marks).
Step#5 wait for outlook to contact the server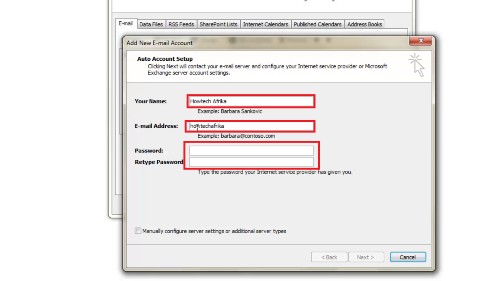 Enter your Gmail password and Click next. This will contact the e-mail server for account and configure internet service provider. This might take several minutes.
Step#6 restart outlook and get your mails on inbox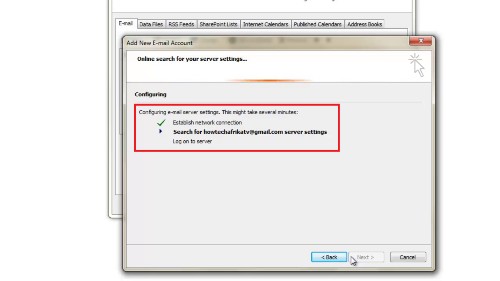 Now you can access your Gmail in your outlook inbox.