In this tutorial you are going to learn how to book a flight online as well as how to get a great price for your ticket.

Step # 1 – Searching for the Best Value Flight
Before booking the flight it is a good idea to do some research on the best price available. Fortunately there are many websites available that provide this service, here we are going to be using Skyscanner which can be found at "www.skyscanner.com". You will need to choose where you want to fly from and to and a date for your departure and return. Enter any other details that might apply to you and click "Search".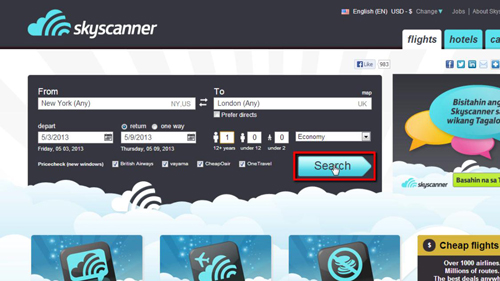 Step # 2 – Choosing a Flight
On the next page results will start to compile showing you the best prices available from several airlines. Check the times and price of the flight and when you are ready to book the ticket click "Select". The details of the journey will be checked by Skyscanner and in the window that opens you need to click "Book".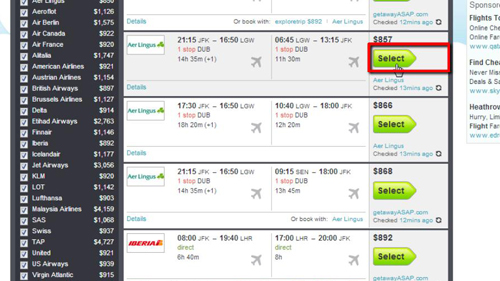 Step # 3 – Continuing to the Airlines Site
You will then be redirected to the relevant airlines website and you should double check to make sure that the price is the same here as it was on Skyscanner – as you can see here the amount is the same. Depending on which airline you are booking with the process might be different now.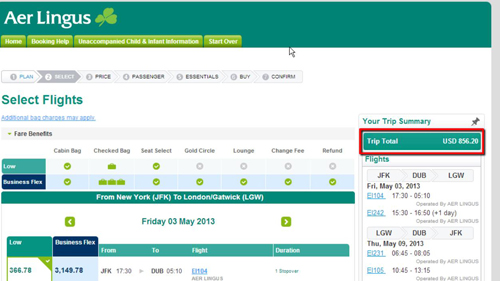 Step # 4 – Completing the Booking
In this example we will click "Continue". On the next page check the box to accept the terms and conditions and click "Continue" again. You will then need to enter your traveller information and then click "Continue". Now you will need to select whether you are carrying any baggage and click "Confirm". Select your seat for all the flights and click "Confirm" again. Decline the travel insurance then scroll down to the bottom and click "Continue" again. On the next page you will simply need to enter your credit card details to pay for the flight then click "Purchase" – as this is just a tutorial we won't do this here, but that is how to book a flight online.