In this tutorial you are going to learn how to use a government service to calculate the energy needed to power your house.

Step # 1 – Starting the Analysis
Visit the website: "homeenergysaver.lbl.gov/consumer" and into the box enter your zip code and click "Go". A new page will load where you are going to have to enter some information about your property. Enter a name for this session and provide your email address. Here we are just doing a test analysis so we will choose the "Hypothetical analysis" option.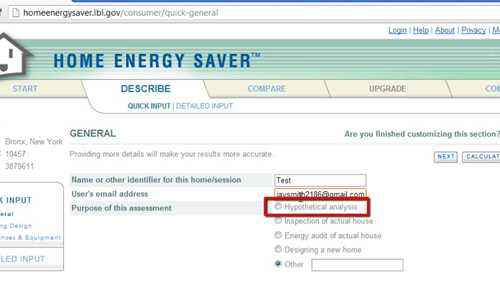 Step # 2 – Calculating the Costs
You'll now need to enter some further information about your property. Fill this out and if you are unsure of any information, just enter your best guess. There is an "Energy prices" area at the bottom which estimates the current cost of these items based on your location – change any of these if you need to. When you have finished with this page check the "Yes" option at the bottom and click "Calculate".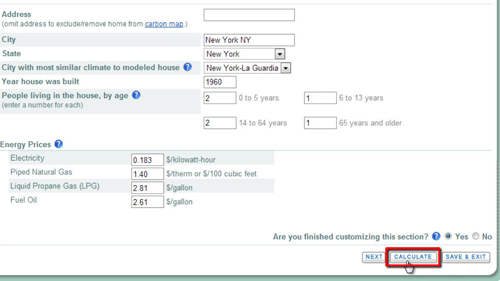 Step # 3 – The Energy Figures
After a moment a new page will load detailing an estimate of how much energy the house currently consumes and how much this costs, this is essentially how to calculate energy consumption for a property and you will also be given information about how much you could reduce these costs by with certain upgrades.