In this tutorial you will learn how to change the font in sticky notes. You will also learn how to change the color of the sticky note and the size of the text. This can be great for organizing your notes and making sure they don't blend in with each other, because they consist of all the same features.

Step #1 – Open "Stickies" App
Spotlight search for the application and it will show up. The spotlight search is the magnifying glass icon in the top right hand corner of your mac.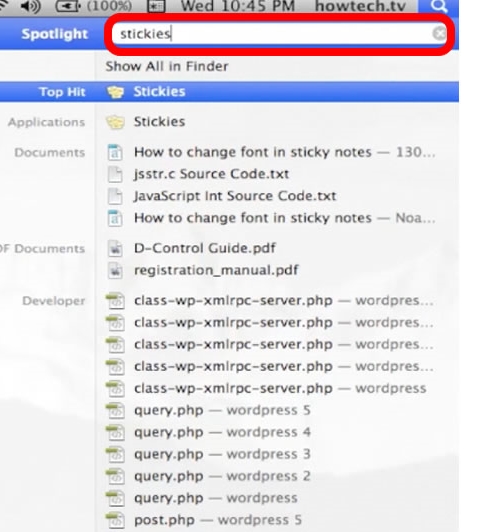 Step #2 – Pull up a note
Choose the note you wish to change the color, font, and size of text to.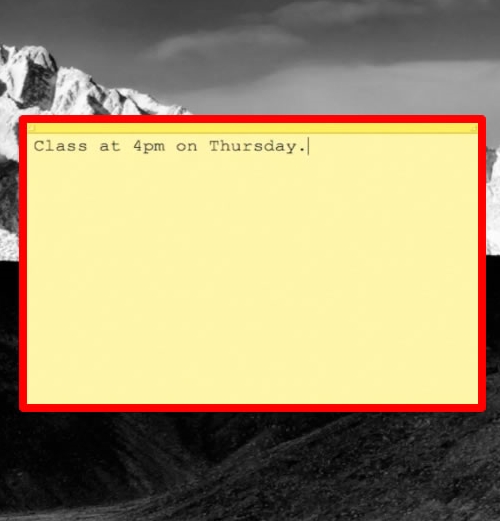 Step #3 – Change color
To change the color of the sticky note, simply click "Color" on the top navigation bar. From here you have many options such as yellow, blue, green, pink, purple, and gray. Lets choose, green.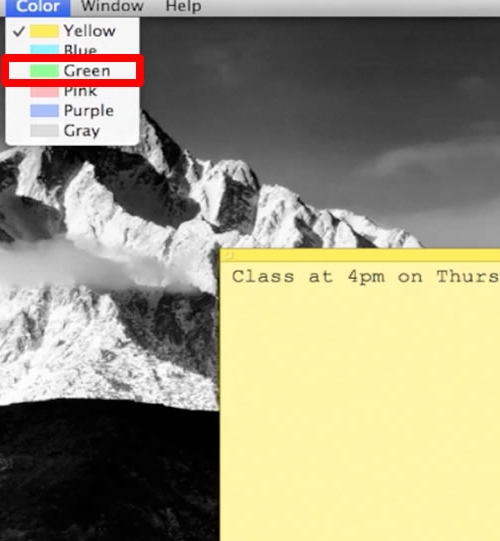 Step #4 – Open Font Library
To change the font of the existing text, highlight the content, and click Font>Show Fonts. The hot key option is "Command t". Your font library will then appear. From here you have access to a wide variety of fonts.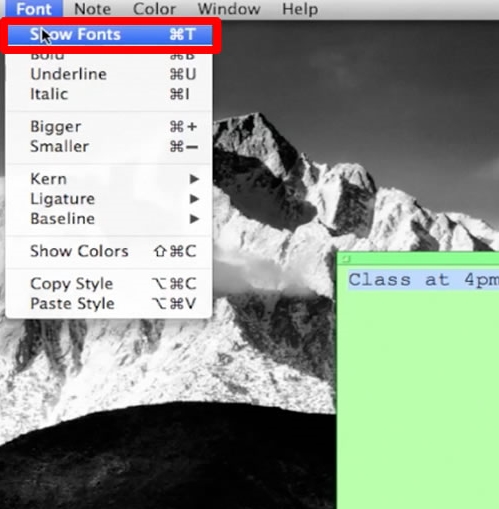 Step #5 – Change font
Under the collection category, select "Fixed Width". You can see as we click around on different fonts, the text we highlighted changes in live time. Lets chose the font "Courier New".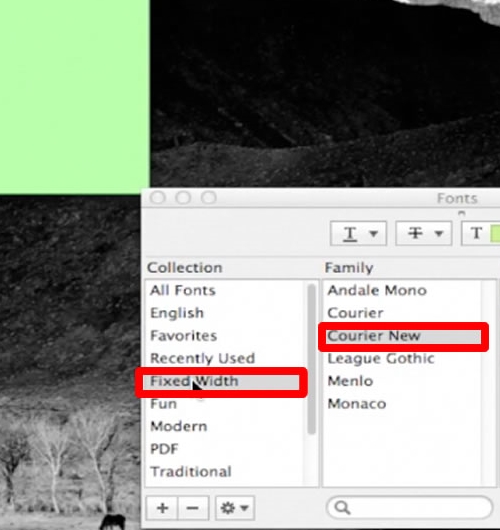 Step #6 – Change size of text
To change to size of your text, highlight the content and with your font menu showing, choose the size in the right hand side.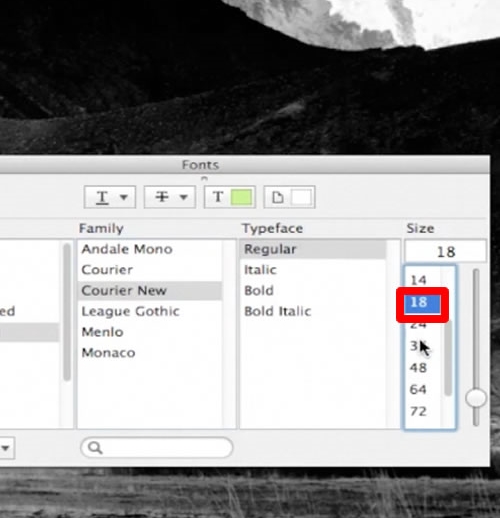 Leave your comments below or contact us by email. This was a Howtech.tv tutorial. Thanks for watching!