In this tutorial you will learn how to comment on federal regulations.

www.regulations.gov is a website with information on the development of Federal regulations and other related documents issued by the U.S. government. You can comment on Federal regulations on the website and your voice makes a difference, since it influences the regulation's implementation.
In order to leave your comment, use the following steps:
Step 1.
Go to www.regulations.gov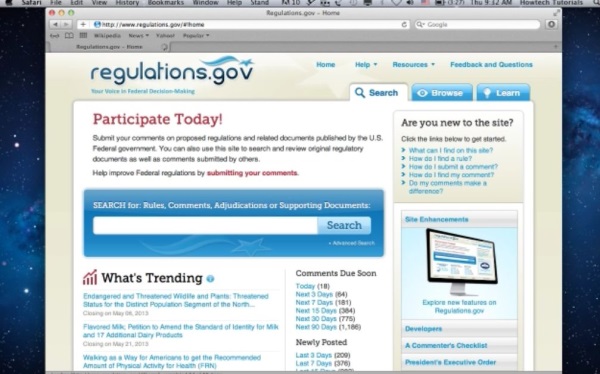 Step 2.
Type in Search field the name of the regulation you want to comment on.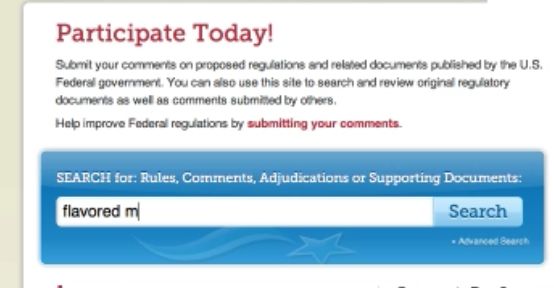 Step 3.
Check if the regulation or petition is open to comments. Regulations that are open to comments have "Comment Now" button near their name.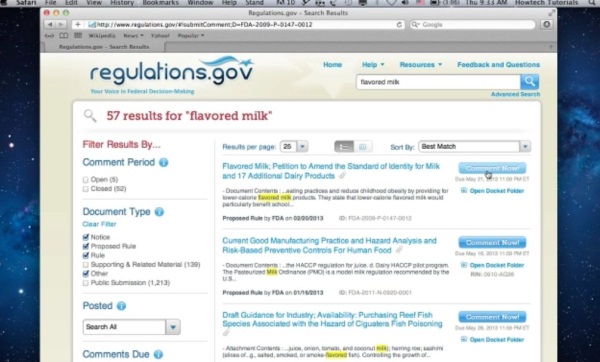 Step 4.
Click that "Comment Now" button.
Step 5.
Enter information about yourself and type your comment. Click "Preview Comment" to check the comment before submitting and, if you're satisfied with the way it looks, click "Submit".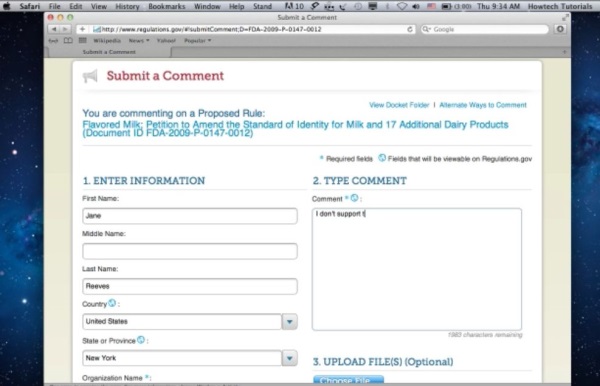 Result: Congratulations! Your comment is submitted. The website has redirected you now to the page where you can see you comment's tracking number. Use this number to see the progress of your comment's influence from now on.