You will learn how to contact any US library, using the help of a free-to-use online website.

Step # 1 – Visit 'Government Information Online'
The first thing you need to do is head over to "http://govtinfo.org/", which is a very easy to use website.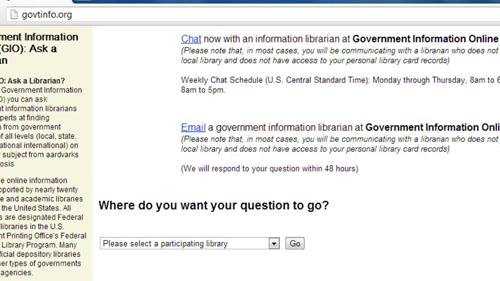 Step # 2 – Finding the Library
On the homepage of "govtinfo.org" you will see the question, "Where do you want your question to go?" with a drop down menu below. Select a library from the drop down menu, and then click the grey "Go" button to the right to continue.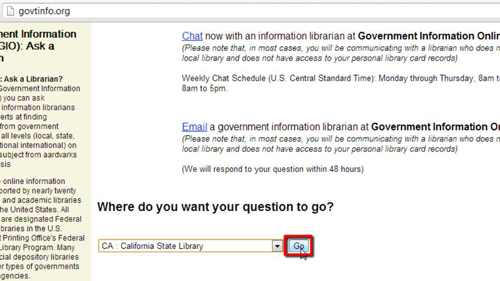 Step # 3 – Email or Chat with a government information Librarian
Now, you will see two paragraphs of text above the drop down menu. The first one starts with a "Chat" link that you can click to chat with a librarian, as long as it's during the hours listed on their weekly chat schedule below. If nobody is available to chat then you can click the "Email" link at the beginning of the 2nd paragraph. According to their website, they will respond within 48 hours. As you see, it's easy for one to contact library or a government information librarian online.