In this tutorial, we're going to show you how to insert a bibliography or works cited page in Word 2016.

To get started, go under the References tab and click Manage Sources. To create a bibliography, you will need sources to fill it. Click New to add a new source.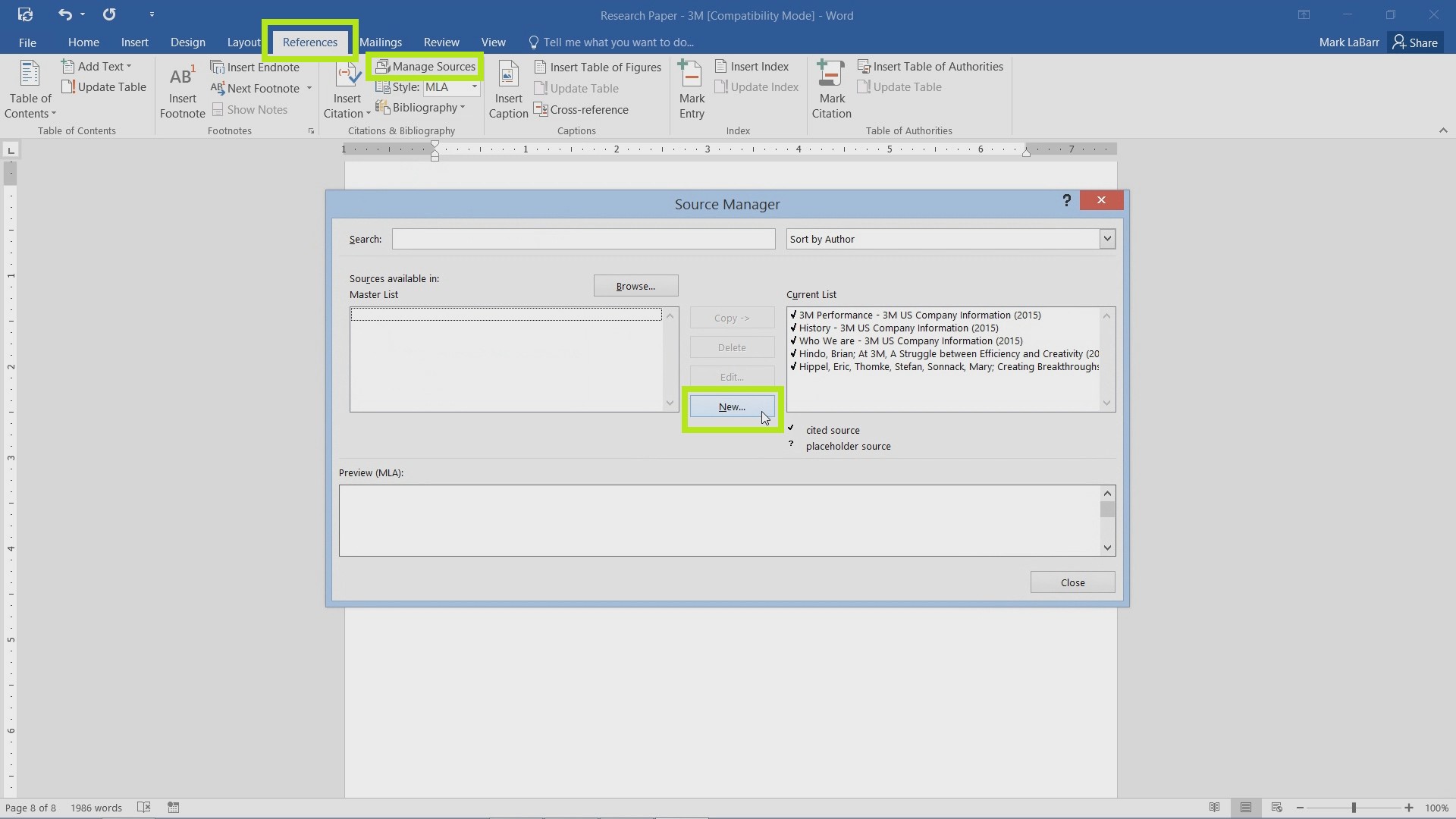 After going through the source creation process, you need to insert the sources into the document. To do so, Click Insert Citations and choose the citation that fits the quote or passage.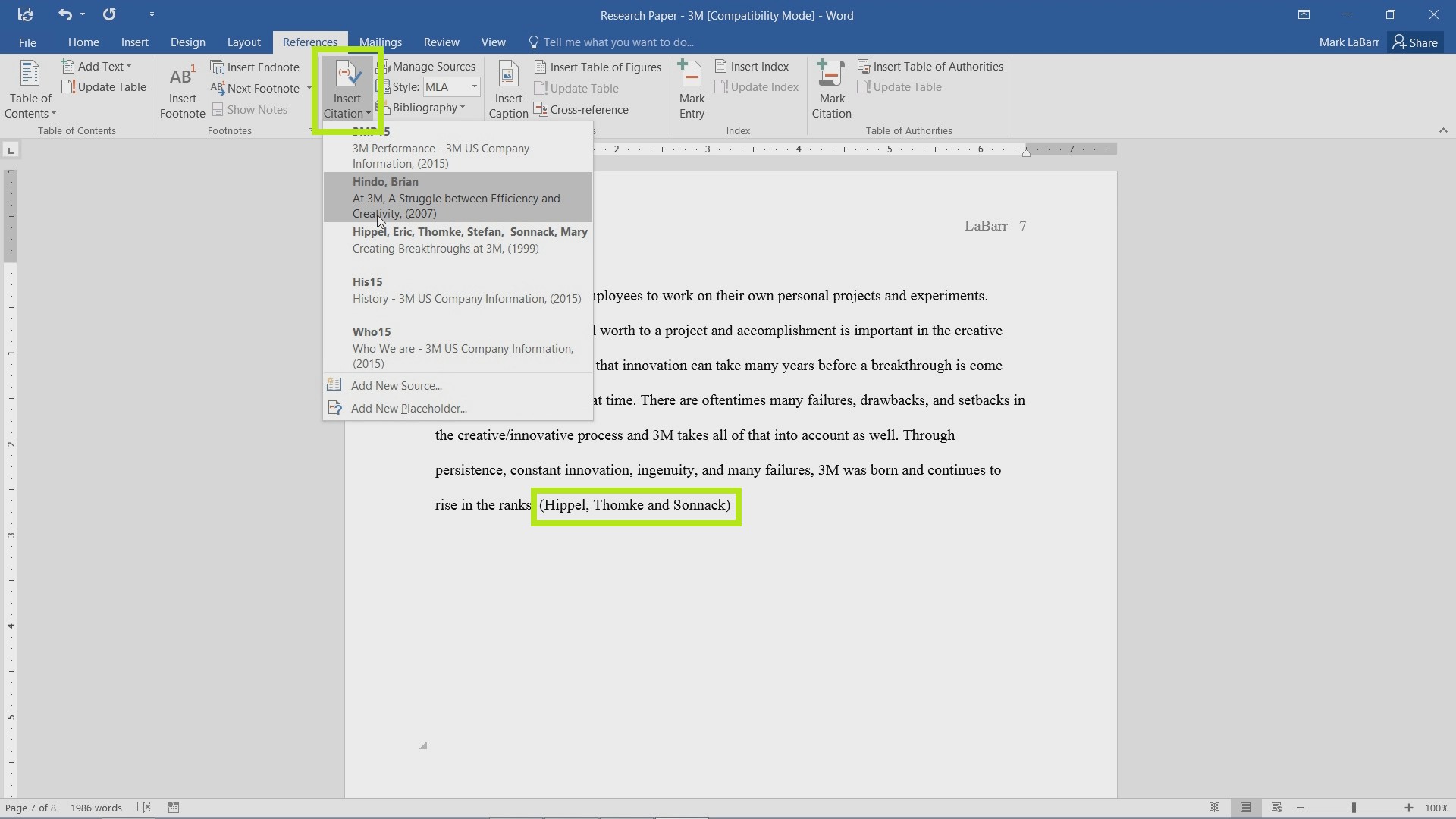 You should also make sure you have the right Style selected for the bibliography.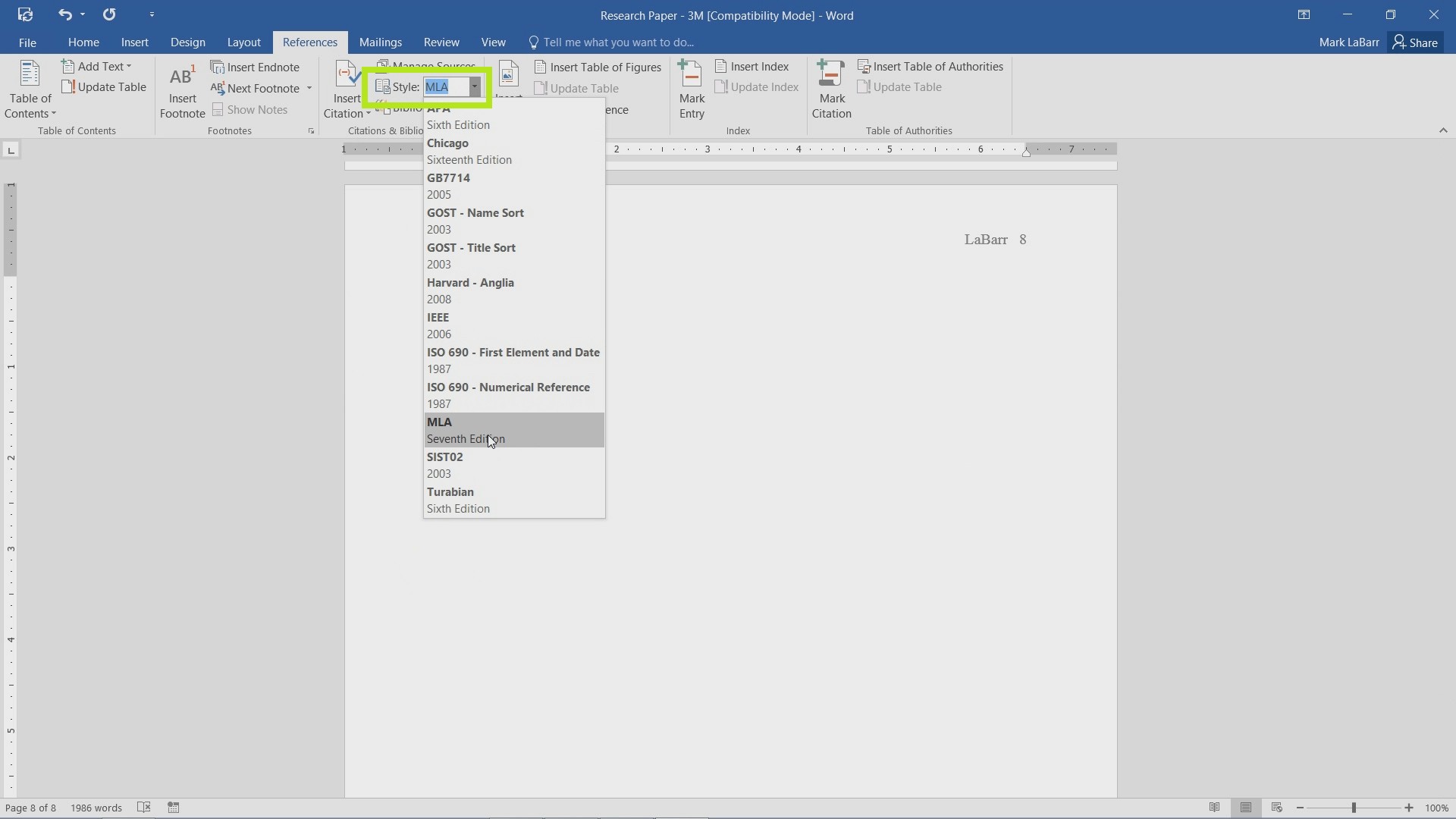 Click Bibliography and choose the one you want.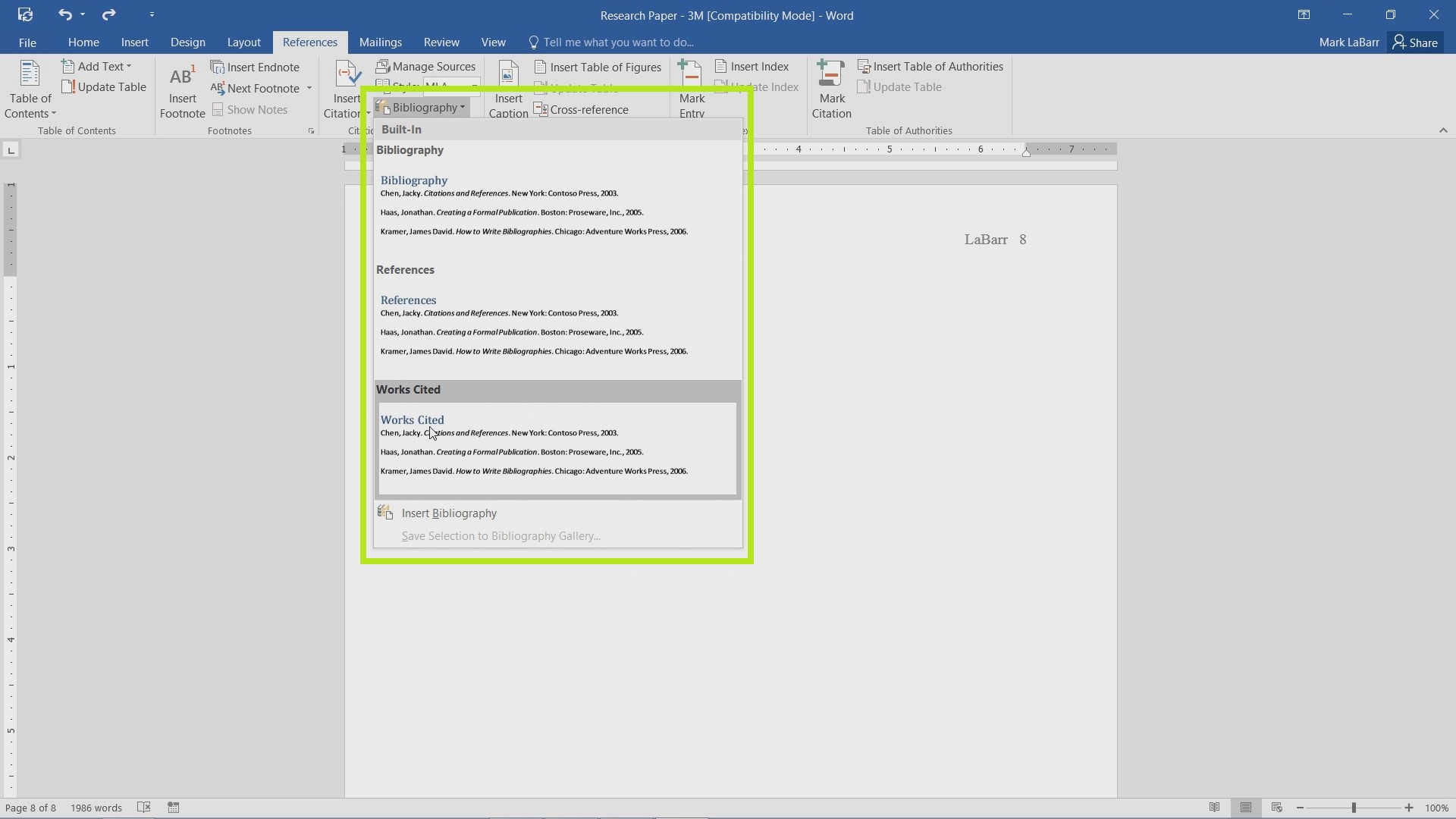 After inserted, you may edit it however you like.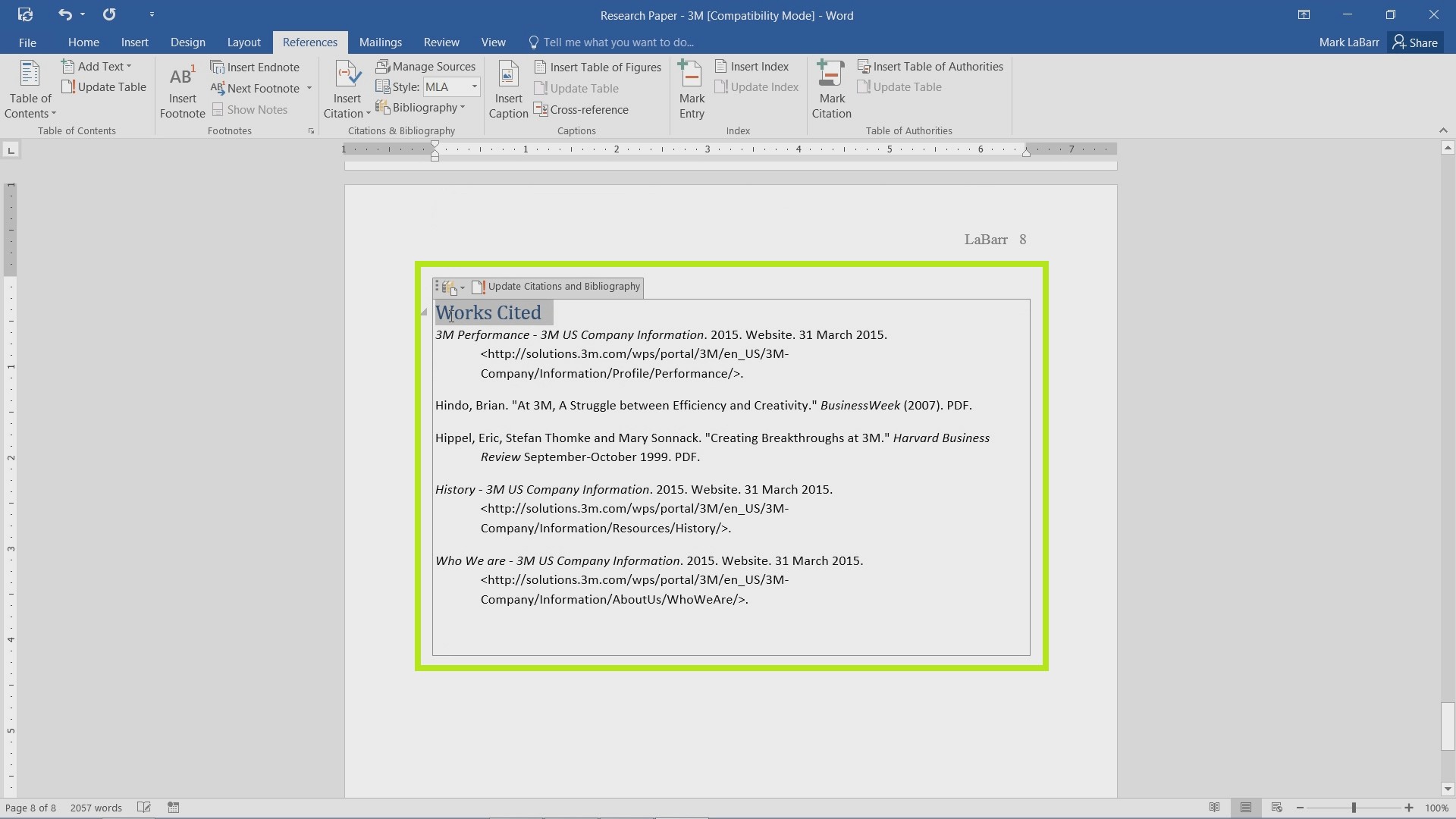 Below is an example of a Works Cite page edited to fit the format of the document.