In this tutorial, we're going to show you real-time collaboration in Word 2016.

To demonstrate this feature, there is a guest about to edit the document. For someone to edit the document, the document must be Shared. This can be done either from onedrive.live.com, the Share button in the top right of the word document, or through the OneDrive desktop/mobile application.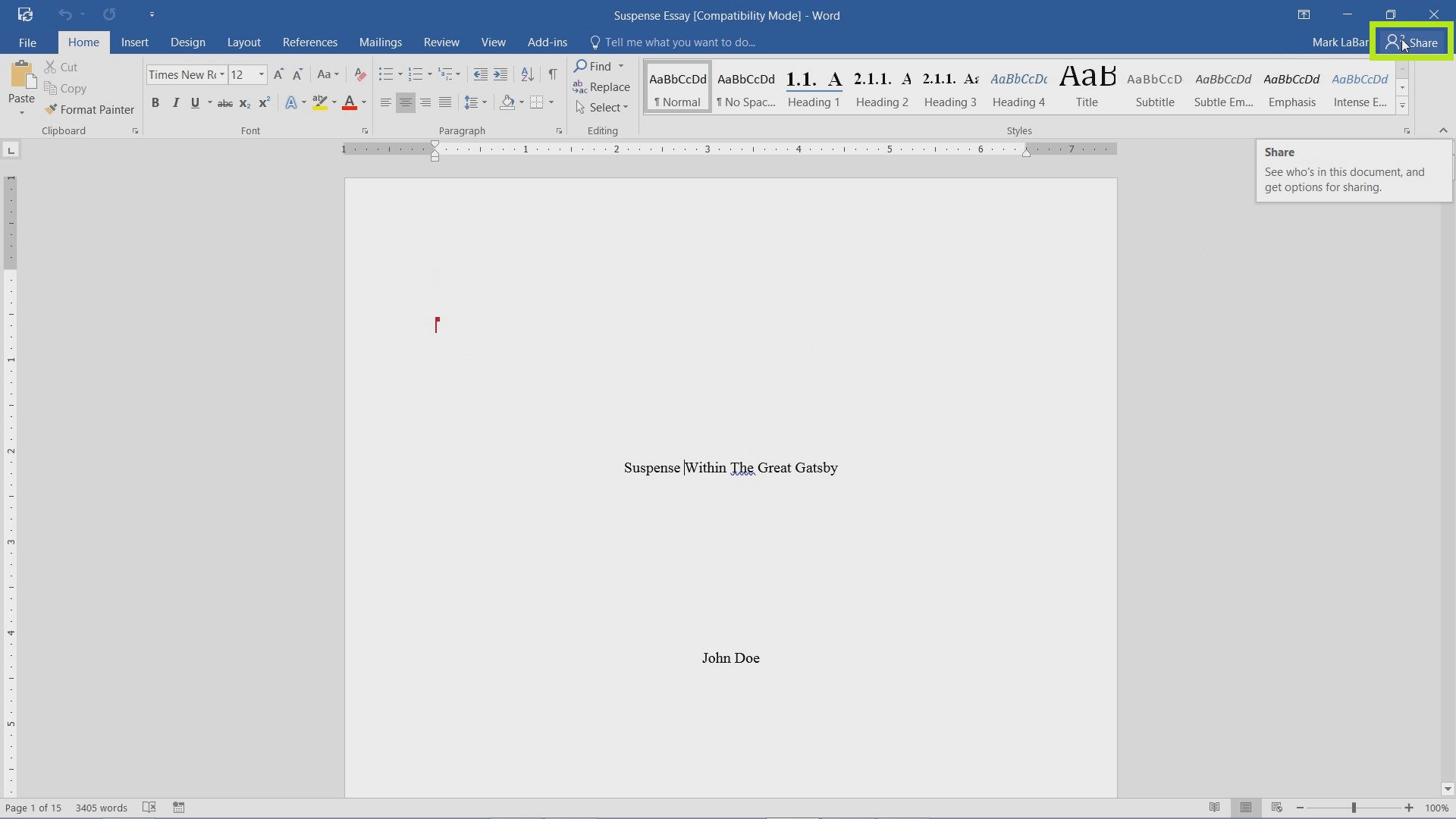 The red cursor is the cursor of our guest. Hovering over it will show a name or alias.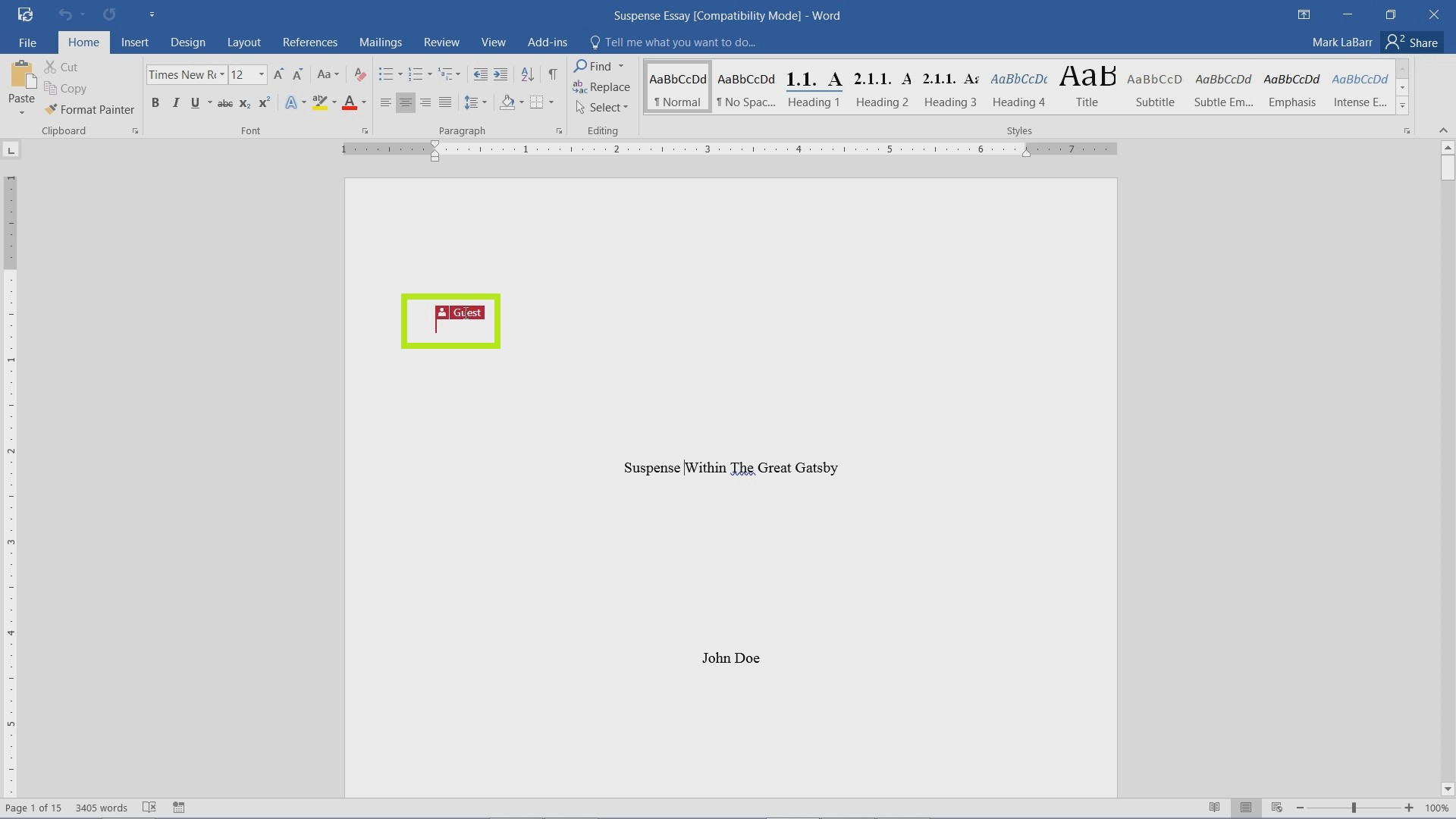 Whenever the guest types, the text will show automatically and in real-time.