In this tutorial you will learn how to create online portfolio
Prerequisites: web browser, Internet
Step 1.
Open up your browser and point it to:
foliohd.com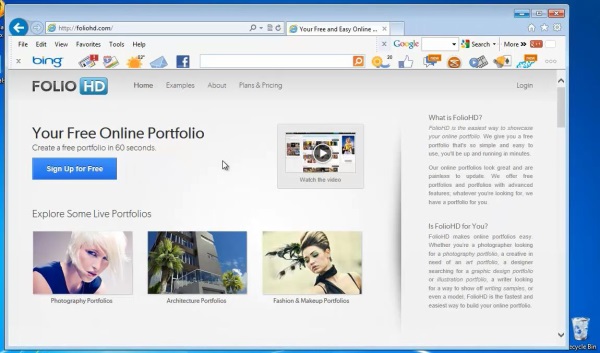 Step 2.
Sign up for the free service. Click 'Sign Up for free"
Fill in the registration form and click Create Account.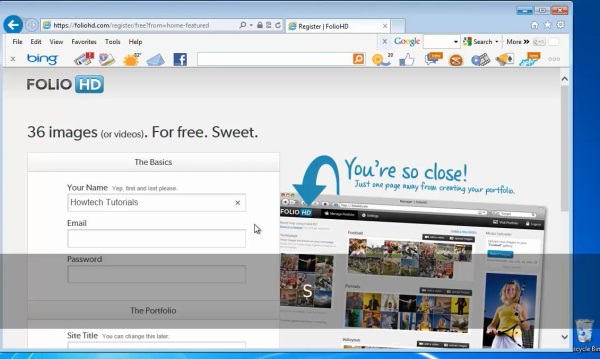 Step 3.
You are transported into the foliohd interface. From the "Settings" tab, you can customize your account for complete presence and integration with all the other social plugs that you have.
Step 4.
Click "Manage Portfolio".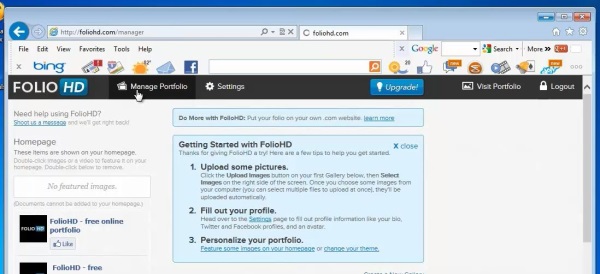 Step 5.
Click the "Upload images" button and start adding your pictures. Click Select Images.
Select the pictures you want to include in your portfolio. Click on Gallery details, and add a description.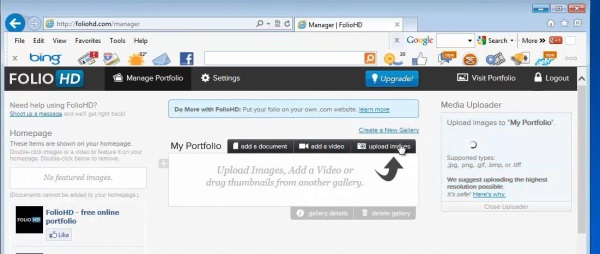 Step 6.
Choose to make it Public, Hidden or Password-protected.
Step 7.
Click the Save & Close button.
Step 8.
Click the "Visit Portfolio" to check your result.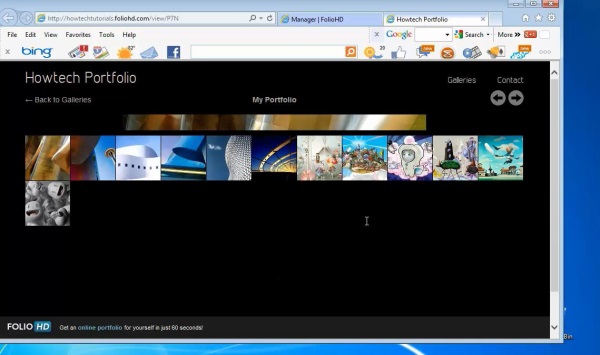 Step 9.
Click Contact to see your data displayed. Now go back to the initial screen.
Result:
Congratulations, you have created yourself an online portfolio.