In this tutorial you will learn how to delete newsstand from iPhone. The newsstand is a built in application on the iOS platform. It cannot technically be deleted but it can be hidden from your immediate sight.
Step #1 – Tap Newsstand Icon
The app will then begin to shake. This lets you know that the app is movable.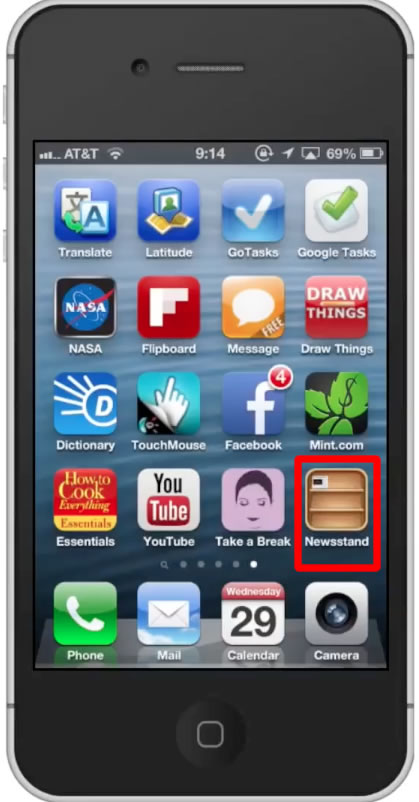 Step #2 – Drag App
Drag the newsstand app to the right until it has it's own page. Once you are there, let go of the app. Press the home button to make the app stop shaking.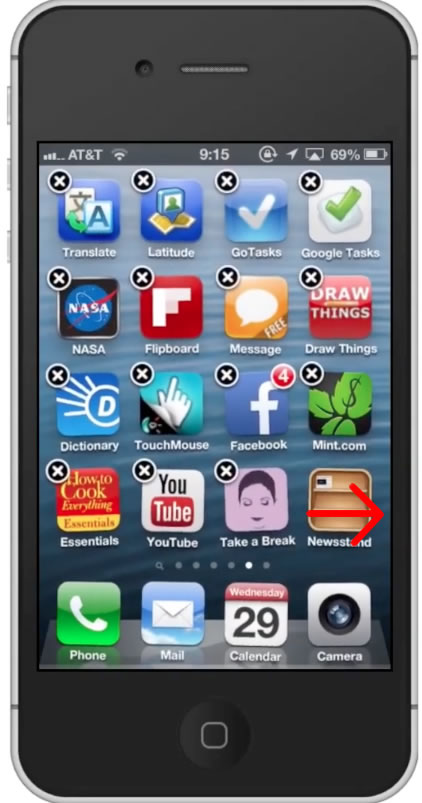 Step #3 – Results
You will now see that the app is on a far page not accessible to you. All of your immediate content will be on the first 2 pages of the iPhone.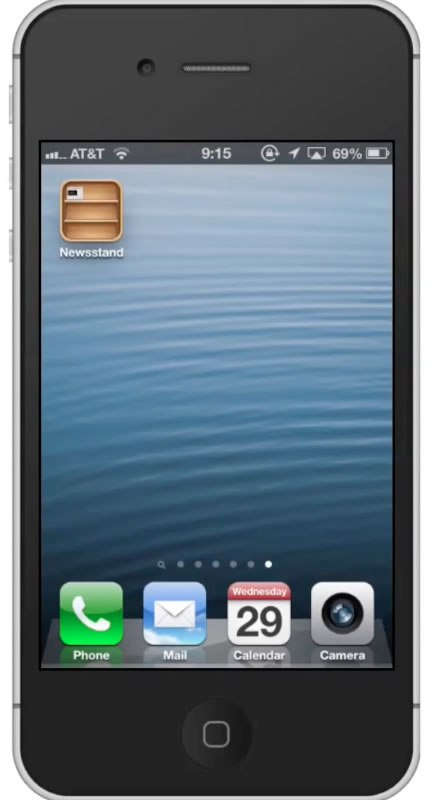 Leave your comments below or contact us by email. This was a Howtech.tv tutorial. Thanks for watching!