When any website is visited, you sometimes cannot think of all the related websites. Internet Explorer has the option to suggest related websites to users based on the websites they have visited. This option can be easily activated by selecting the option of Suggested sites in the settings of the Internet Explorer. The Suggested site can then be viewed from the Favorites menu in Explorer.
Follow this step by step tutorial to learn How to display similar sites with Suggested Sites in Windows 7.

Step # 1: Click on Settings in the Internet Explorer
To display similar sites with Suggested Sites in Windows 7, you have to begin by opening Internet Explorer. Once Internet Explorer is open, you can click on Settings tab given on the top right corner of the screen. Upon clicking the button for Settings, a drop-down menu will open, in this menu; you have to click the option of 'File' which again opens a drop-down menu. In the File menu, click on 'Suggested Sites' option.
Step # 2: Click OK in the Suggested Sites dialogue box
To confirm that you want to switch on the Suggested Sites option, a dialogue box will open asking if you want to discover websites like websites that you have already visited. To enable the Suggested Sites option, click on OK in the dialogue box as shown in the picture.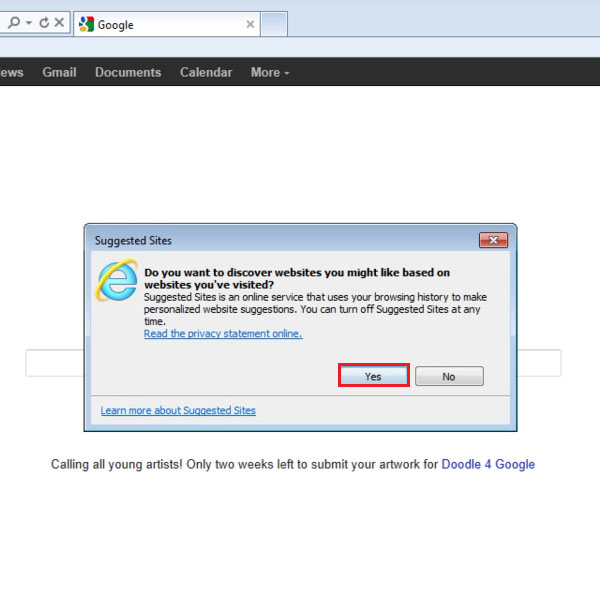 Step # 3: Open any website
To test how the Suggested Site option works, access any website. In this tutorial we are accessing www.youtube.com. You can choose any website as per your choice.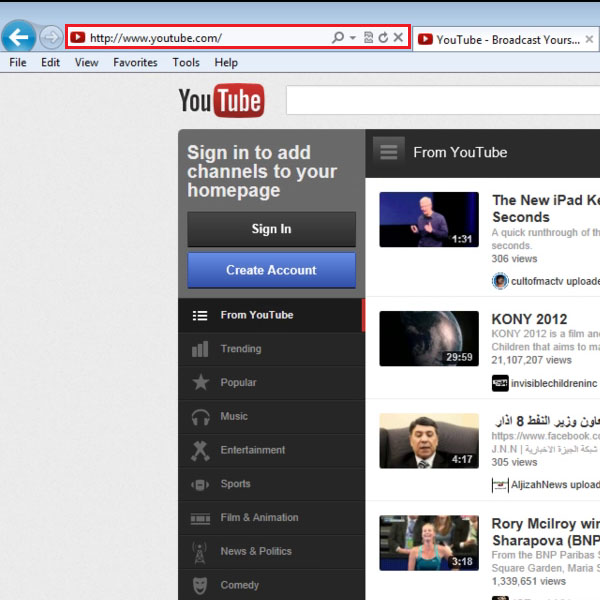 Step # 4: Testing the Suggested Sites Option
To test the option that you have just enabled for the Internet Explorer to provide suggested Sites, click on the Favourites tab on the top right, next to the Settings tab. This will open the Favourites menu on the right side of the explorer. At the bottom of the menu is the button of Suggested Sites. Click the Suggested Sites button to view the suggested sites by Internet Explorer.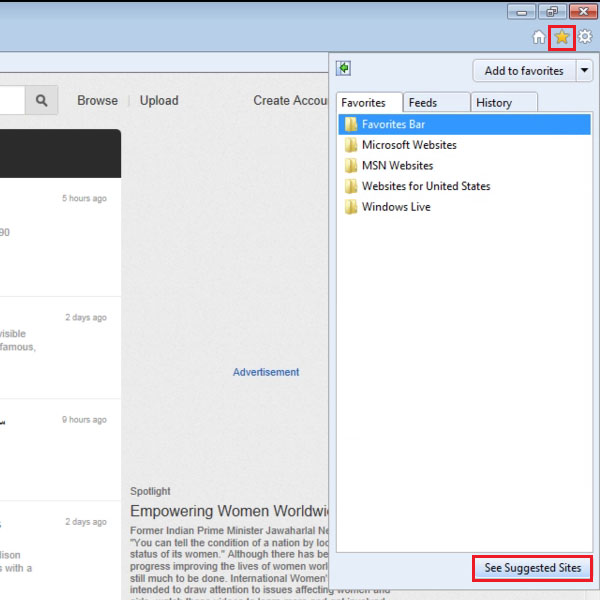 Step # 5: Sites suggested by Explorer
Once you click the Suggested Sites button, you will be given the sites related to the ones you have already visited by Explorer.