In this tutorial you are going to learn how to edit Microsoft Office documents on the iPad.

Step # 1 – Accessing SkyDrive
The first method we are going to look at is simply by using a mobile browser. The SkyDrive service from Microsoft has really made editing documents online incredibly easy and doing so on the iPad is no exception. Visit the website "skydrive.live.com", if you are not logged in with a Microsoft account you will need to do this first. For those who do not have a Microsoft account, you can easily sign up for one for free.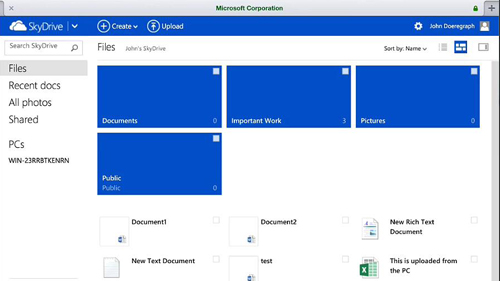 Step # 2 – Accessing a Document
If you have been working on the document on your PC you can easily upload it to SkyDrive from you PC. As you can see here we have a document that has been uploaded from our PC, touch this. A new page will load and after a moment the "Word Web App" will appear and it will be very familiar for those who are using the 2013 version of Office.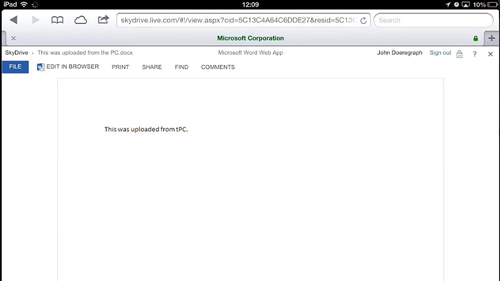 Step # 3 – Editing a Word Document
Touch "Edit in Browser" in the top of the program and another page will load and you will then be able to edit the text on the page as well as use any of the functionality seen in the menu bar at the top. When you are done you can easily save the document by click the save icon in the top left of the browser window. Click the close icon in the top right to return to the SkyDrive homescreen.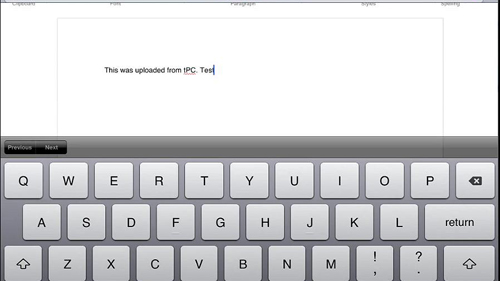 Step # 4 – Opening other Office Files
This process also works for other types of Office files. Here we will demonstrate this by opening an Excel spreadsheet that we uploaded from the PC, just as before it will open and you can edit it just as you would on the PC.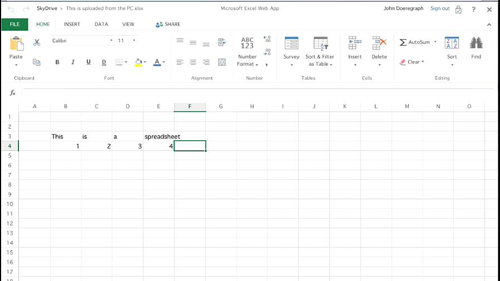 You have just learned how you can edit Office documents on an iPad.