In this tutorial you will learn how to find bed-and-breakfast in your location using iPhone. We will be using the free app called InnTouch Bed and Breakfast Locator. This app is very easy to use and makes finding the right place for you, as easy as possible.
Step #1 – Tap App Store Icon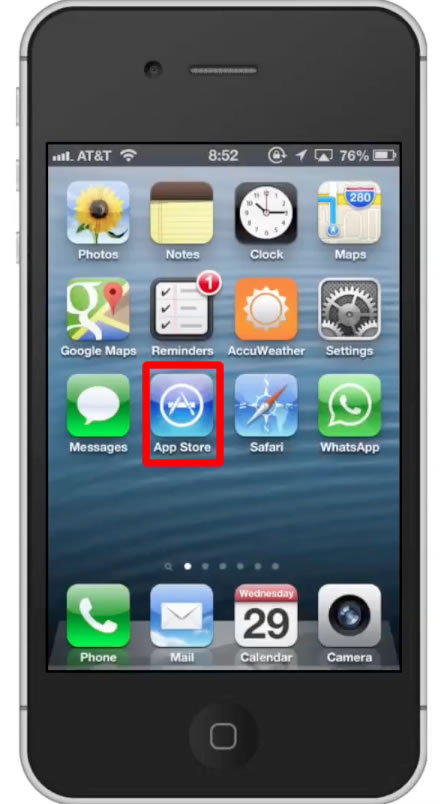 Step #2 – Tap the "Search" Tab
By default, you will be sent to the featured tab. Tap the search tab to start searching.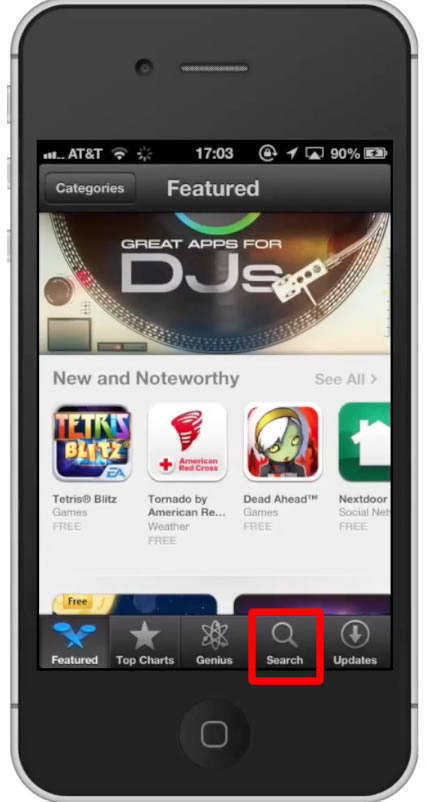 Step #3 – Type "inn touch"
Assisted search results will help you find what you're looking for. Hit search!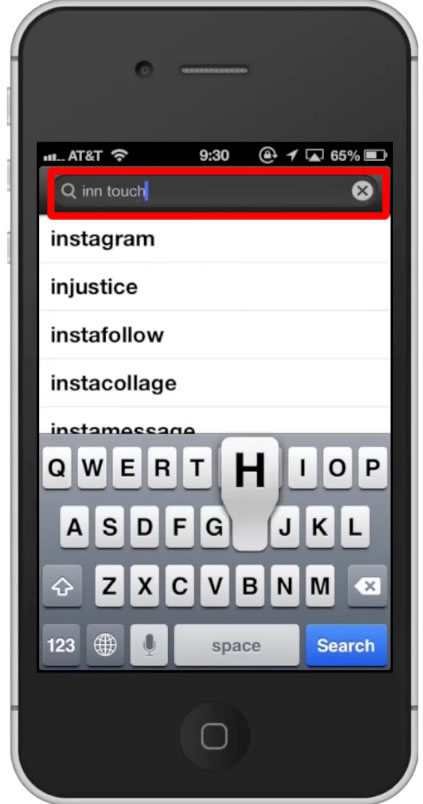 Step #4 – Tap Install
The InnTouch App will be the first option shown. Hit install and the app will automatically begin downloading.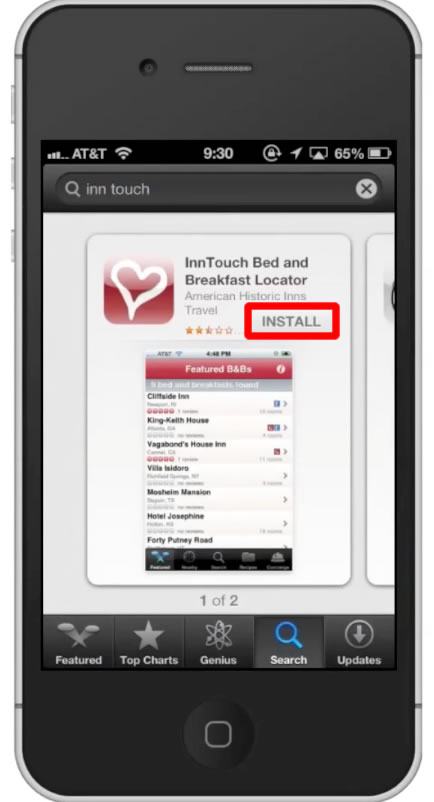 Step #5 – Open the app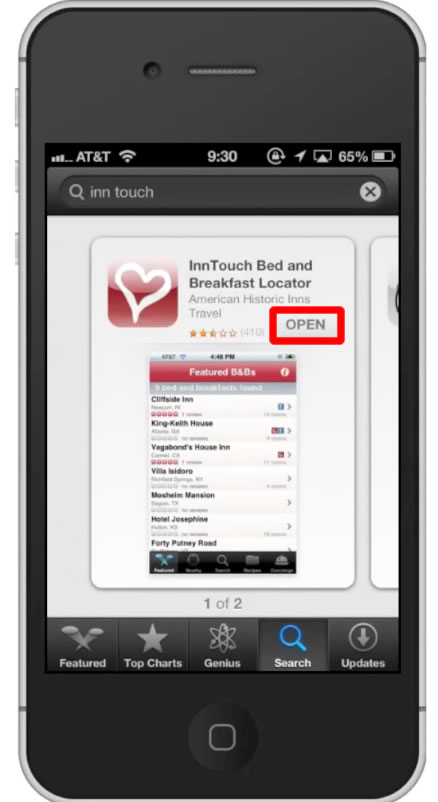 Step #6 – Featured B&Bs
The app will automatically put you on the featured tab. Here you can browse different bed-and-breakfast places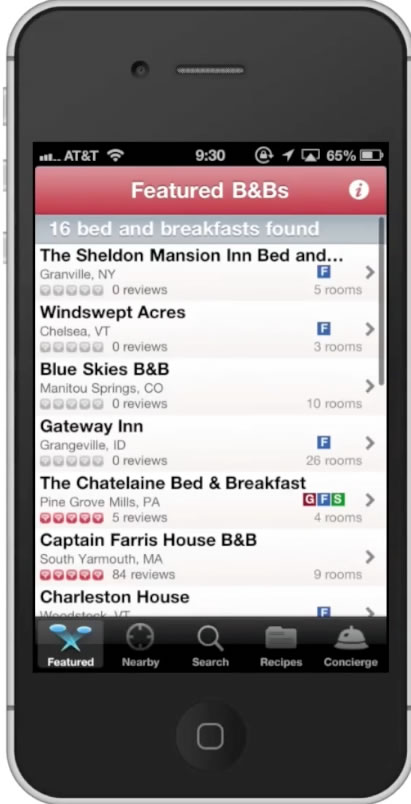 Step #7 – Tap "Nearby"
A pop up screen will then appear asking to use your current location. Tap "Ok".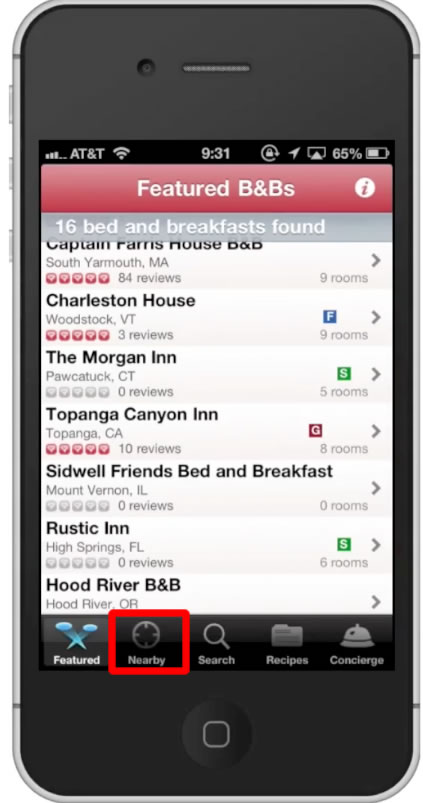 Step #8 – Choose bed-and-breakfast
Tap the tab of the place you want to get more information about.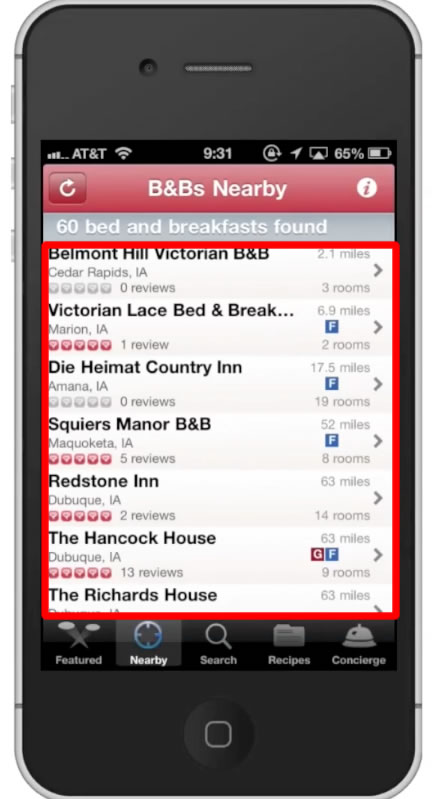 Step #9 – See Details
In this screen you can see a lot of helpful information such as the ability to call the place, see it on a map, send an email, and pictures.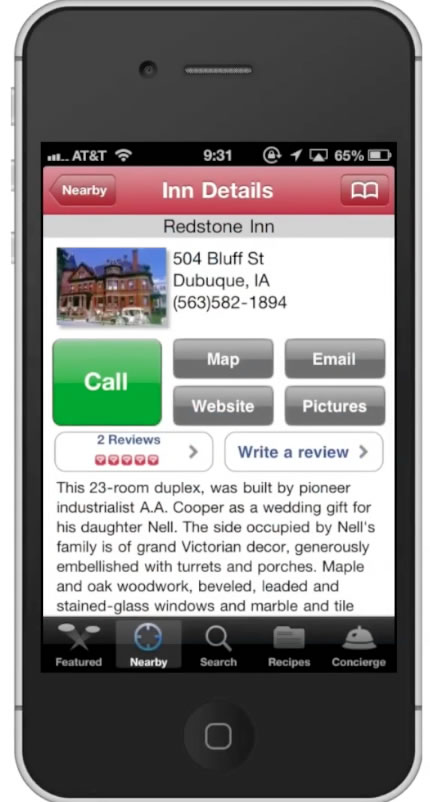 Step #10 – Browse Pictures
Tap the Pictures icon. You will then be able to browse the place and get a good sense of the atmosphere.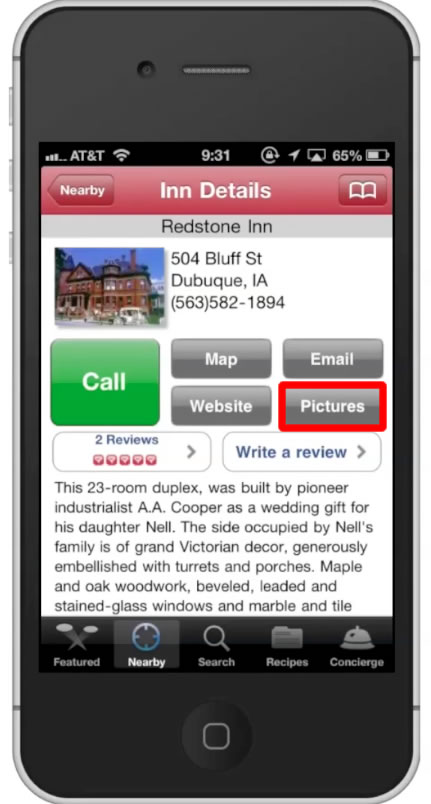 Step #11 – Call bed-and-breakfast
If you like what you see, tap the green "Call" button. A pop up screen will then appear, Tap "Dial". You can now begin setting up reservations through the phone call. You have now successfully found bed-and-breakfast in your location using iPhone.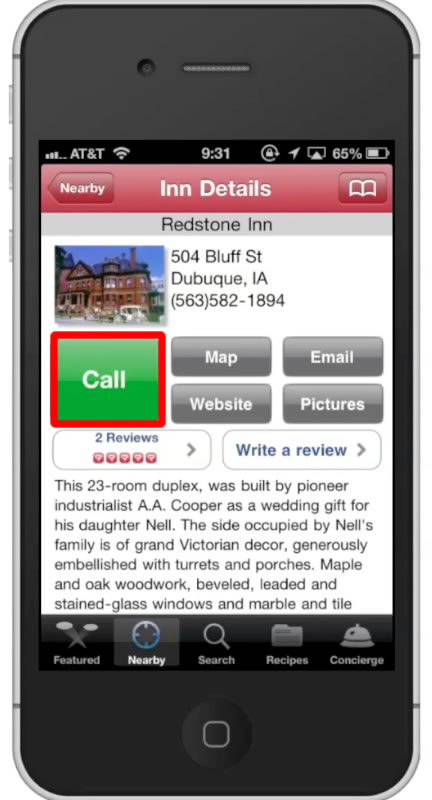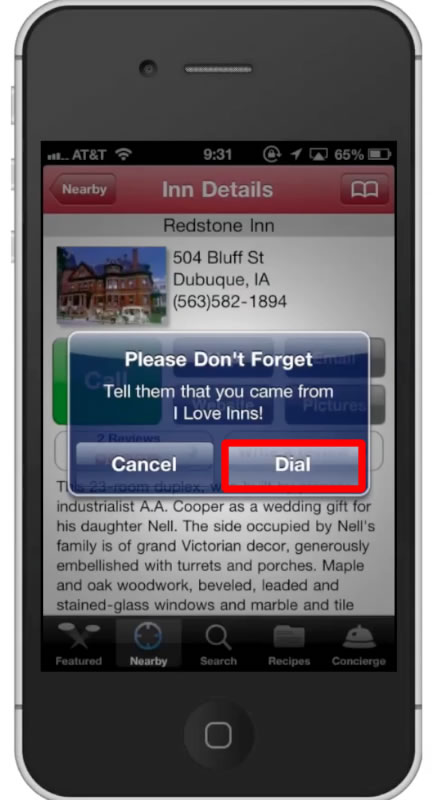 Leave your comments below or contact us by email. This was a Howtech.tv tutorial. Thanks for watching!