In this tutorial you will learn how to find coupons via iPhone app. We will be downloading and using the free app called "The Coupons App". This app features a wide variety of coupons you can use in your local area.
Step #1 – Tap App Store Icon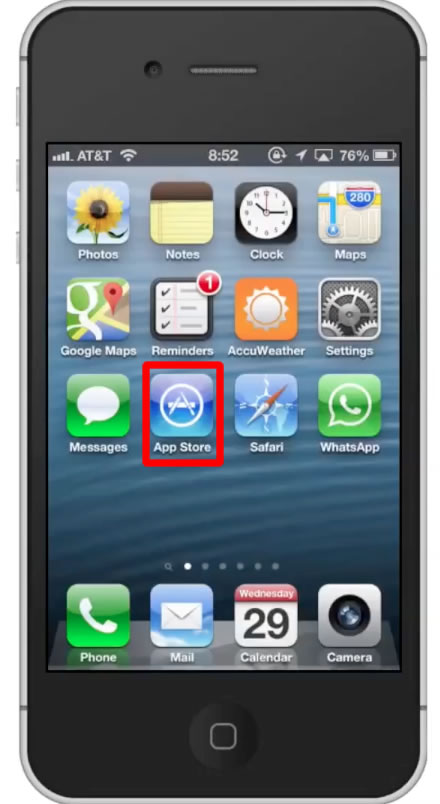 Step #2 – Tap the "Search" Tab
By default, you will be sent to the featured tab. Tap the search tab to start searching.
Step #3 – Type "coupons"
Assisted search results will help you find what you're looking for. Hit search!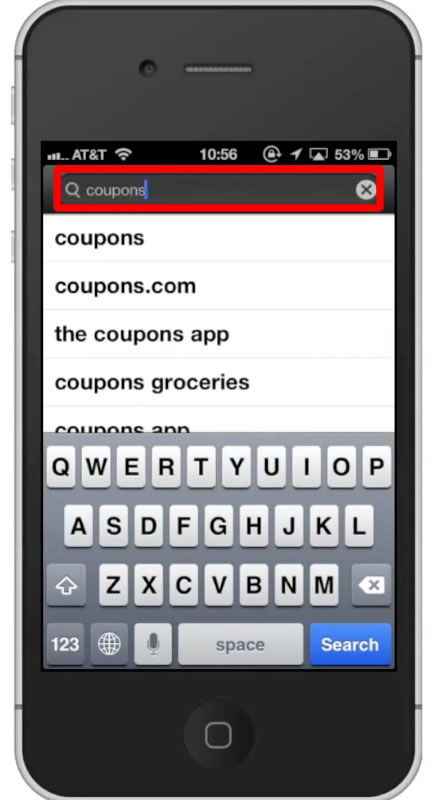 Step #4 – Tap Install
The Coupons App will be the first option shown. Hit install and the app will automatically begin downloading.
Step #5 – Open The Coupons App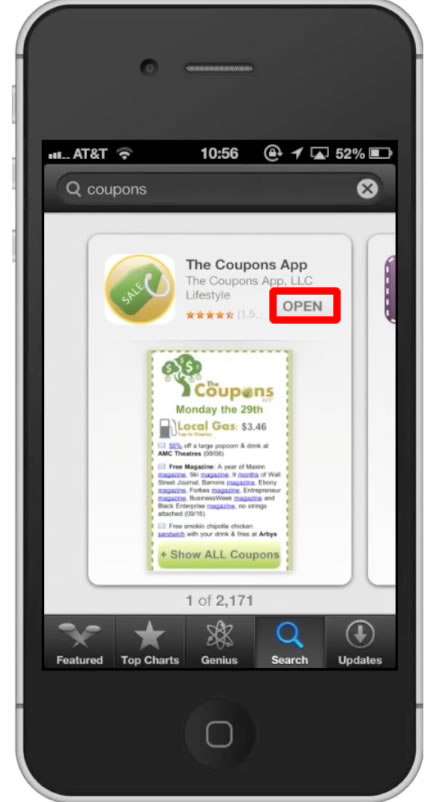 Step #6 – Allow Current Location
The first time you open the app, it will ask permission to use your current location. Tap "Ok". This will give the app the ability to give us deals in our area.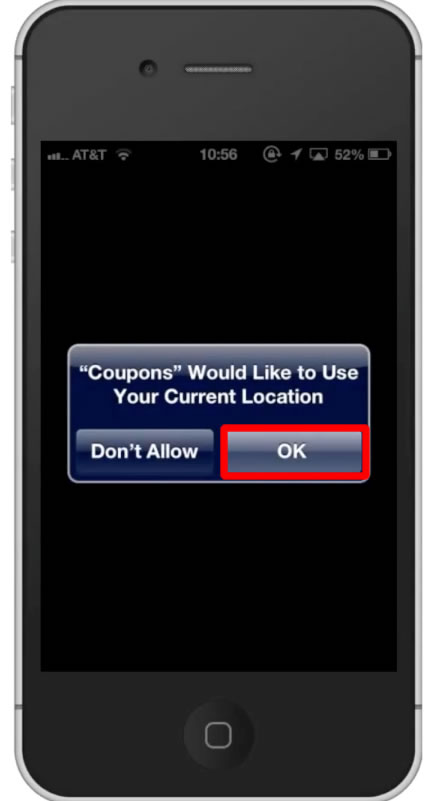 Step #7 – Browse Coupons
Scroll down and you will see a list of coupons. These can be discounts at local clothing stores, shoe stores, game stores, and restaurants.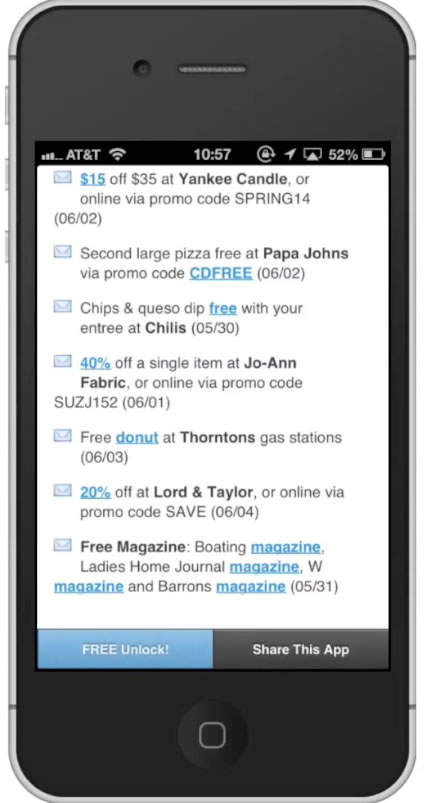 Step #8 – Tap Coupon
Tap the name of the coupon you want to get.
Step #9 – Tap "Nearest"
A pop up screen will then appear. Tap the blue "Nearest" icon. This will find the closest deal to your current location.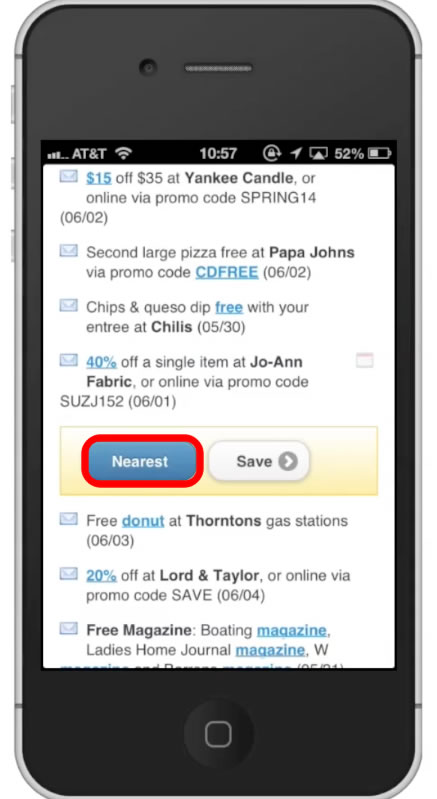 Step #10 – Navigate to location
This app even offers a feature to navigate you to the particular store that has the deal you're looking for. Tap "Navigate Here". It will give you an address of the place. It will then open to Google Maps to direct you to the location.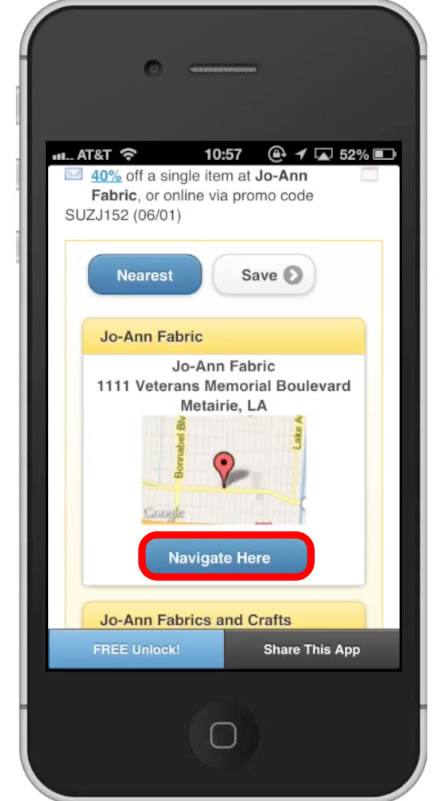 Leave your comments below or contact us by email. This was a Howtech.tv tutorial. Thanks for watching!