In this tutorial, we will teach you how to find your iPhone with iCloud. Many a times, a user forgets his phone behind.
The user can locate hiso iPhone with the help of iCloud. Because of this feature that iCloud offers, the chances of a person losing his phone are slim.

Step 1 – Find my iphone feature
First of all, go to icloud.com. Once the website opens, login with your apple ID and password.
Once you have successfully logged in, you will find the "Find My iPhone" option over here. Click on the icon and a Google maps window will open up.
It will automatically start locating your iPhone once the application is opened up.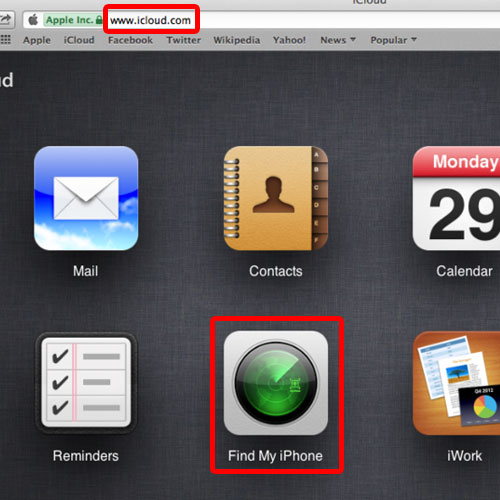 Step 2 – View device location on map
The green pointer here is the exact location where the iPhone is present. In this manner, you can find your iPhone with iCloud.
If your iPhone is switched off, it will display the last known location. Once the phone is switched on, the location will be updated accordingly.
Furthermore, you will notice currently that we are in the standard mode. If you click on the Satellite option, it will change the street view accordingly.
If you hover over the pointer, it will tell you which device it has located, and when it was last seen at that particular location.
And that's basically how you can locate your iPhone with the help of iCloud.