This tutorial will show you how to format and highlight text in email on iPhone.

iPhone Mail lets you embolden text, italicize it for emphasis or underline. Let's Add Rich Formatting to Text in iPhone Mail
To make text bold, underline it or set it in italics in iPhone Mail:
Step # 1 – Highlight the text you want to format while composing an email in iPhone Mail.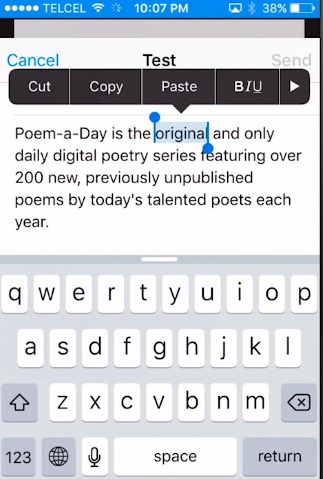 Step # 2 – Tap BIU. If you cannot see BIU in the menu that comes up, tap the right arrow first.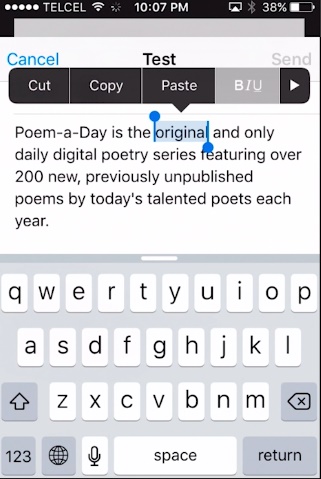 Step # 3 – Now: Tap Bold for bold text.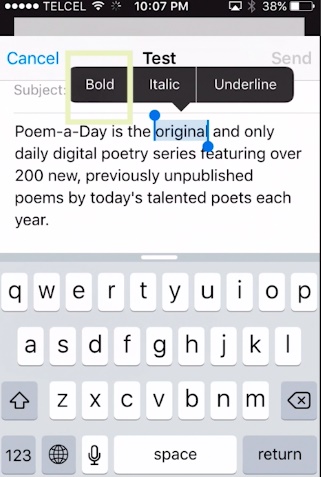 Tap Italics for italicized characters.
Tap Underline to underline the highlighted word, characters or passage.