In this tutorial you would learn how to install fonts on your system. Just follow this step by step guide:

Step No. 1: Log on to the Website
Log on to dafont.com or any other website from where you can find fonts to download.
Step No. 2: Download
Choose the font you want and hit the download button.
Step No. 3: Unzip
Once the font has been downloaded, simply unzip and open up the folder.
Step No. 4: Install
Your fonts should be in the "Tue Type Font File" format. Select all such files, second click and choose the "Install" option. The system would automatically install all fonts to your system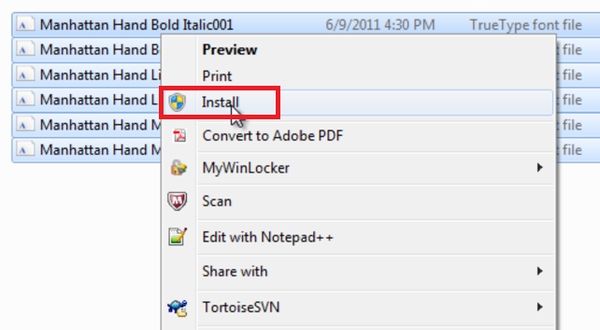 Step No. 5: Text Editor
Now open up the text editor or photoshop to test the installation. In the font selection tab you would see the newly installed font family.