We can put WordPress site offline by using a number of Plugins available. The Plugins can be installed using the "Built-in Install Plugin" option. When the Plugin is activated, the site becomes unavailable for a casual viewer. Some Plugins offer the exception that the site can be viewed by privileged viewers. Deactiving the Plugin swtiches back the site to online mode. In this tutorial on "how to keep wordpress site offline", we will be using a plugin "Maintenance" to keep our wordpress site offline.  
Step 1 : Go to "Plugin" option
In order to keep wordpress site offline, first of all, log in to your account and open the "Dashboard". You can see an option "Plugins" is available under the Dashboard panel located at the left side of the screen. Click on this option.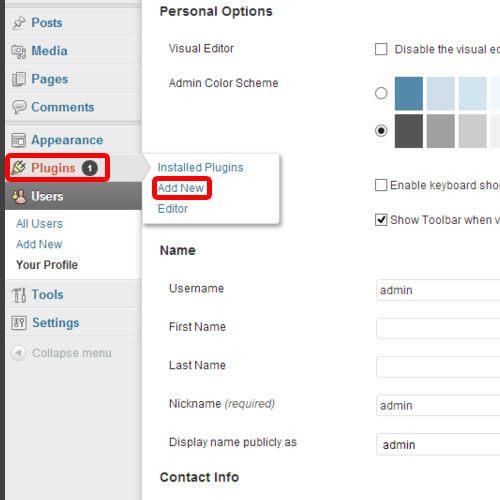 Step 2: Search Plugin
When the plugins page has been opened, Click on the "Add new" button adjacent to the "Plugins" heading, at the top of the page. In the Search box provided, type "Maintenance" or "Site Unavailable" and click on the "Search" button.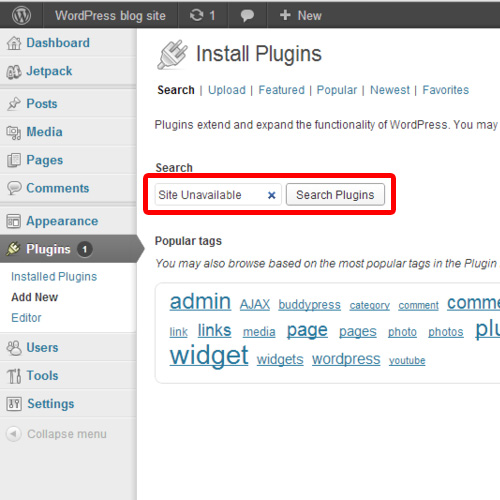 Step 3: Installing the Plugin
A number of Plugins will appear on the page. Among them, choose the plugin "Maintenance" and click on the "Install" button, situated right beneath it's name. The Plugin will be installed within a short time.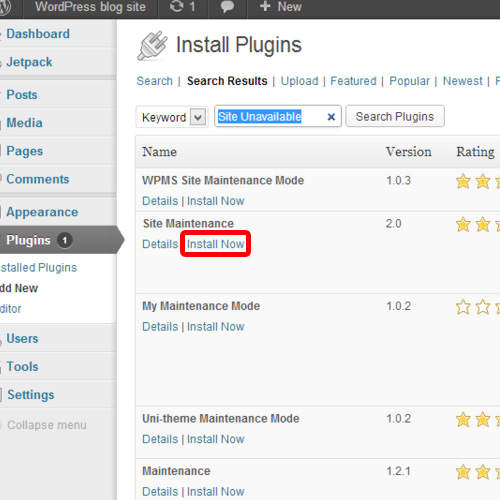 Step 4: Activating the Plugin
When the Plugin will be installed, an option will be provided for activating the plugin. Click on that button to activate the Plugin. You can later activate or deactivate the Plugin by going into the Plugin tab.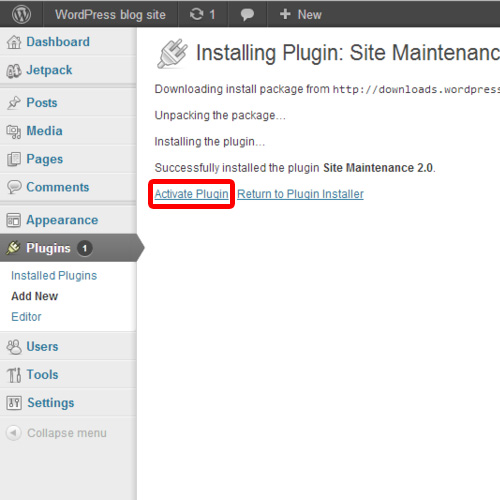 Step 5: Verify
The article has listed all the steps on "how to keep your wordpress site offline".The site is in the offline mode and clients cannot access the website. To verify this, open a new window in your browser and type in the URL of your website. The browser will say that the "website is unavailable".