In this tutorial you will learn how to edit and present an offline Prezi.
Prerequisites:
Prezi account, web browser, Internet, your presentation
Step 1.
In a web browser, go to prezi.com/desktop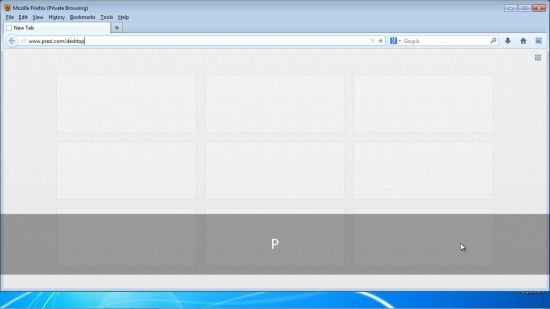 Step 2.
Download the Prezi desktop installer and run it.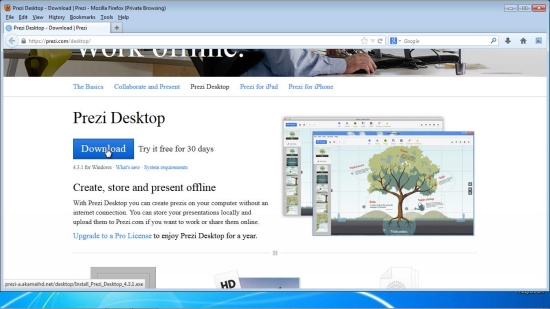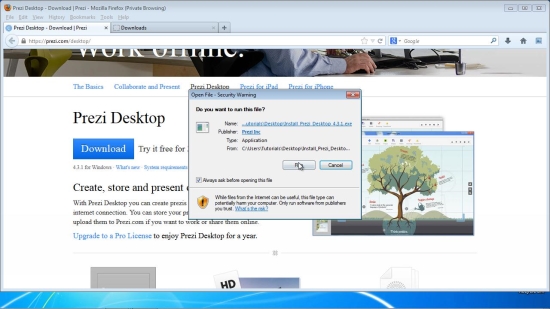 Step 3.
If you are a Pro or Educational Prezi user, you are granted the usage of Prezi Desktop. If you are a free user, you can test the Prezi Desktop application for 30 days. Whatever the type, activate your software by signing into your account from Prezi Desktop.
Step 4.
Navigate to Prezi.com/your to download your former presentations.
Select the one you want and click Download. Select 'Download for Prezi Desktop'.
Step 5.
Prezi will generate a downloadable version of your presentation. Access 'Click this link to download' when it's ready.
Step 6.
In your Prezi Dektop application, open the presentation via File, Open.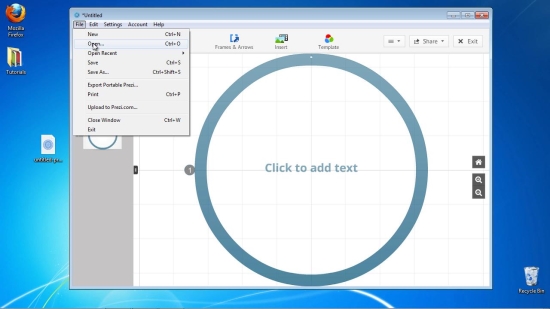 Result:
You have successfully opened your presentation for offline edit.