In this tutorial you will learn how to log in into Prezi.
Prerequisites:
web browser, Internet connection.
Step 1.
Open a browser window and go to www.prezi.com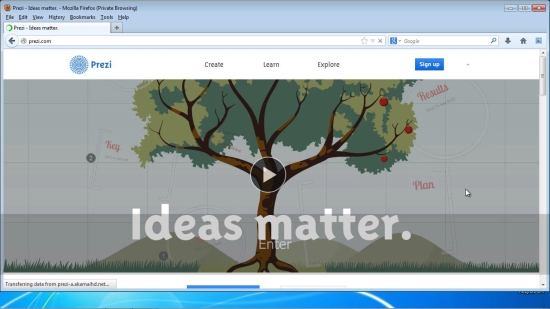 Step 2.
If you have an account, log in. If you don't have an account, choose "Sign Up now' or login via Facebook.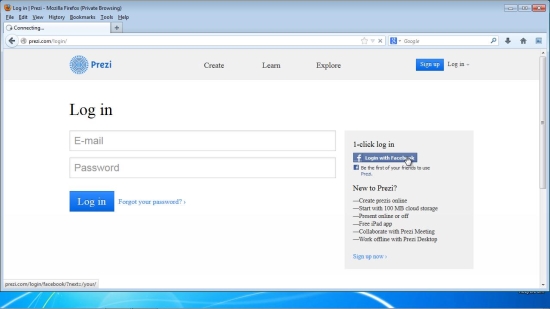 Step 3.
The Prezi app will ask for your permissions to access your Facebook data. Select the ones you are most comfortable with.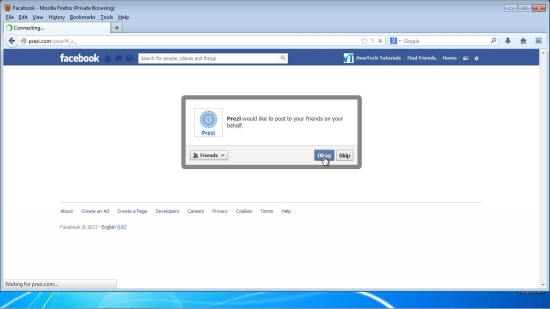 Result:
You are now logged into Prezi.