Introduction:
In this tutorial you are going to learn how to calculate website popularity which can be something useful or just interesting to know.
Step # 1 – Running a Search
Fortunately there is a website that makes looking up popularity very easy, open a web browser and visit "www.alexa.com". On the page that loads you will see a search box, into this type the domain that you want to find the popularity for, here we are entering "cnn.com", press return.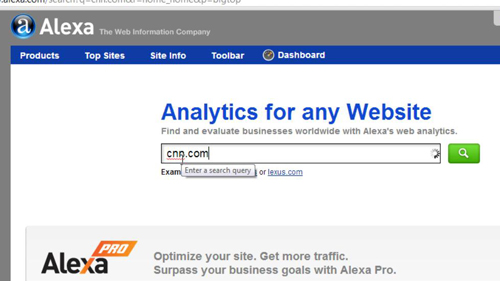 Step # 2 – Seeing Some Basic Information
On the next page some search results will load and as you can see at the top there is some information about the site cnn.com. You can already see its overall traffic rank here, as well as its traffic rank just in the US. To find out some more information about its popularity click the "Get Details" button.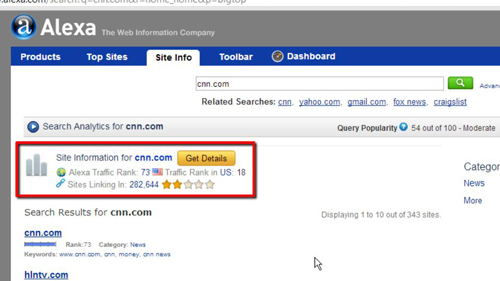 Step # 3 – Viewing More Advanced Information
Scroll down the page that loads and you can see a great deal of information about the site. The graph lower down the page allows you to see a detailed analysis of the site – such as its "Reach", "Pageviews" etc. All of this information is very useful for understanding website popularity.