While using applications on Facebook it is essential for one to know the answer to a single question; how do I find facebook apps? Once that is understood, you can find different activities to keep you busy.
However, when you start using these it is important that you know how to manage the applications in your use. Even more you should have an idea how to maintain your privacy in such application.
In this tutorial, you will learn how to how to set privacy in Facebook, specifically applications privacy.

Step # 1- Going to the requests section
In the requests section of your home page, look at the application invitations and requests that some of your friends might have sent.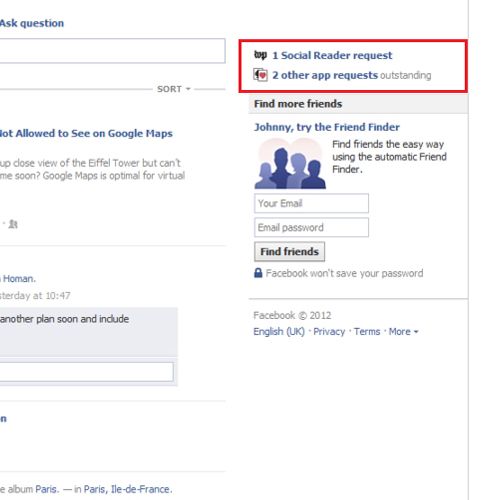 Step # 2- Accepting an app request
To accept an application request, click on the one you are interested in and "install" it by clicking on commands like "play game", "allow" and in this case "OK, read articles". Click on "cancel" if you don't want to use this application.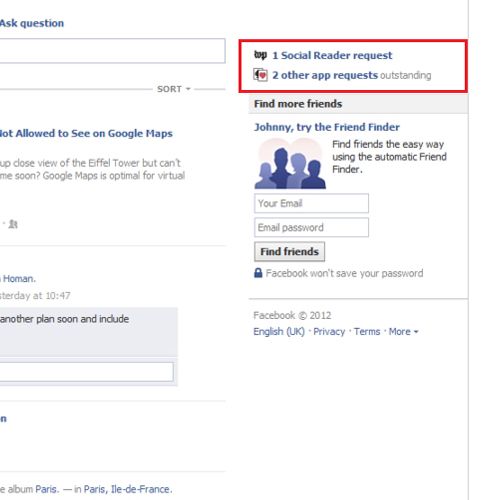 Step # 3- Ignoring an app request
View the other application approvals in the "requests" section. In order to ignore a request, click on the "X" symbol at the top of the invitation. This will hide the app request for the time being.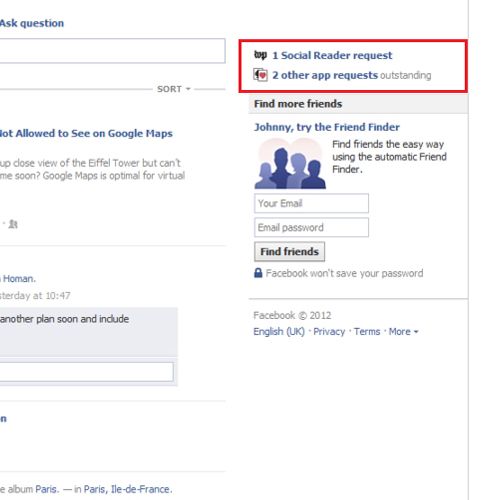 Step # 4- Ignoring all app requests from a friend
If you want to ignore all requests from a friend, click on the "ignore all requests" option and then on "OK" in the confirmation box.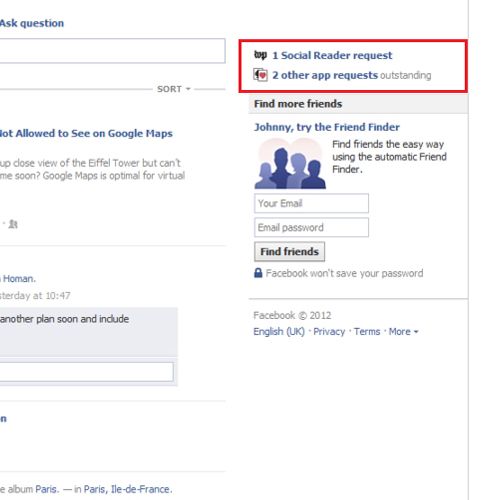 Step # 5- Blocking a Facebook app
If you want to block a Facebook app completely, select the "block" option given just below the application name. Click on "OK" in the confirmation box and then on "Close" after the application has been blocked.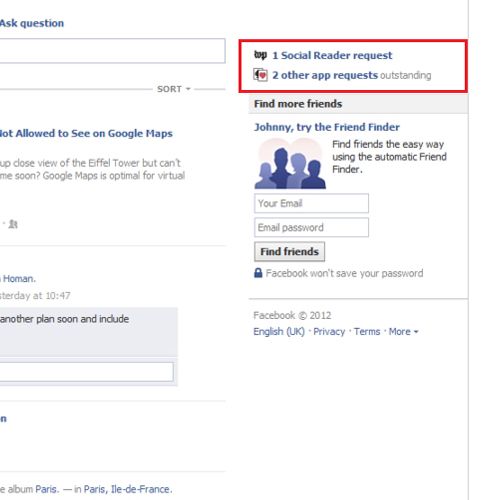 Step # 6- Go to "privacy settings"
To put privacy on your Facebook applications and their use, go to the arrow next to the "Home" option to access the drop down menu. From there select the option titled "privacy settings".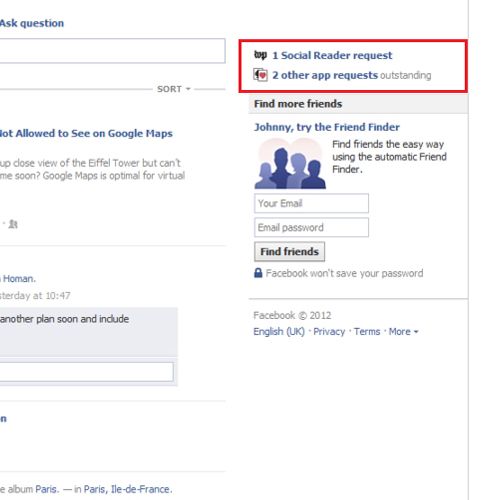 Step # 7- Going to apps and websites
Scroll down to the "apps and websites" section and click on "edit settings". This will take you to a new menu from where you can alter the different options to modify your privacy settings.
However, to reach this far so as to alter your privacy settings, you need to first understand the fundamental process that is; how do I find Facebook apps? Once you know this then you can install them on your Facebook and the third step would be to monitor and specify the information that you provide to such applications.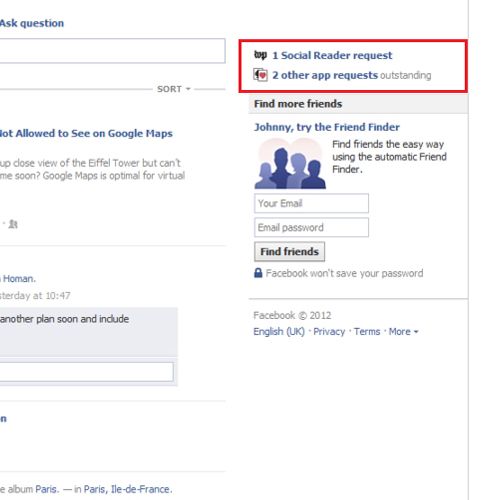 Step # 8- Control app info sharing
Click on the "edit settings" button in front of the "How people bring your info to apps they use" option.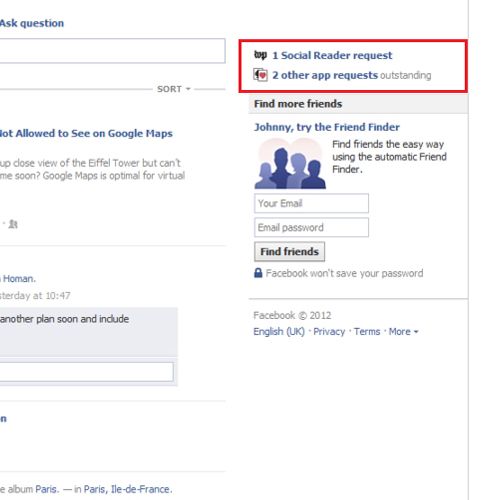 Step # 9- Selecting information options
In the "settings" box, uncheck the info you don't want the applications on Facebook to use and check the ones you want them to know of. Click on "Save changes" and then "OK". Click on the option titled; "back to privacy" to go back to the original menu.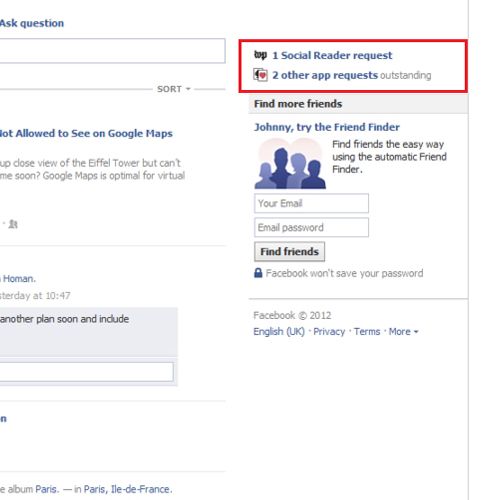 Step # 10- Selecting the manage blocking option
To further on alter the blocked applications and people click on "manage blocking" in the "blocked people and apps" section.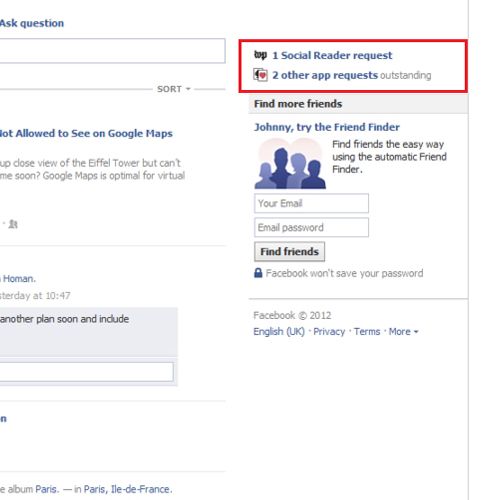 Step # 11- Unblocking selected app invites
When you enter the "manage blocking" menu, you can unblock app invites from a friend. For that go to the "block app invites" section and click on "unblock" in front of the blocked friend's name.
To "unblock" a blocked Facebook app, go to "blocked apps" and click "unblock" in front of an application you wish to start using.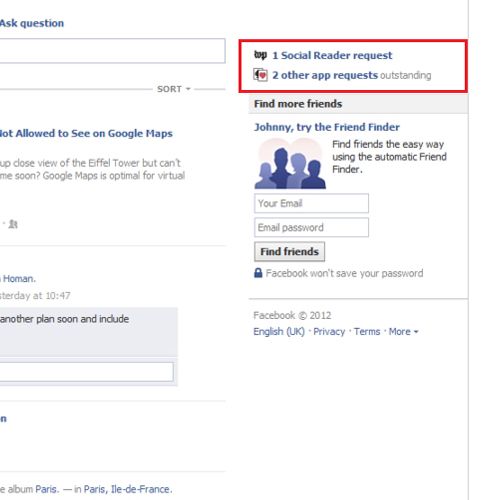 Step # 12- Learning more about Facebook apps
Go to "privacy settings" then "apps and websites". One more time click on the "edit settings" button. Select the "learn more" option to know more about managing the data you provide to different apps and Facebook programs.