In this tutorial you will learn how to read Wikipedia on the iPhone. Wikipedia is worlds most popular reference tool and features over 20 million articles about a variety of subject matter. This mobile app allows the user to capture all of the functionality of the web-based version, on your phone.
Step #1 – Tap App Store Icon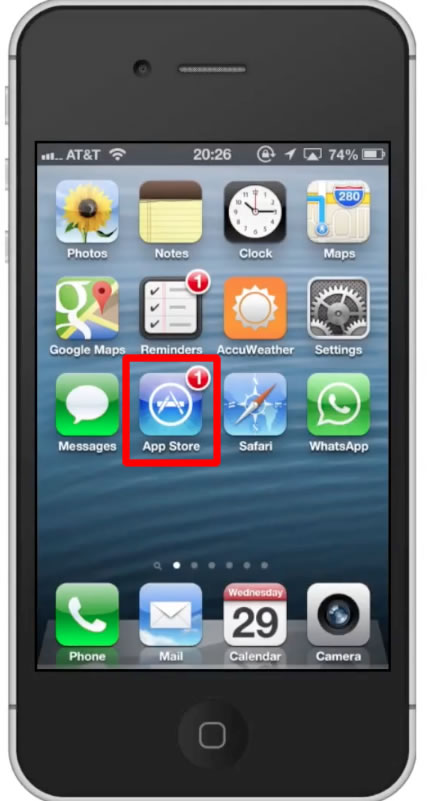 Step #2 – Tap the "Search" Tab
By default, you will be sent to the featured tab. Tap the search tab to start searching.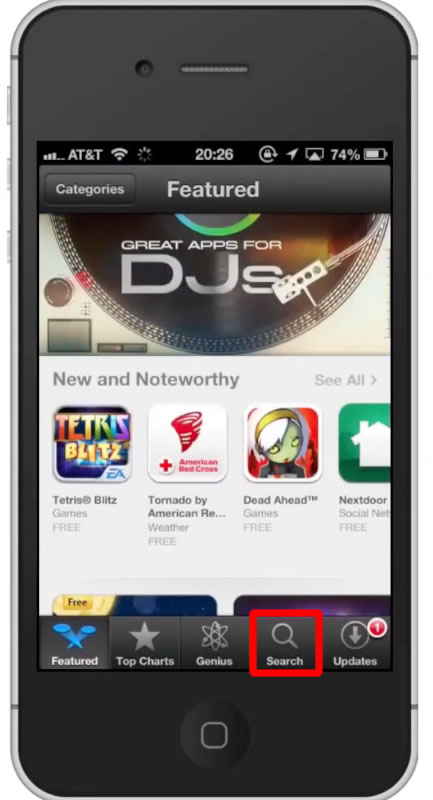 Step #3 – Type "wikipedia"
Assisted search results will help you find what you're looking for. Hit search!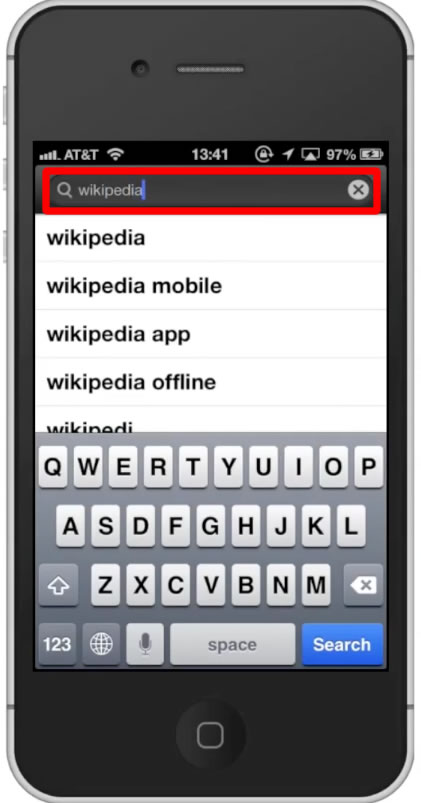 Step #4 – Tap Install
The Wikipedia App will be the first option shown. Hit install and the app will automatically begin downloading.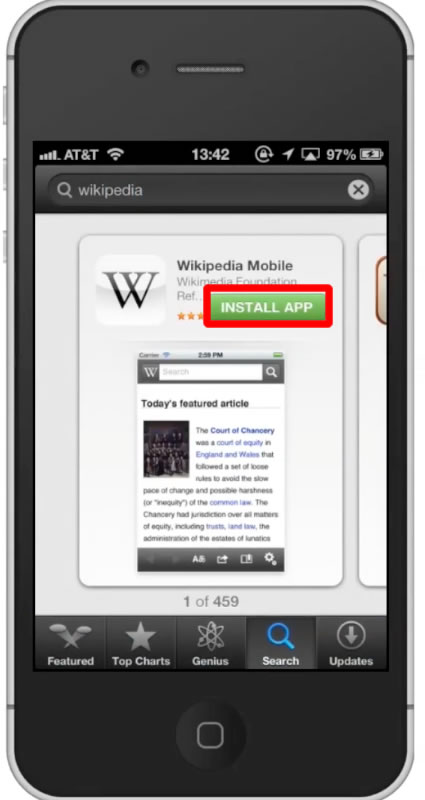 Step #5 – Open the app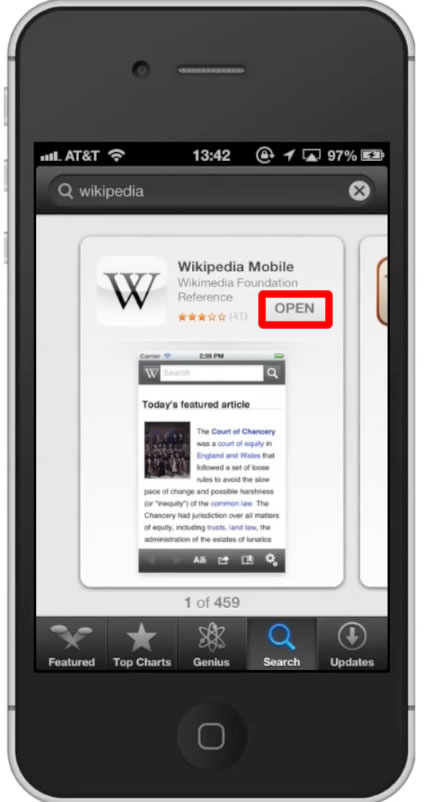 Step #6 – Search for article
Tap the search field, and type the topic you want to learn about. Lets type, condenser microphones. Assisted search results will help you locate your topic.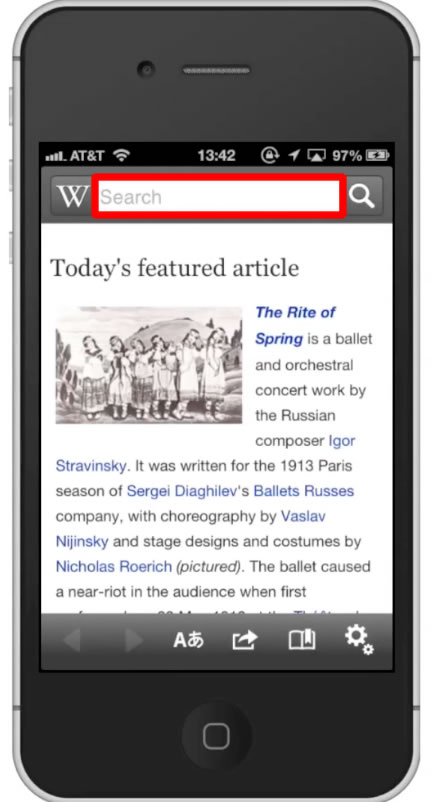 Step #7 – Browse article
You scroll down and see pictures as well as text. The size of the text is very easy to read on your mobile device. You can see different components of the topic such as its history, components, and more. You have now successfully used Wikipedia to read on the iPhone!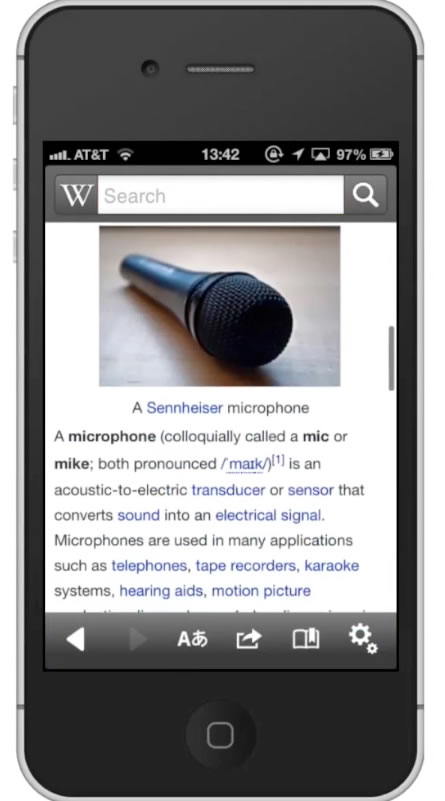 Leave your comments below or contact us by email. This was a Howtech.tv tutorial. Thanks for watching!