In this tutorial, you will learn how to remove Paypal account limitation.

Step 1:
Login to your paypal account. If this is the first time, Paypal will ask you to set up your security questions and their answers. They will be used in case you will need to recover your password, or when you speak with an online support operator. Once you're done, click Submit.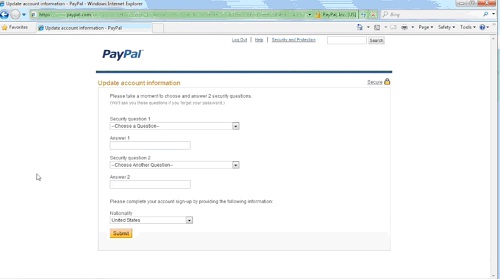 Step 2:
As you can see, there are limits in place on your account. Click View Limits to examine and eventually remove them.

Step 3
:
Click on the Profile menu, and select Add a Bank Account.
Step 4
:
Select the type of your account: checking or savings, and enter your routing and bank account number in the field.
Make sure they match your physical checks, as it is indicated in the drawing.
If you entered them correctly, Paypal will identify the bank that issued them.
Once this is done, click Continue.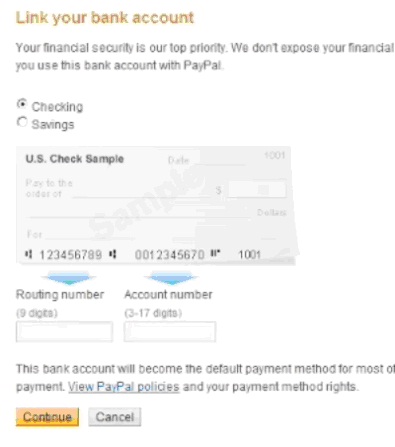 Step 5:
Select "Confirm Instantly" to log in your online banking application and confirm account.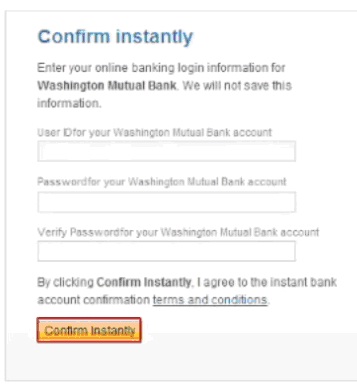 Step 6:
Select "Confirm your bank account.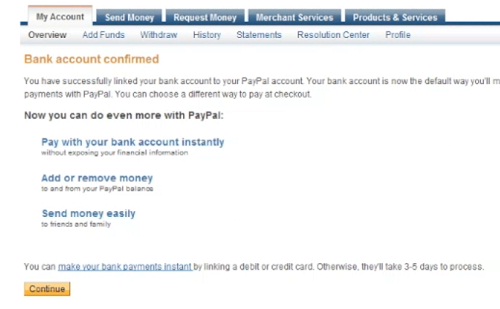 Congratulations, you have added and confirmed your bank account to paypal. This effectively removes your limitation.