In this tutorial you will learn how to track changes and add comments in Word 2016

To get started, go under the Review tab and click Track Changes.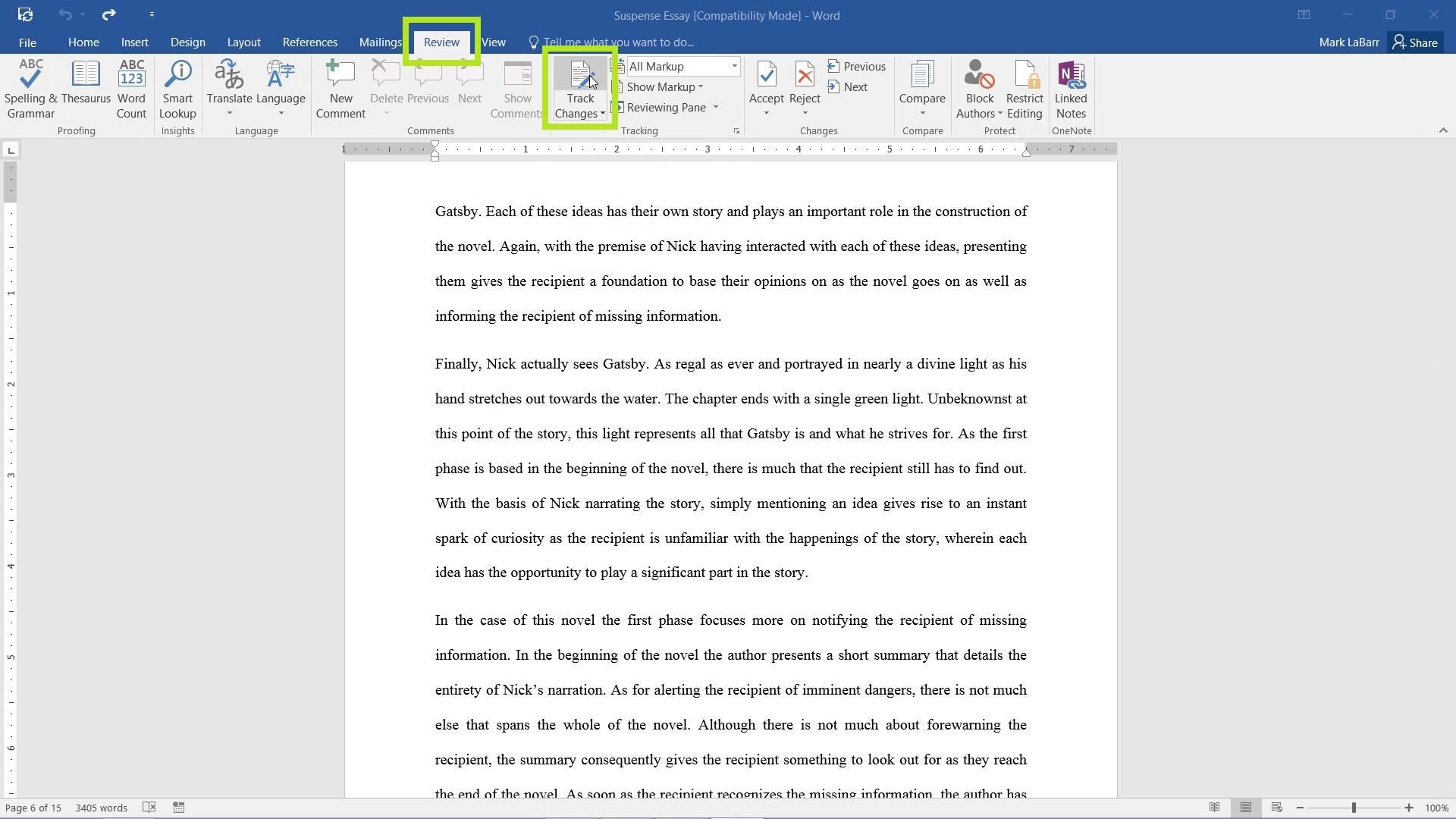 Whenever the document is edited, markings will show up to track the changes that have been made. If text is deleted, it will turn a reddish color with a strikethrough through the text.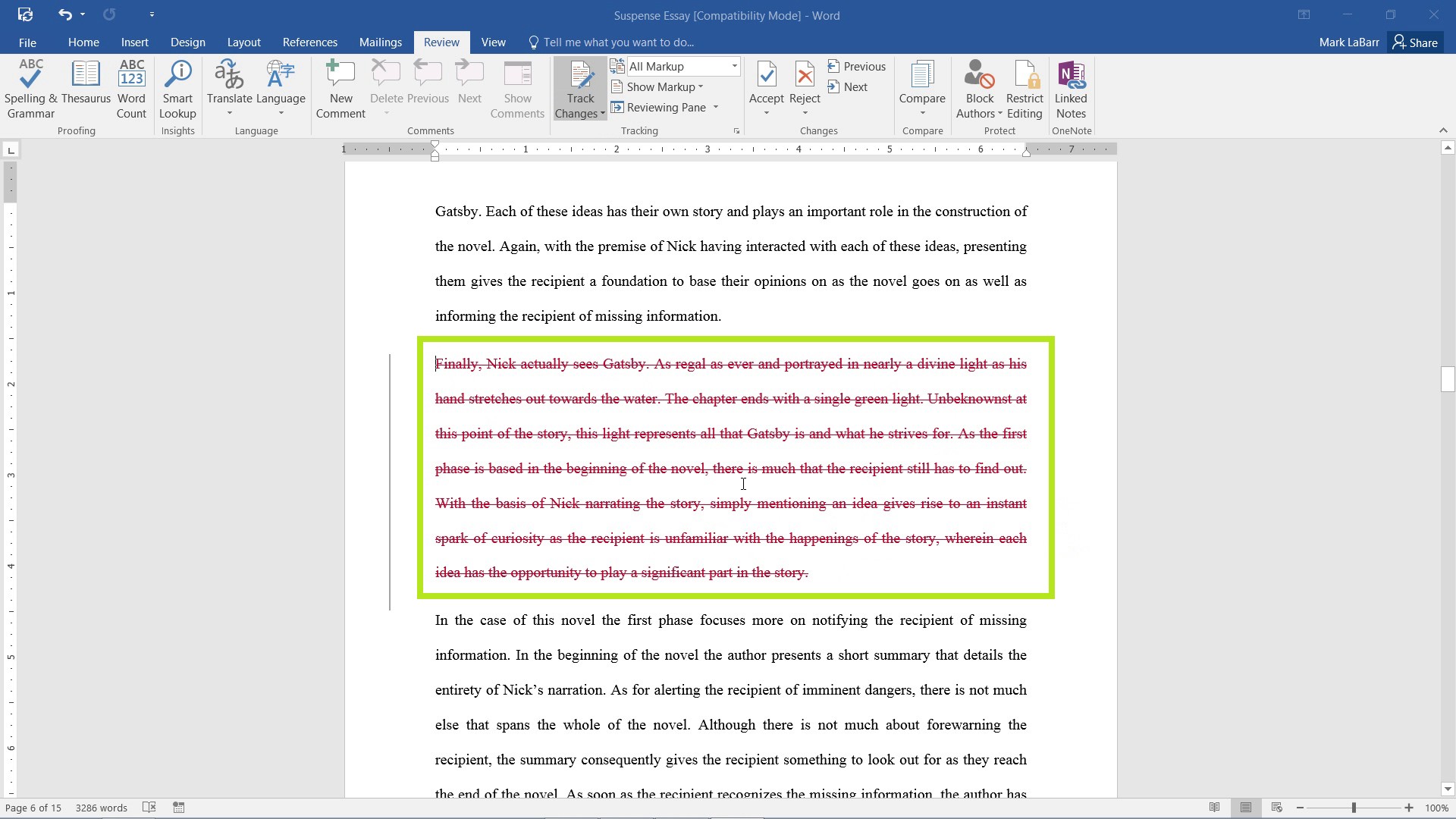 If text is added, it will turn the same color and be underlined.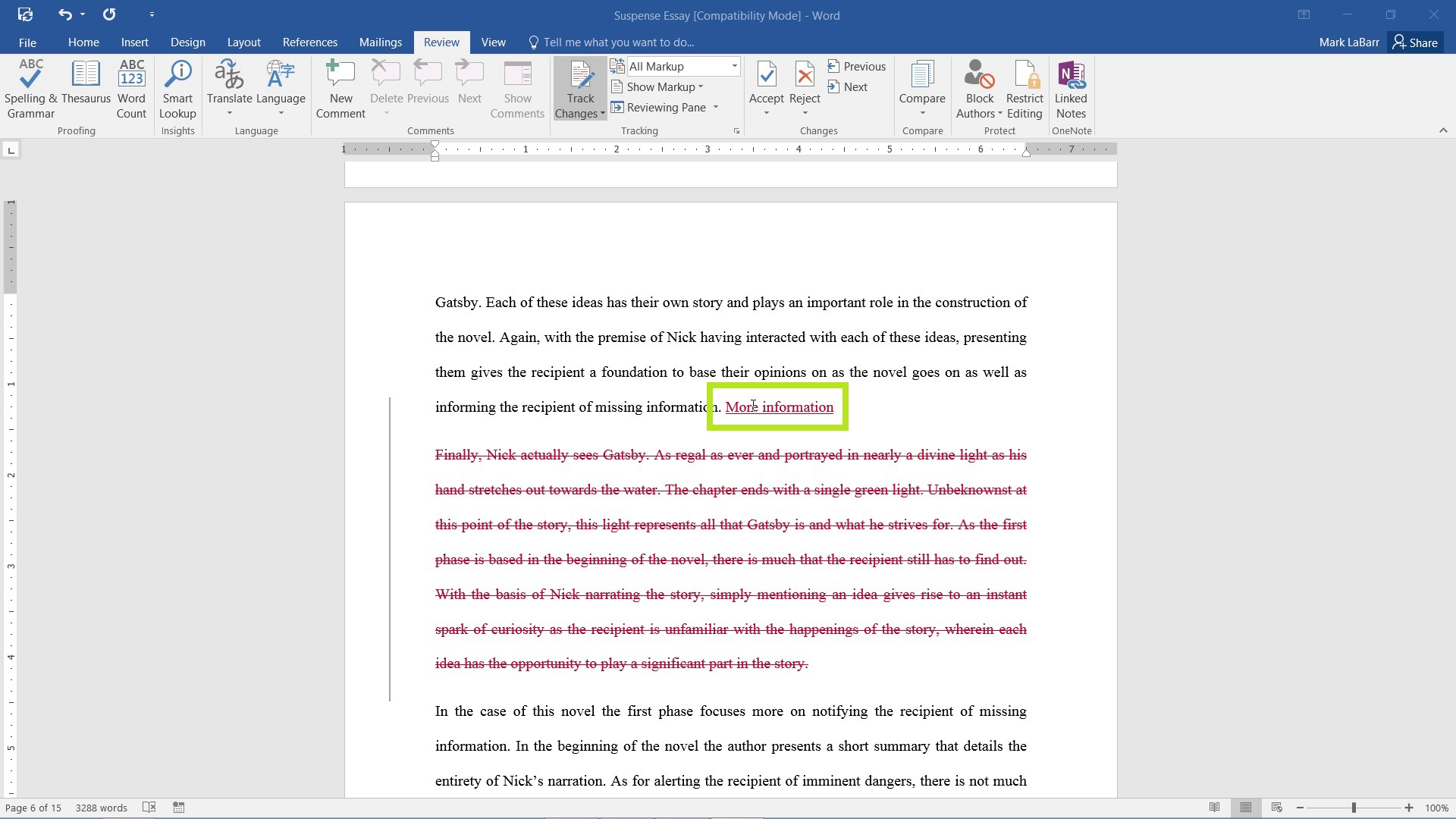 You can also add comments by highlighting a section of the text and clicking New Comment under the Review tab. You may then add text to the Comment, which will show up on the right-hand side.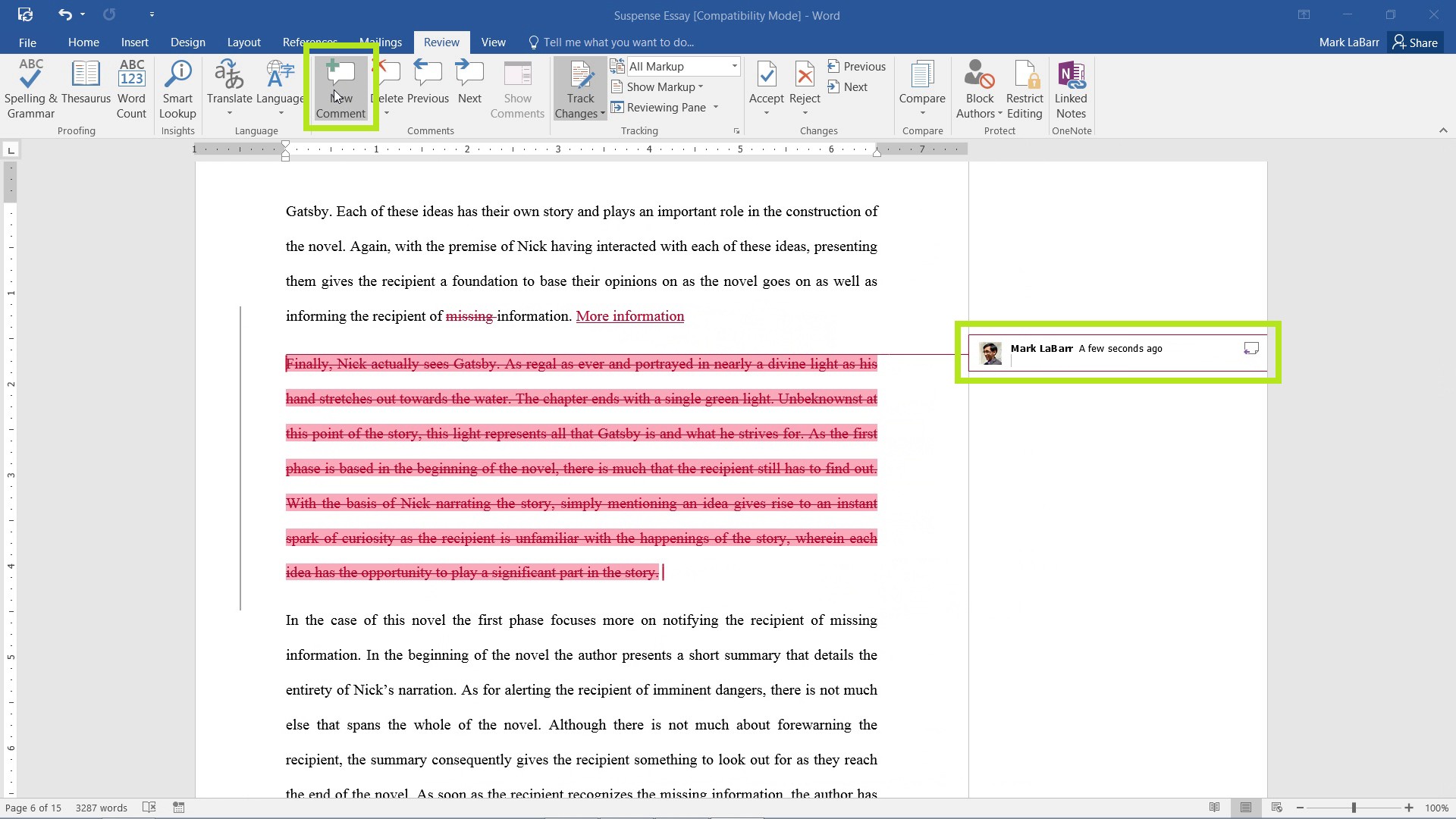 To accept a change that has been made to the document, select or place the cursor inside the changed text and click Accept under the Review tab.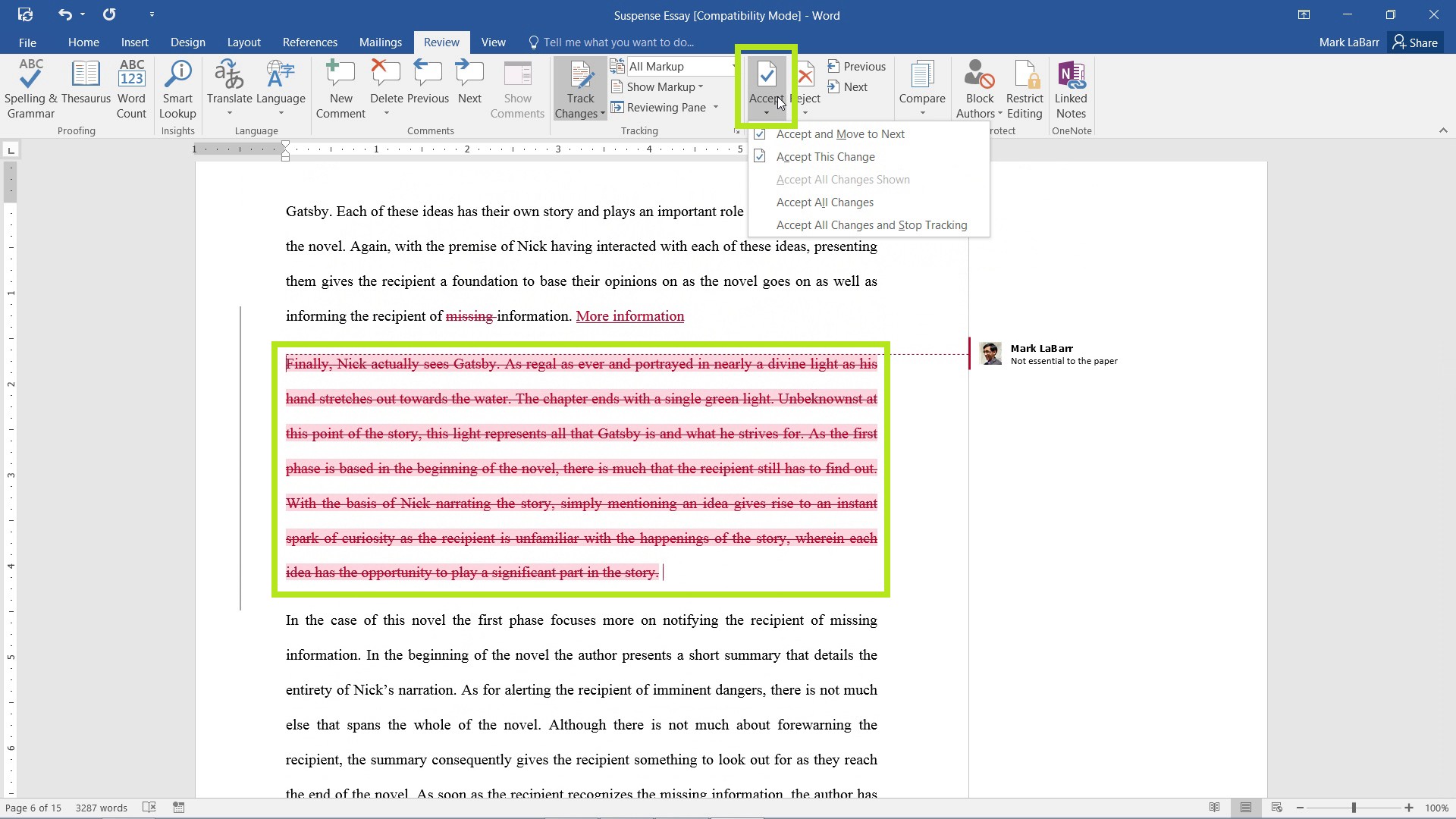 You may also lock the tracking so only you can change it, simply click the drop-down button under the Track Changes button and click Lock Tracking.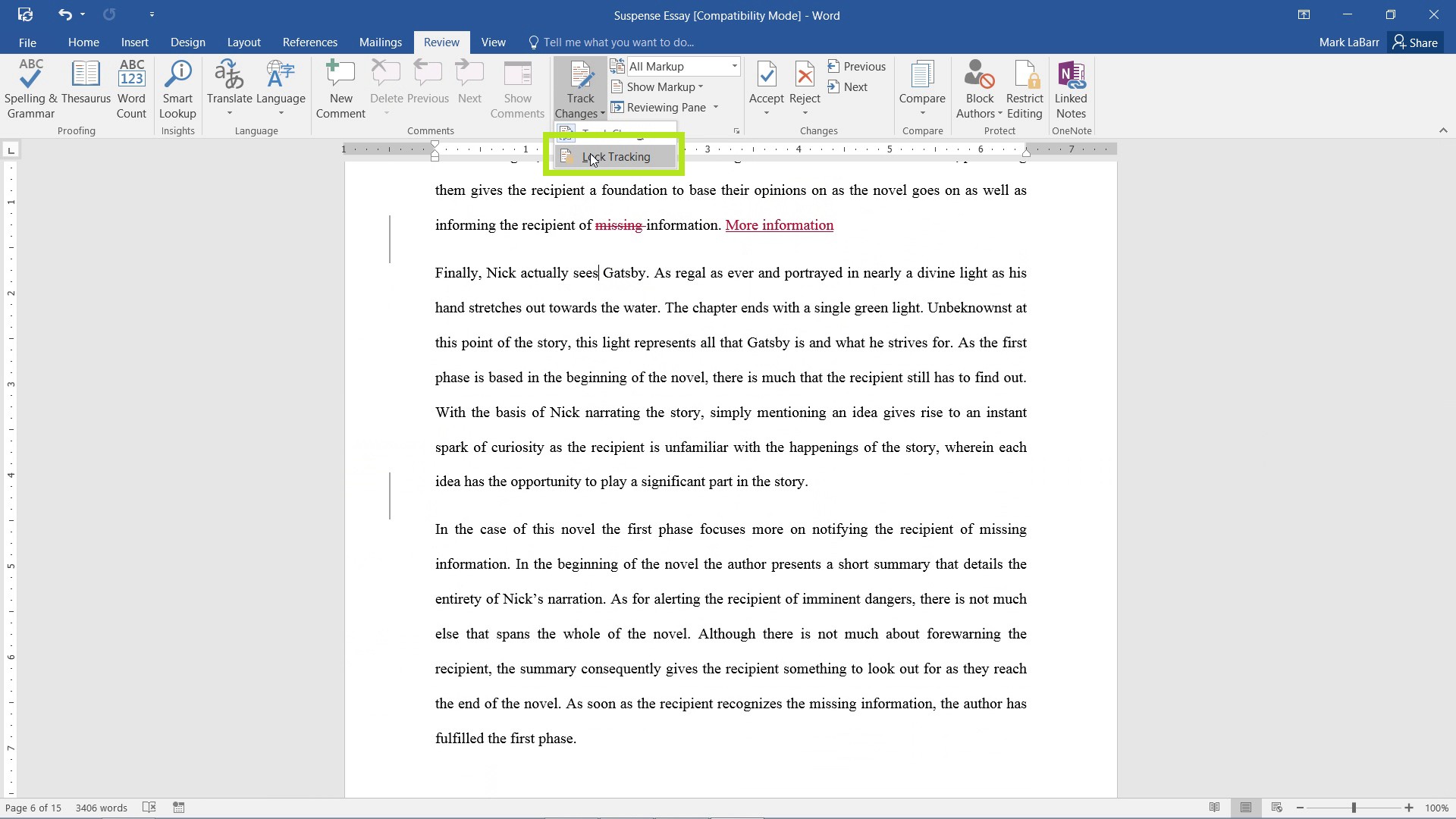 Enter your password, Reenter, and hit OK. Note that this is not a security feature.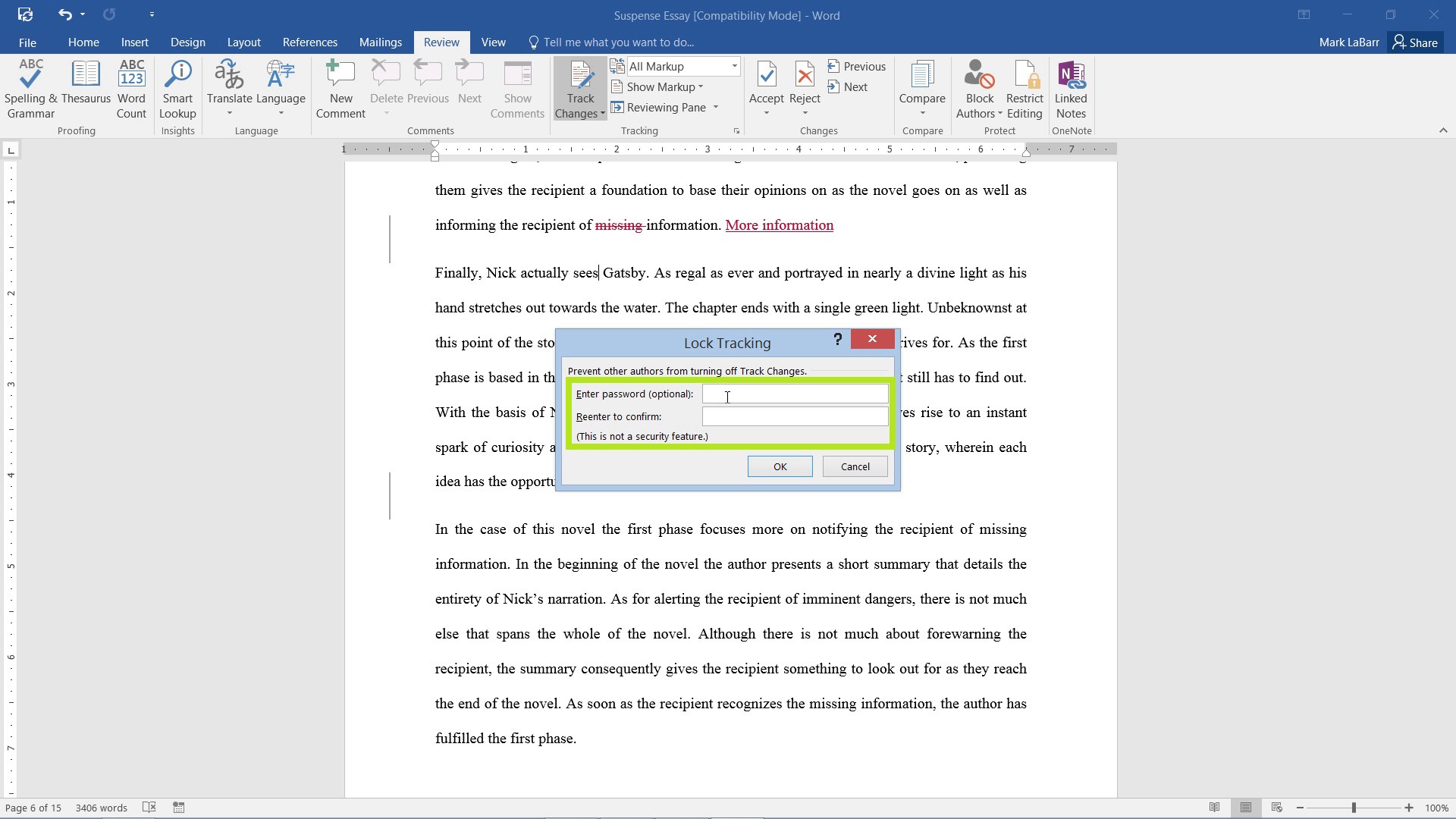 To unlock tracking, go back to Lock Tracking.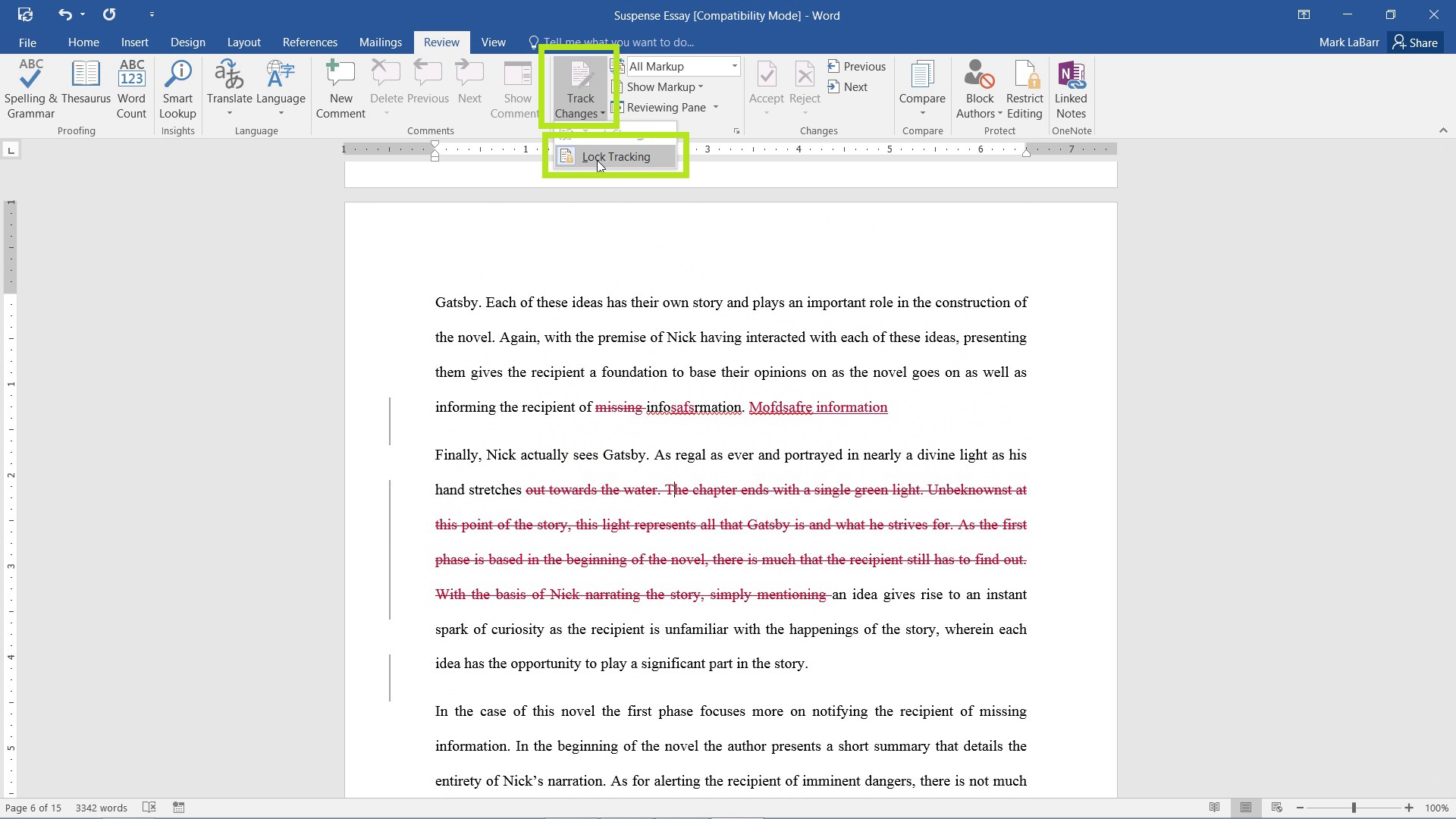 Enter your password and hit OK.