In this tutorial you are going to learn what is Google Black and what you might want to use this site for.

Step # 1 – Introduction to the Site
Google Black is a website that can be found at "
bgoog.com
" and it is best visited on a mobile device. As you can see from the homepage it has a dark layout and is designed to save battery on your mobile device by illuminating less. From the page you are able to search Google without having to view the white (and more battery intensive) normal Google page.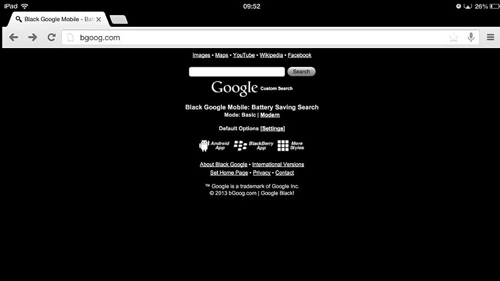 Step # 2 – Searching Using Google Black
To test this service out lets run a quick search by entering some text in the box and touching "Search". As you can see a list of results build that are the same as you would get from a Google search. The only real difference is that the background is back and the text is white. This means that you will save as much battery as possible.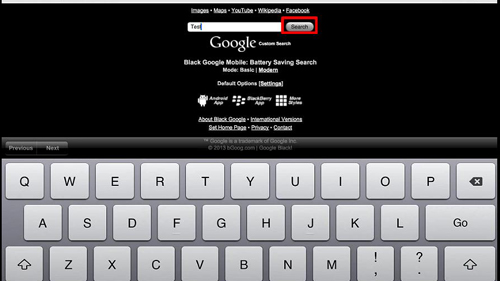 Step # 3 – Disclaimer
It should be noted that this is not effective on all screens. Savings on OLED or AMOLED screens are significant, but on an LCD screen the savings are marginal. Either way it is going to do you no harm to use the service. Now you know what is Google Black and how you can use the service.